#Gol Gappa Championship: Here is all you need to know
---
We foodies just love to explore new dishes. The only thing that can make our day is "Food". We always stay updated with a list of new restaurants in the town, and we keep uploading tempting pictures of different dishes on our social media accounts just to express our love for food. Saying No to food festivals is a big NO for us. Real foodies try all kind of stuffs. In short for us, it always "WTF"- Where's the food?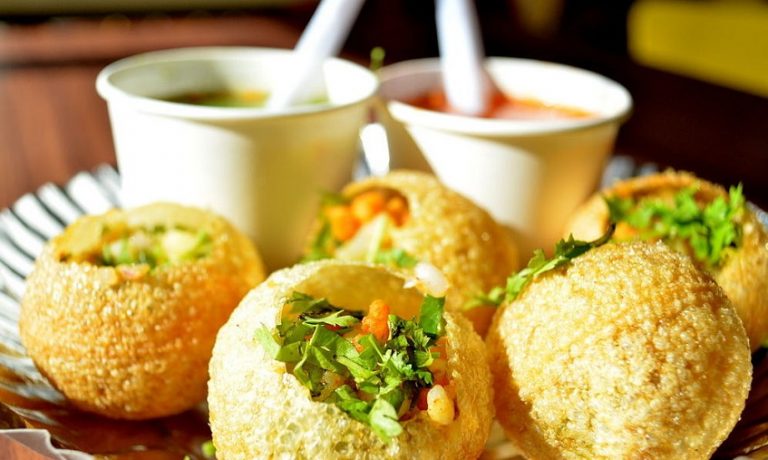 So if something big is happening in your city related to food, how can you miss it? Today, we are going to tell you two events related to food that will leave thinking only about for rest of the day.
#Gol Gappa Championship: If you love Gol Gappa, then this news might make your day. Firangi Café in Faridabad is hosting Gol Gappa eating championship, and it's something that we have been waiting for. The Golgappa eating championship will take place on December 2, 2017.
How to register for the contest?
It's really simple, all you need to do is sign up online for the event and then arrive for it. The one who will eat the maximum number of Gol Gappas will be crowned as Gol Gappa queen/ king in the city.
So just save the date- It's 2nd December 2017 @Firangi Café in Faridabad. The entry fee is Rs.49.
#Thagu ke Laddoo in Gurugram: 60 – year –old shop from Kanpur has recently got a new branch in Gurugram. People from Kanpur just drool over these delicious laddoos, and if also want to satisfy your sugar carving it is the best place to visit. They have got everything from Doodh Peda, special dry fruit laddoo, Badnam Kulfi and many other delicacies from Kanpur that we genuinely can't wait to lay our hands on. So this weekend you can go to Sector 14 Gurugram to check out these soul satiating sweets.
Related : 10 Things You will Totally get if You are From Kanpur!
Have a news story, an interesting write-up or simply a suggestion? Write to us at info@oneworldnews.in