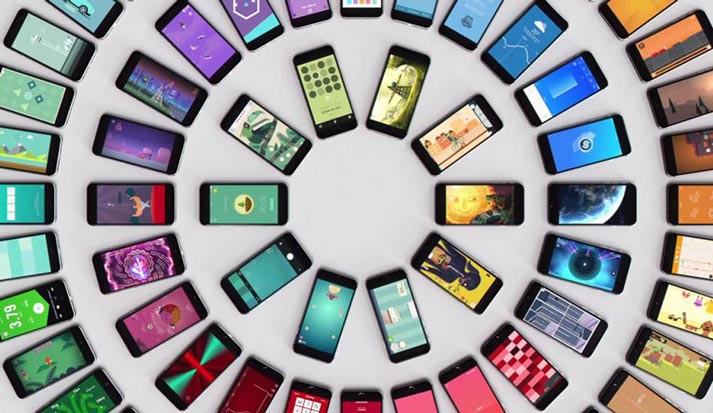 Smartphones that took the market by storm this year and changed the definition of mobiles altogether
---
2016 has seen many ups and downs when it comes to technology and especially smartphone market. Some amazing smartphones with remarkable technical features were launched whereas some disasters also took place. But all in all, this year has been great for the smartphone lovers. Let us have a look at the most astounding smartphones that took the market by a storm with their launch:
Google launched its latest flagship in the market this October with great expectations. The 5-inch Google Pixel and 5.5-inch Google Pixel XL smartphones hit the markets with excellent build quality and top-reviewing camera along with latest Qualcomm processors. Priced at mere $649 for the 32GB Pixel model and $769 for the Pixel XL model, Google's latest offering is a great deal for android users.
iPhones have always been the symbol of luxury and Apple's latest flagship is continuing the legacy with utmost pride. iPhone 7 and iPhone 7 Plus which were launched in October this year may not have much differences in physical appearance from iPhone 6 and iPhone 6S but have superior performance quality with better display and camera. iPhone 7 priced at $649 for the 32GB model is another luxurious device by Apple for its admirers.
Unlike Apple, Google and Samsung, OnePlus is a new brand trying to establish its position in the smartphone market. But as a true warrior, the brand was able to make its place in Indian markets. This year, post the launch of OnePlus 3 smartphone, the brand launched the 3T model with much improvisations. The premium smartphone with amazing physical design, powerful processor and AMOLED display is priced at $439 for the 64GB model.
Post the disastrous demise of Samsung's Galaxy Note 7, S7 Edge came as a savior of the brand's image with brilliant technical features. The 5.5-inch smartphone supports best camera for premium quality images with curved AMOLED display. With the amazing battery life, the smartphone came in as a surprise for the Samsung lovers and is already making up to the Note 7 tragedy.
Have a news story, an interesting write-up or simply a suggestion? Write to us at
info@oneworldnews.in