International Women's Day 2022:  Different colors that are a part of Women's Day Celebration and their meaning
---
Highlights:
· International Women's Day Theme
· Why these three colors are quite important?
· Women should celebrate themselves often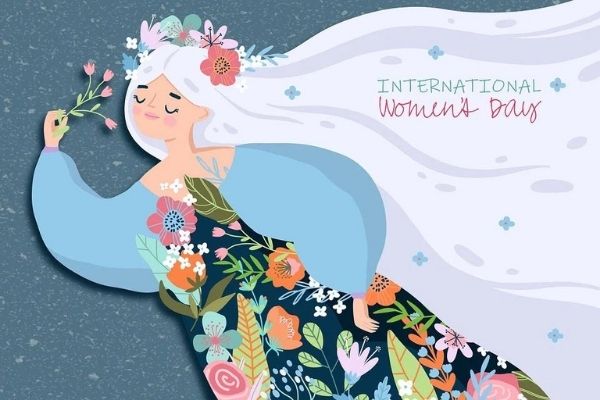 March 8 marks International Women's Day. It is a day to acknowledge the efforts of women in all spheres of life. From being home managers to successful entrepreneurs, women all across the globe have proved that – there is nothing that a woman can't do. In fact, they have turned into warriors too whenever required.
Recently, women in Ukraine decided to take part in War for the sake of their nation. Well, International Women's Day is not just a gentle reminder for men to celebrate the women in their life but also for women that they should often celebrate themselves. The first week of March is celebrated as Women's Day week and the theme for International Women's Day 2022 is Gender Equality Today for a Sustainable Tomorrow.
Read More- Women's day special: Female celebrities who are running successful businesses
When it comes to Gender Equality, we have come a long way but it's not enough. There is a lot that has to be done. Be it the gender pay gap or equal responsibilities at home, women have to voice out loud for their rights.
Do you know Purple, Green, and White are the official colors of Women's Day? In this article, we will understand the significance and history behind choosing them.
Well, Purple is the official color of Women's Day, founded more than a century ago after some 15,000 women marched in New York City and demanded better working conditions and voting rights. Well, Purple is the color of the future. It represents visionary thinking and that's why a lot of women wear purple on this day. According to IWD organizers, purple is the color of the future and as it happens, the color has always symbolized equality that we are still fighting for. The organization further added, "Purple is historically associated with efforts to achieve gender equality."
For the unversed, Purple was also the color of the Women's Liberation Movement. To simply put, Purple has always been associated with women's efforts to fight for equality. On Women's Day, wear Purple and show your support. It's the easiest way to do so!
Read More- What is working women's guilt?
Significance of Green and White? Scroll down to read
When we talk about Green Color, it represents growth, health, and the promise of a flourishing future. Green has always remained the color that represents strong feminist agitation. On the other hand, white has somewhat has fallen out from the idea of feminism. Originally, it was associated with women's day to represent purity. But it is a controversial concept now. The second wave of Feminism is going to use Yellow which will represent the new dawn.
Conclusion
International Women's Day is a gentle reminder for both genders and womanhood is meant to be celebrated. Their incredible contribution to our lives should be appreciated and they say Feminism, they do not want to prove themselves better than men. All they want is –Equal opportunities and rights. This Women's Day, extend your support by wearing Purple, Green, or Yellow.
Happy International Women's Day to all the Women Reader of One World News! Remember – "You are enough, there is nothing that you can't do! Never shy away from voicing out your opinion because it matters!
Liked this post?
Register at One World News to never miss out on videos, celeb interviews, and best reads.