Hot Topics
Republic Day 2022 : What is New This Time?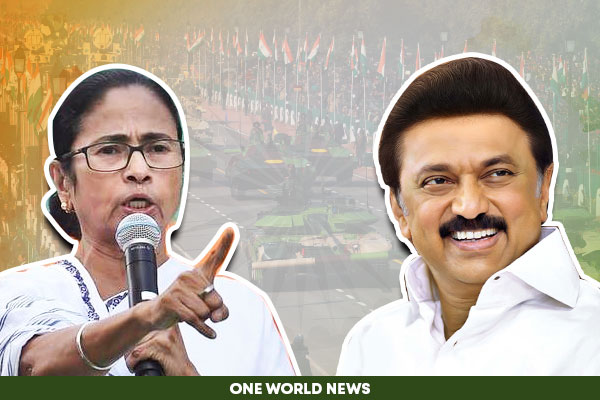 Republic Day 2022 : A big change in Republic Day Parade this year! 
Highlights:
Significance of Republic Day
What is new this Republic Day 2022?
Brace for grandest flypast this year
Political storm over rejection of tableaux ahead of Republic Day 2022
How are Republic Day tableaux selected?
Republic Day 2022: India is preparing to mark its 73rd Republic Day on January 26 this year. The preparations will start early this year from January 23 to commemorate the birth anniversary of Netaji. But in the wake of IED found at Ghazipur flower market on January 16 and later diffused. The Delhi police have fortified areas in and around Rajpath with multi-layer security cover.
Significance of Republic Day 
Among the 3 national holidays of the country with Independence Day and Gandhi Jayanti, Republic Day of India is a  popular national celebration. This event marks the proud founder of the Republic tradition of one of the largest democracies in the world.
Republic Day is meant to honour the date on which the country's constituent assembly adopted the constitution. Specially framed for the nation on 26th January 1950, the newly drafted constitution of India came to be enforced by way of replacing the government of India act 1935. Since then, 26th January is celebrated as Republic Day.
What is new this Republic Day 2022?
As per reports :
Anti-drone team to keep a watch on any flying object breaching security cordon. Facial recognition systems and over 300 CCTVs installed at Rajpath.
Quick reaction team to respond to any untoward situation.
Due to covid-19, only 4000 tickets will be available
Only 4000-8000 people will be allowed to attend the event.
No foreign Chief Guest from central Asian countries dies to covid-19.
For the second year in a row, there will be no Chief Guest on republic day to the covid-19 crisis. Five central leaders were invited as the chief guest, though no public announcements were made by either side.
Read more: National Start-Up Day: Will India's Unicorn Start-Ups sky-rocket in 2022?
Brace for grandest flypast this year
Grandest fly-past of 75 aircraft, including five Rafale.
17 Jaguar fighter aircraft to fly in the shape of '75' to celebrate Azadi ka Amrit Mahotsav
The Navy's MiG29K and P8l surveillance aircraft will fly in the Varuna formation.
On the Republic Day, India will also witness the 'grandest Flypast ever' featuring aircraft including 5 rafales. For the first time in 73 years, the republic day parade is not likely to start at the scheduled time of 10 am. As per reports, the delay will be forced by covid-19 restrictions and homage to Jammu and Kashmir security personnel.
Political storm over rejection of tableaux ahead of Republic Day 2022
3 states have kicked up a political storm over the rejection of the tableau ahead of the Republic Day celebrations 2022. The storm erupted after tableau suggestions of Kerala, Tamil Nadu, and Bengal were rejected by an expert committee. West Bengal Chief Minister Mamata Banerjee wrote to Prime Minister Narendra Modi saying she was profoundly shocked as a state's tableau for the Republic Day parade was rejected without assigning any reasons or justifications.
West Bengal CM Mamata Banerjee writes to PM Modi over the "rejection of proposed tableau of West Bengal for the ensuing Republic Day Parade" and requests to "include the tableau of freedom fighters from West Bengal in the parade" pic.twitter.com/2vtVEA2Hoe

— ANI (@ANI) January 16, 2022
Read more: 16 Republic Day WhatsApp Wishes To Keep The Spirit of patriotism Ignited
Not only Mamata, but Tamil Nādu Chief Minister K Stalin also wrote a letter to the PM and expressed his disappointment. The defense ministry which is responsible for the parade and is the coordinating body for the tableaus says this election is done by an expert committee and asserts that there is no political involvement in it.
How are Republic Day tableaux selected?
Around September every year, the Defense Ministry is responsible for the republic day parade. The Ministry invites all states, union territories, and others to participate. The proposal has to be submitted before September end. Shortlisting of proposals starts in the second week of October.
The Republic Day parade will be held on a new-look central vista with changes for the first time. The government is racing against time to get the ceremonial road. However, Rajpath is partially ready for the annual event.
Liked this post?
Register at One World News to never miss out on videos, celeb interviews, and best reads.