Lifestyle
Raksha Bandhan, A thread Beaded with Love, Care & lots of Masti
Significance, history & 10 Raksha Bandhan Messages that you can send to your 'Bhai'
---
Highlights:
Significance of Rakhi
History
When and how is it celebrated?
Raksha Bandhan Messages
Raksha Bandhan is around the corner, and people are gearing up for the festival. Rakhi stalls and sweet shops are working overtime to meet the demand. On this day, we celebrate the beauty of the most special bond – Brother and sister. But do you know why we celebrate Raksha Bandhan?
A sister prays for the brother's long life and success; A brother will pledge to protect her sister and stand beside her in every thick and thin. Raksha Bandhan' is a festival of great significance in Hinduism which has been practised since ancient times.
Significance of Rakhi
Rakhi means the bond of protection. It symbolises love and affection between brother and sister. It is celebrated on the occasion of the full moon in the month of Savana. The sister ties a sacred thread to the brother's wrist, and the brother gives her a gift and promises to protect her from all kinds of problems.
Read More- 3 Home-cooked Raksha Bandhan Mithai for Your Bhai!
History
Raksha Bandhan can build blood relations even with strangers. The festival dissolves love and harmony in everyone's heart. 'It is said that the festival of Raksha Bandhan started when the Queens used to send 'rakhis' to their neighbours as a symbol of brotherhood. As for now, the tradition has changed, and it has become a festival that shows the strong bond relationship between a brother and a sister.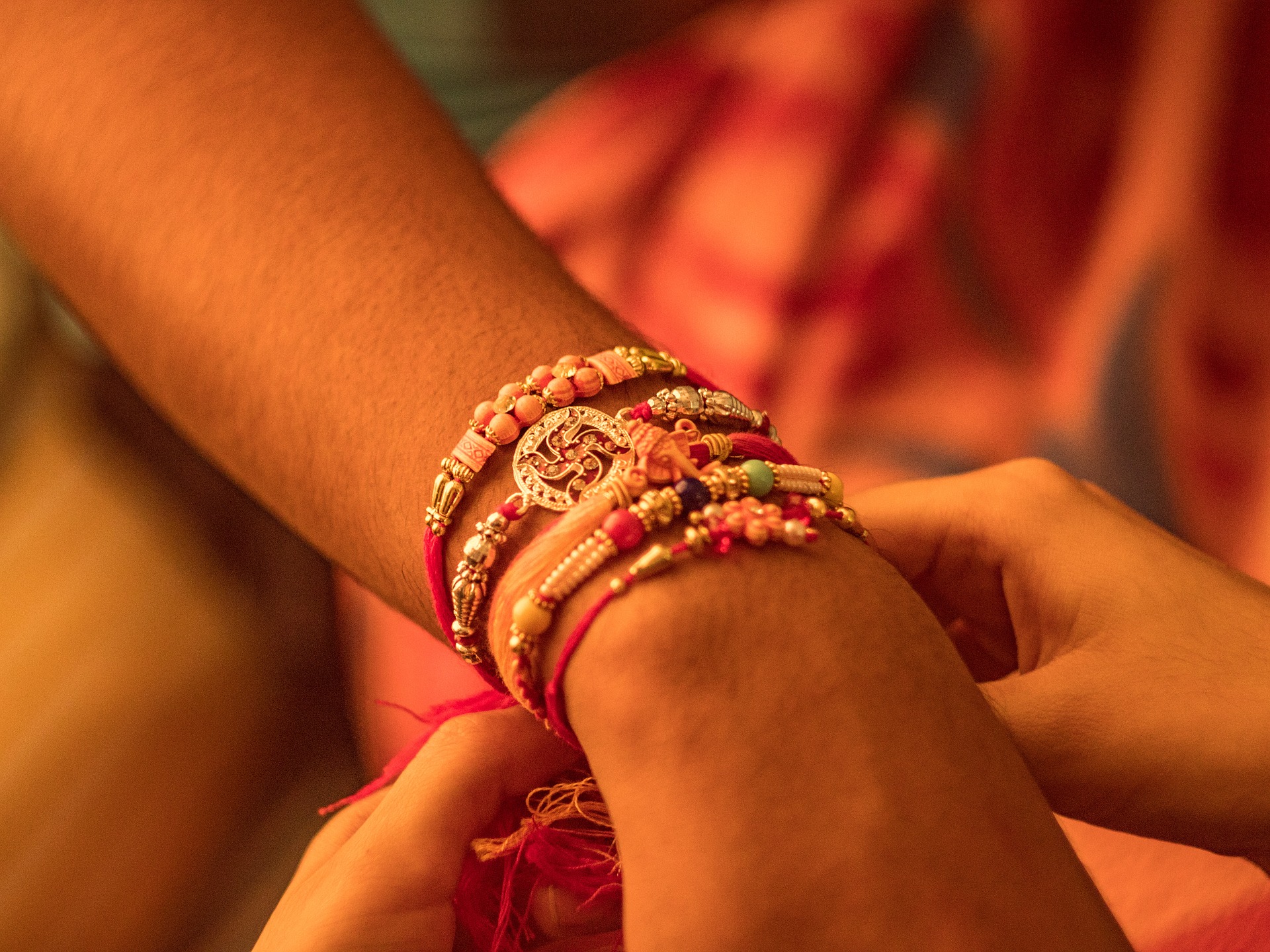 When and how is it celebrated?
According to the Hindu calendar, Rakhi is celebrated on the full moon of the Savan month. The preps for Rakhi begin mostly a day before. Shops are donned with beautiful rakhis, and you even get it customised for your Bhai.
On the day of Rakhi, a plate is decorated with 'roli,' rice grains, 'Diya,' sweets, and rakhis to perform the rituals. Brothers offer gifts or money to their sisters.
10 Raksha Bandhan Messages that you can send to make him go aww!
If you cannot meet your brother this year, then here are 10 Raksha Bandhan messages that you can send to make him feel special. The list will help you to convey your emotion to the first friend you ever made.
Read more: Raksha Bandhan: Innovative ideas to celebrate it with your sibling
1." You are my best friend and will always remain my best friend. Even If I searched the world over, there could not be a better brother than you. Happy Raksha Bandhan."
2." No matter the distances between us, my Rakhi would always reach on time, to be tied on your wrist. Love you Bhai, Happy Rakhi."
3." You are my friend, mentor, and the most important man in my life. Wish you a year filled with happiness and laughter."
4. "As we grow up, we act that we don't care, but we do, right? I know you are always there for me. Happy Rakhi."
5." Many people leave us when we need the most but trust you will never lose me. Happy Rakhi Bhai."
6." Our childhood memories may fade away over time. Still, the love between us will only grow stronger with each passing year- Happy Rakhi, Miss you!"
7." I may not often show it to you. But you know I love you to the moon and back."
8." You are the most precious gift that God has given to me. I know; I hold a special place in your heart."
9." My life would have been so 'Masala Less' without you. Thank you for adding spice to it with your leg–pulling and banters. Happy Rakhi!"
10." You were there in my happiness and joy and in my toughest time. Thank you for being a beautiful human being." – Happy Raksha Bandhan, Bhai
Read more: Raksha Bandhan: Innovative ideas to celebrate it with your sibling
Expensive or inexpensive gifts are just a part of it. The bigger goal is to make the siblings realise the importance of growing together and strengthening their bond.
Liked this post?
Register at One World News to never miss out on videos, celeb interviews, and best reads.