Lifestyle
Raksha Bandhan: Innovative ideas to celebrate it with your sibling
Make your day more memorable with these Innovative ideas to celebrate the day with your sibling
---
With the significant change in time, this ceremony has not just been restricted to celebrating brother-sister. However, it is largely celebrated among the brother's duo, sister's duo, or friends. This undying love and affection in the form of a string are known as Rakhi.
The grandness of your celebration has been affected a lot, but the spirit of the day hasn't faded away. So, here we are giving some innovative ideas to celebrate this Rakhi with your siblings.
Video party
Suppose your siblings are far from you and it is very difficult for you to travel. In that case, you definitely must be dependent on video calls. To make this conversation a bit more interesting, through a video party, you can play your favourite music, groove on your favourite songs, and, if possible, keep your favourite snacks so that you don't feel detached. So, make it the best party ever.
Play indoor games
This category is not restricted to board games like ludo, chess, or monopoly. You can play video games, and if you are blessed with a high-speed internet connection, you can utilize this day on online multiplayer games. If you want to keep old school, board games aren't a bad option. You can also include other family members in your squad and play games like cards, carom, dumb charades, etc.
Read More: 5 Instagram Pages that are offering Customized Rakshabandhan Gifts at Affordable Prices
Cook together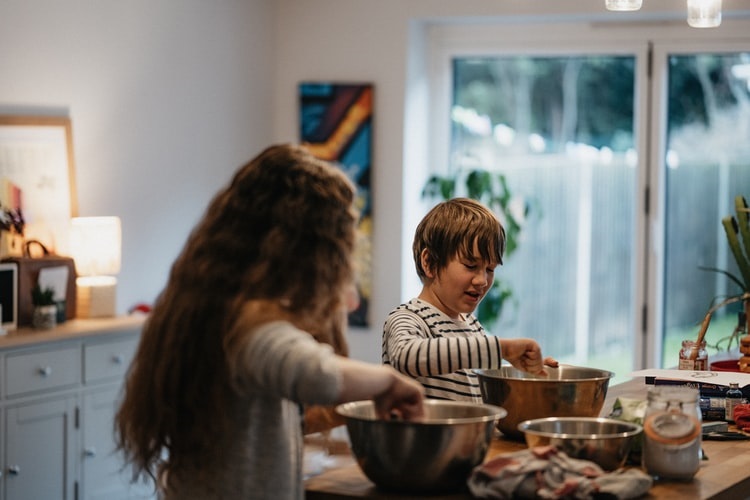 You might not be a great chef, but this activity will strengthen your bond with your brother or sister. Try to team up and cook some innovative meals together. You can also prepare each other's favourite desserts and sweets like ladoo, gulab jamun, rasgulla, or any other item. If you don't know how to make it, just go for some online tutorials and pick an easy one.
Go for a picnic or a movie party
Regarding the protocols of coronavirus, if you and your sibling are in the same town, you can also go for a small outing. After lockdown, this will be a refreshing change in your mundane routine and an opportunity to show your love and care towards the family. Going to a Movie party is also a great option.
Netflix and chill!
If you don't want to step out, how about having a movie party at home? Whether under one roof or not, you can always binge-watch some new web shows or movies on OTT platforms. This is a perfect idea to spend your special day. For nostalgia, you can also watch any favourite show or movie of childhood like the Harry Potter series, Tom and Jerry, or Mr. bean.
Recreating Epic moments
It's time to recreate those golden days. You must have some epic, amazing, funny photographs of you with your siblings in unique and hilarious poses. So, just get ready with similar costumes and try to pose. Post them on social media and see if they go viral or not. Whether there is an increase in your following or not, your memories will definitely be going to revive. This activity will be a joyous ride for you and for your friends and family.
So, these are our suggestions to make your sibling's day a bit more special. But if you are going to plan it in a very distinct way, do let us know about it. And don't forget to buy a unique Rakhi gift.
Liked this post?
Register at One World News to never miss out on videos, celeb interviews, and best reads.