Here are eight good news to keep you motivated for October
---
The tenth month of the year has begun and so far, we got a variety of good news from across the nation. Therefore, we are sharing a pinch of happiness with you too!
Here is some positivity to keep you motivated for October!
Make sure to read till the end!
Union Cabinet Approves PM-Poshan Scheme for school students
Union Cabinet gives nod to start PM-POSHAN scheme to provide mid-day meal to students of more than 11.2 lakh Govt and Govt-aided schools across the country. The scheme will run for 5 years & Rs 1.31 lakh crores will be spent: I&B Minister @ianuragthakur pic.twitter.com/AZsxlv88u7

— All India Radio News (@airnewsalerts) September 29, 2021
The Union Cabinet gave the nod to commence the Pradhan Mantri Poshan Shakti Nirman Yojna (PM-POSHAN) to provide mid-day meals to students of more than ₹11.2 lakh government and government-aided schools across the country.
PM POSHAN scheme will encompass the existing Midday Meal Scheme. The scheme will run in partnership with state governments but the majority of contribution will be sought from the Central government. The scheme will run for 5 years and ₹ 1.31 lakh crores will be spent on it.
Siachen Base Camp opens for tourists
The base camp of Siachen glacier, the world's highest and coldest battlefield, has opened for domestic tourists.
The step has been taken to promote tourism in Ladakh so that people could appreciate the work done by army jawans and engineers in inhospitable terrains and under extreme weather.
J&K to get International Connectivity soon
Jammu and Kashmir are expected to witness the start of international flight service. The first commercial flight between Srinagar and Sharjah in the UAE will launch in about a month.
Civil Aviation Minister Jyotiraditya Scindia briefed the media, "This historic initiative is taken for both J&K and its people. Soon, foreign travelers will be able to board flights directly for Srinagar." He was accompanied by J&K lieutenant governor Manoj Sinha.
Tihar inmates to learn sports
The inmates of Tihar jail will soon be facilitated with various sports activities. Sports like badminton, chess, kho-kho, volleyball, carrom, and many others will be coached by professional trainers. They will also get the opportunity to participate in inter-jail sports competitions.
This initiative is taken for the very first time and funded by the Indian Oil Corporation Limited (IOCL).
Blind couple helps blind orphans become self-reliant
Bibhuti and Rubina, a blind couple set up Dibyanga charitable Trust to help the differently abled by facilitating them with education and employment.
For the last 5 years, they have motivated at least 45 blind orphans to pursue education and make them self-reliant.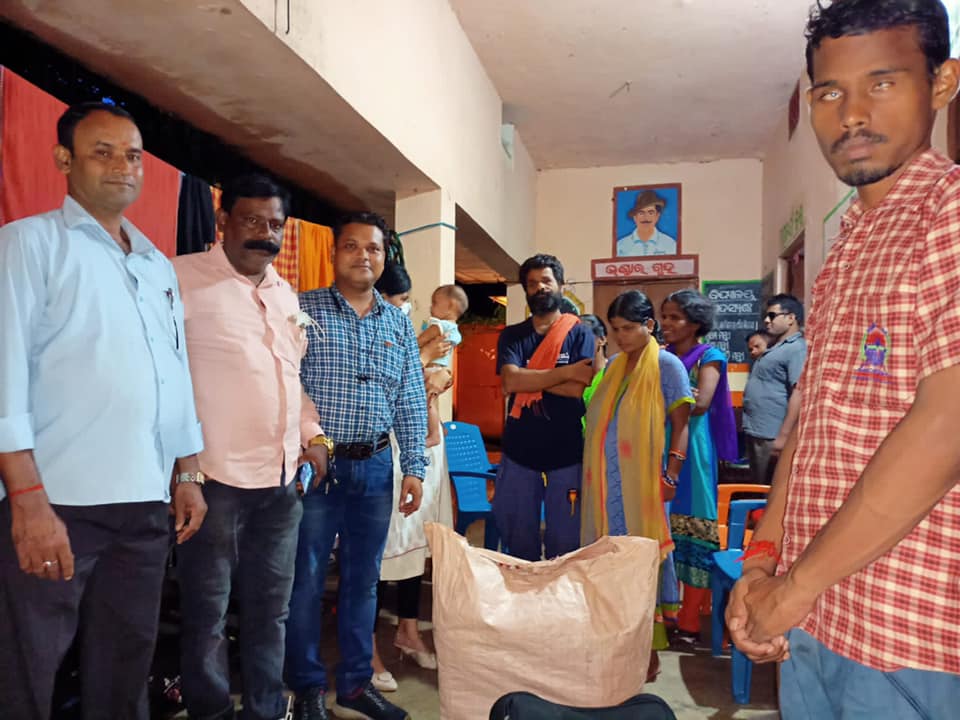 Rubina is a trained vocalist and now teaches 30 blind orphans songs and bhajans to earn livelihood.
NITI Aayog to collaborate with Amazon Web Services, Intel to establish digital innovation in India
NITI Aayog, Intel, and Amazon Web Services have joined hands to establish a new experience studio at the NITI Aayog Frontier Technologies Cloud Innovation Centre.
#NITIAayog is proud to come together with AWS & Intel to establish a new experience studio at the NITI Aayog Frontier Technologies Cloud Innovation Center.

The studio will accelerate the application of technologies and encourage start-ups to showcase their innovative products. pic.twitter.com/vKxPRbxqHx

— NITI Aayog (@NITIAayog) September 30, 2021
This studio is expected to be a hub for collaboration and experimentation to enable problem solving and innovation between government stakeholders, enterprises, stakeholders, and industry domain experts.
Website, helpline, a mobile app launched for women entrepreneurs
Uttar Pradesh launched a special training program to train 75,000 women of 75 districts with entrepreneurship skills.
Read More:- Good News for Animal Lovers! South Korea might put a complete ban on Dog Meat
In line with the move, the state government also launched a helpline number- 1800-212-6844, website http://msmemissionshakti.in/ and a mobile app for women entrepreneurs to provide information regarding entrepreneurship.
The country's first Pan-India helpline for senior citizens launched
To address the problems of elderly citizens the Government has launched India's first Pan-India toll-free helpline- 14567- called 'elderly". 
Through these helplines, elderly people can get free information and guidance on legal or pension issues. It also extends emotional support, and even intervenes in cases like abuse and rescues homeless elderly.  
If you also want to share any good news with us, feel free to comment down below.
 Have a good day!
Liked this post?


Register at One World News to never miss out on videos, celeb interviews, and best reads.