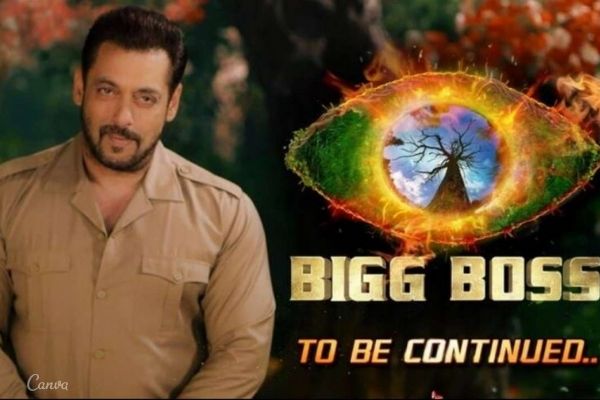 Five reasons to watch Bigg Boss 15
---
Five reasons to watch Bigg Boss 15 – The 15th season is all set to go on air from October 2. Big Boss is one of the most viewed reality shows. Its TRP (Target raging Point) is setting a new benchmark every year. This year Bigg Boss 15 was not launched directly. Before BB15, a mini version of it was aired with a similar concept, named Bigg Boss OTT. Karan Johar hosted BB OTT this time. It was also announced that some contestants would also get the opportunity to enter the main BB house.
As of now, Pratik Sehgal, Shamita Shetty, and Nishant Bhatt are confirmed to enter Bigg Boss 15 from BB OTT.
Although many people love to binge and watch Bigg Boss, many people restrain themselves from watching this controversial show. No doubt that Bigg Boss comes with a lot of fights, drama, controversies, and some contestants also cross limits in the light of entertainment. However, BB lovers watch it with great interest.
Therefore, here we are giving five reasons to watch Bigg Boss
Asli Chehra of celebs
We have always seen a celebrity face on-screen with lots of make-up, well dressed, and behaving in a certain way. Bigg Boss acts like a window through which we can take a sneak peek into a celebrity's life. In addition, only here can you get the unfiltered and no makeup looks of Celebs.
Read More:- September Left us with Many Good News, Take A Look!!!
Weekend Ka Vaar with Salman Khan
There are big wigs of Bollywood who have hosted Big Boss like Amitabh Bachman, Shilpa Shetty, Arshad Warsi, Farah Khan, Sanjay Dutt, and even Karan Johar in Bigg Boss OTT but none of them could win fans' hearts like Salman Khan did. As per some reports, Salman is getting ₹350 crores as the fee for hosting Bigg Boss this year.
List Of The Confirmed Contestant Of Bigg Boss 15
BB lovers also wait for the Weekend Ka Vaar episode to know who will manage to get into the good books of Salman Khaan and who will get the dhant.  He also entertains people with his laughing style and fun tasks.
Fun tasks
BB tasks are very interesting and fun to watch. Most tasks are based on a theme, which tests the contestants' patients, endurance power, consciousness, cleverness, and strength. Some participants go excessively far to win a task.
Remember Gautam Gulati Mirchi vala task?
Task also gives an idea to the voters that who is Lambi race ka Ghoda and who is a fused Bomb.
Love is in the air of BB house
Each year, some contestants become more than rivals or co-inmates. Friendships, hate, fights, are some common emotions, which usually blossom in this house. But some contestants also find love in this house.
BB winner Prince Narula found his Dulhania in Bigg Boss. He married Yuvika Chaudhary who was a co-contestants with him in Bigg Boss.
Shehnaz Gill found Sidharth Shukla in Bigg Boss 13. Fans also gave them the name Sidnaaz.
Life out of comfort zone
In the Bigg Boss house, inmates are isolated from the outer world. They cannot use their phones, do not know the time, and have to restrict their needs under a given luxury budget.
From cleaning washrooms to washing dishes, all contestants have to do every work without any domestic help. They all are out of their comfort zones and forced to live under one roof together even if they do not like each other.
They are under the eye of the camera for 24 hours. Therefore, each action of every contestant is recorded.
Do you agree with us? Tell us what your views on this popular reality show are and what are your reasons for watching Bigg Boss?
Do not miss Bigg Boss 15 premiere night airing on 2 October 2021 at 9:30 pm
Liked this post?


Register at One World News to never miss out on videos, celeb interviews, and best reads.