Here is a list of our pick of the best Indian Health Influencers on instagram!
---
Keeping your body healthy is no joke. There are many different approaches to it. Justifiably so, as everybody is different and everybody does not have the same problem. In such cases, health experts are to be considered. They help us and guide us towards the correct way to healthiness.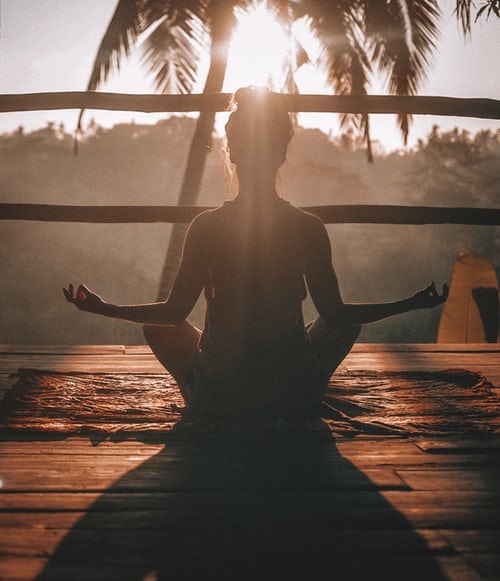 In recent times, with the pandemic and it's restrictions, many of us have had to rely on social media to consult health experts for our needs. There are many health experts that have a presence online, but only a few have been able to gain massive popularity. They have made it possible for us to continue towards a healthy lifestyle.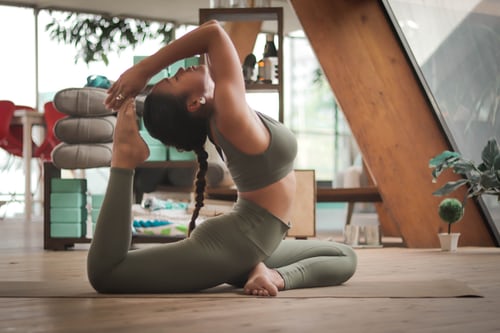 Without further ado, let's see who are the top Indian Health Influencers on Instagram
Sapna Vyas
Sapna Vyas is probably the most inspiring health influencer on Instagram. She is a certified weight management specialist, a behaviour change specialist, and a fitness nutrition specialist.  With 1.7 million followers, she enjoys immense popularity and is celebrated by many fitness enthusiasts. She is quite a legend in the fitness community as she herself lost about 33 kgs in a year without any crash dieting, supplements or surgery. Interestingly, Sapna Vyas Patel is the daughter of Ahmedabad's ex-Health Minister and currently, she is a certified Reebok Trainer.
You can check out her profile here:
Deanne Panday
Deanne Panday is a wellness coach and advisor. She has authored several books on health and wellness. A look through her Instagram page will show you how she gives valuable advice. Her captions are full of helpful tips and ideas. She has been featured in many blogs and magazines including Cosmopolitan! She is a big supporter of yoga which is evident on her page.
You can check out her profile here:
Luke Coutinho
Luke Coutinho is a globally renowned Holistic Lifestyle Coach in the field of Integrative and Lifestyle Medicine and an award-winning Holistic Nutritionist practising across India and overseas.
He guides people in making use of food and lifestyle in a holistic manner for strong focus emotional healing. His Instagram page is full of inspiring messages which will surely make your day. He was also awarded the 'Best in the Industry – Nutritionist by Vogue in 2018', 'Best Health Expert of the year 2018' by ELLE Beauty awards and 'Middle East Healthcare Leadership Award – Best Holistic Wellness in Integrative and Lifestyle Medicine in 2017.' He has also been awarded at The GQ's 50 Most Influential Young Indians for the year 2018.
You can check out his profile here:
Natasha Noel
Natasha Noel is a dancer and certified yoga trainer. She enjoys popularity on both YouTube and Instagram. She is all about creative self-love and self-expression, which is channelled through her Instagram account. She was born in Kerala, Natasha moved to Mumbai after her mother committed suicide and her birth father got schizophrenia to stay with her godparents. Having a rough past, she finds serenity in Yoga. She is a Josh Talks & TEDx speaker.
You can check out her Instagram profile here:
Mamta Dagar
Mamta Dagar is a renowned Nutritionist who took up social media when she left her 9-5. She uploads videos and stories regarding life training and how one should make the best of their time on the Earth. She has also launched her own initiative Shape&You. Shape&You brings about a transformation in one's mind that urges them to fight back challenges and learn from life. She has also been featured in various media outlets.
Read more- Mental Health: The Crisis is Real
Yasmin Karachiwala
Yasmin Karachiwala is a fitness trainer. She has earned the reputation of being the number one celebrity fitness trainer with her clientele enlisting celebrities like Katrina Kaif, Deepika Padukone, Alia Bhatt, Preity Zinta, Bipasha Basu, Nora Fatehi, Vani Kapoor, Sophie Choudry, Ananya Pandey, Khooshi Kapoor to name a few. Being the first BASI certified Pilates instructor in India, she introduced the concept in the country and has managed to take the concept from no-awareness at all to developing train-the-trainer programs. She has also been awarded by Elle beauty and Vogue.
You can check out her profile here:
Liked this post?
Register at One World News to never miss out on videos, celeb interviews, and best reads.