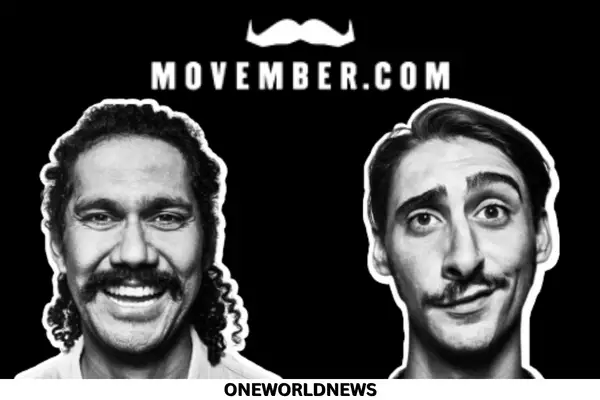 Simple hacks to ace the game of No-Shave November

 2022
---
Have you also taken part in No-Shave November 2022? Yes, men celebrate No-shave November all across the globe every year. But do you know why it is celebrated? Here is why we celebrate this campaign & how you can ace the game of No-Shave November 2022.
It's that time of the year when you have put down your razors, trimmers, and scissors on rest for a month and grow your beard for cancer prevention. The motive of "No Shave November" is to spread awareness by embracing men's facial hair, which cancer patients lose while getting the therapy.
According to the American Cancer Society, one in six men could be diagnosed with prostate cancer in their lifetime. According to the American Cancer Society, "There are 238,590 new cases of the prostate in a year in the United States."
The rule is to cut your shaving expenses for a month and donate them to the cause. But yes, grooming is not forbidden, so you can use unique beard-specific cosmetics available for beard grooming. We will suggest some amazing hacks that will help you maintain your proud beard hygienically and aesthetically.
Read More- How to Ace the Game of 'No-Shave November 2022'?
View this post on Instagram
1. Use beard specific products
Before you go for a month-long break from trimming or shaving your beard, keep all your hair enhancers and products ready and planned. Choose your products wisely to keep your beard free from itchiness and smell. Shampoo, Oil, Moisturizer, and conditioner will keep your beard hygienic.
2. Start the campaign with a clean-shaven look
You might think this idea is crazy, but trust us, sometimes a change in look is necessary. Book an appointment with your barber and get yourself a clean shave. A clean shave reduces the risk of ingrown hairs, making your initial hair growth more comfortable.
Read more: 5 homemade moisturizers to combat winter dryness
3. Know why you are doing this
Many of us go with the trend and don't get a cut because we want to go with the flow. Sporting the beard for a month is a tough ask, but before you break your pledge, remember you are contributing to a more significant cause. Talk to people about it; you never know or might inspire someone.
Noshember vs Movember
People often confuse Noshember (no Shave November) and Movember with each other. They are two different things, for one, a brilliant cause: Prostate and Testicular Cancer Awareness and research.
Noshember or No Shave November:
The participants are not supposed to shave for the whole month. The difference between Movember and Noshember is that Noshember does not raise funds for prostate and testicular cancer research and allows the participants to grow facial hair, including moustaches. The goal of Noshember is to spread awareness by letting the hair grow freely, which people with cancer lose.
The rules of Noshember or No Shave November say that men would have to grow an entire beard for the whole month without trimming or clipping it for the whole month. On the first of December, they would shave off the natural beard and keep a moustache of their choice.
They are encouraged to donate the money that women and men generally spend on shaving and grooming to fund the organizations that work and research for the prevention and cure of cancer and saving the lives of cancer patients.
Movember:
The inception of Movember happened in 2004 in Melbourne, Australia. A group of 30 men came together and organized an event where they grew moustaches, clipping, trimming and scaling; for 30 days to spread awareness for depression and prostate cancer in men.
They later came to be known as Movember Foundation Charity. Since then, the Foundation and Movember have raised more than $299 million globally.
Last but not least, a rule applies to both Noshember and Movember. Each man who is a participant should conduct himself like a gentleman. So, what are you going to do next year? Noshember or Movember?
Liked this post?
Register at One World News to never miss out on videos, celeb interviews, and best reads.