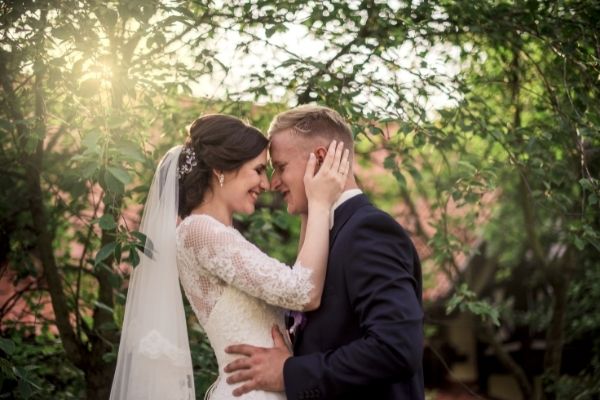 Tips for a Zero-Waste Weddings: Set Right Example and Be the change
---
Highlights:
What is a Zero-Waste Weddings?
How can you plan it for yourself?
According to a report, more than 10 million weddings take place in India every year and all of these celebrations leave behind truckloads of trash in the form of discarded plastic cutlery, used flowers and a large amount of food, etc. Apart from it, Indian weddings also leave behind unwanted wedding gifts, wedding cards and return gifts. Well, the Zero- Waste trend is catching up in India. Couples out of choice are opting for it and becoming a part of change as it is the need of the hour.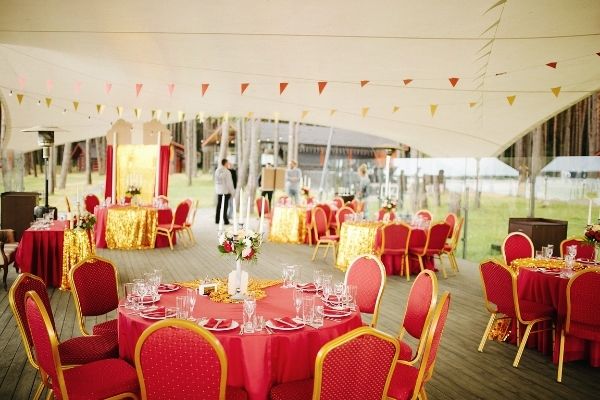 We recently spoke to Wedding curators Aaradhana & Prateek Kashyap of Made in Heaven. They have listed some tips to plan a Zero Waste Wedding.
Without any further delay, let us take look at the tips:
1. Hybrid wedding is a good idea, thanks to Pandemic – The pandemic has made hybrid weddings, the norm of the day. It is safe and can be low on cost. Hybrid weddings allow you to plan better catering, favors and décor. It also helps in implementing low –waste solutions that may not be possible with a larger wedding party.
2. Prefer a day wedding – Yes Din Mai bhi Shaadi Hoti hai : Be very mindful while choosing the time of your wedding. Yes, traditionally, they are supposed to happen at night but there is no harm in getting married during the day. This will help avoid the generators and the electricity load at the venue. Choose a venue with an open lawn and natural beauty. If the place is naturally attractive, do not waste money on decoration.
3. Venue should be the wise decision – When it comes to venue, one should choose it wisely. Opt for a sustainable and eco-friendly venue which uses solar energy, composts and recycles waste. You can check whether it has tie-ups with NGOs for donating excess food, fresh flowers, space with reusable décor, a lawn for day events, etc. Such venues are a big yes!
Read more- Covid 19 Weddings: Industry experts reveal how Indian weddings have changed Forever
4. Go for e-invites or, recycled and seed paper invites – Well, Zamana Digital Ho gya hai! Avoid paper invites and go for e-invites. But if you still want to go for physical invites, limit the number and opt for recycled paper or you can also opt seeded invites.
5. Ditch Theme Weddings or Rent it all! – A theme wedding involves elaborate structures, involving use of wood, thermocol and other materials that cannot be used. So ditch it! But if you really want a theme wedding, try to rent it all! This will ensure that there is less wastage.
6. Decor wisely – Say No plastics, instead use local fresh flowers and support a small entrepreneur. The flower waste can be given to NGOs who upcycle them and make products from fresh flower waste. Use live plants as centerpieces, you can even give them away to your guests as favors. Use solar lanterns to save electricity.
Read more- From No Kanyadan to 8 Vows, Bollywood Weddings that inspired us to bring 'Change'!
Let us give you a fact:
Do you know at a typical Indian wedding, more than Rs.2 lakh is spent on lighting alone?
7. Keep a check on Food waste – Well, 10-20 percent of the food goes to waste at an average Indian wedding. Yes, this is a proven fact. To avoid food waste, opt for plated dinners, have a plan about saving leftovers if you are doing a buffet for example- tying up with a cloud kitchen or food service that can take up the extra food and provide to those who need it.
Other things that you can do to limit the waste:
Replace Plastic water bottles with water stations with flavoured filtered water
Use Cloth napkins instead of Paper napkins
Segregate Dry and wet waste so that composting is easier after celebrations.
8.Wedding Outfits : Buy from sustainable brands, upcycle your wedding dress. You can even borrow from your mother or father's wardrobe, it's nostalgic to wear what your parents wore on their D-day or rent it out!
9.Wedding Gifts – You can opt for gift registry services or e-giftcards which can reduce waste generated by gifts alone by almost 50%. However, if you are not in need of any gifts, you can request guests to support charity as gifts.
10.Wedding favors – You can't control what others gift to you but you can always opt for sustainable return gifts. Plan to gift something like a Jute bag or Cloth bag.
Liked this post?
Register at One World News to never miss out on videos, celeb interviews, and best reads.