Health
Covid 19 Weddings: Industry experts reveal how Indian weddings have changed Forever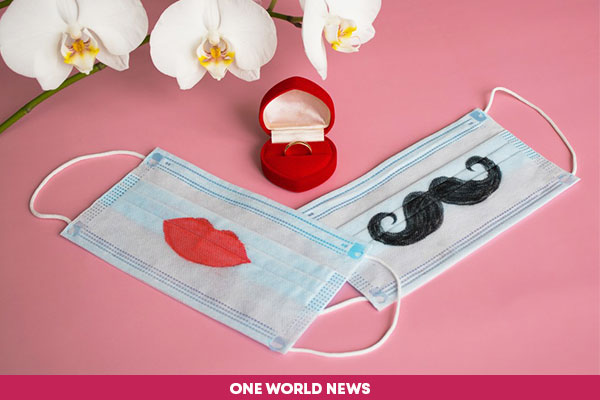 Indian Weddings will not be the same again, Industry experts reveal Covid-19 weddings are Intimate & Personalized!
---
The big fat Indian wedding is finally back but it's not the same as it used to be. In the last two years, a lot of Indians got married. While for some, it is almost back to normal with of course the reduced number of guests, there are others who are opting for conscious weddings, hybrid weddings, zero waste weddings and also low key weddings.  All in all, the wedding season is back with a bang in the country.
Many celebrities too got married. From Vicky – Katrina to Ankita Lokhande and Vicky Jain, many celebs got hitched to the love of their life. With the increase in the number of Omicron cases, restrictions are back. When it comes to Indian Weddings, people  now know that things will never be the same again.
What Experts have to say? 
Read more: Indian Weddings that have been non-conservative and unconventional in every sense
Recently we spoke to some Industry experts, here is what they said, "It's a more intimate, yet highly experiential affair this time with unique offerings and elaborate detailing. People are going an extra mile in giving their guests customized and exclusive experiences.  They have been postponing the wedding for quite some time and now they don't want to compromise on the celebration", said  wedding planners Aaradhana & Prateek Kashyap of  Made in Heaven. 
The husband-wife duo, Prateek, a broadcast media professional and Aaradhana, an IT professional, launched their company during the covid times in 2020.  Last year, weddings were a low key affair, while this year, it is  back with a bang, the big fat Indian wedding. But the fear remains and people are now open to experiment.
Similarly, the service providers, be it the wedding planners, photographers and décor experts, F&B experts, etc all are adjusting to the new normal while not compromising with the output.
Read more: From Female Priest to Mangalsutra for both: How are Indian couples breaking the stereotypes?
How are people choosing destinations and their wedding costumes? 
"Weddings in these times have become more personalized and close affairs because of the lesser numbers of invitees and outdoor venues are preferred because of the Covid protocols. For the décor, the couples are looking at more pastel colors and lesser fabrics and the emphasis is on floral arrangements with a very DIY causal look as it gives an informal feel. Couples are more involved in detailing their big day and are also financially conscious about how much they want to spend.which brings us to creating economically flexible packages for them", says Evelyn D'Cruz, Wedding Decor Expert.
"Our job is based on the need for people to gather, to assemble and we take their pictures and capture memories for them. The crowd is limited and the ceremonies are for a shorter duration. The 'look and feel' gets compromised as instead of the sprinkling of rose water; the guests are welcomed by being asked to pass through a sanitisation tunnel which spoils their hair dos and make up. With the mask on, it's difficult to photograph even for the photographer.
To ask the guest to remove the mask is contagious. My priority now is taking care of my couples, letting them know I'm here for them in any way they need and making their wedding day special", says renowned wedding photographer Michael Allan Luther.
"The show must go on.  Till the time things are completely back to normal, the industry will witness several  new innovations and trends. For example , there are a lot of new cities and venues being opted for destination weddings like Dehradun, Rishikesh and Agra.  Infact, the destination wedding business has boomed as people prefer to travel to a lesser crowded place and book an entire resort for the entire wedding", adds Aaradhana & Prateek Kashyap,  Made in Heaven.
Liked this post?
Register at One World News to never miss out on videos, celeb interviews, and best reads.