Blame games, politics, arrest, accusations are still processing over Delhi Riots. But Delhi Dango Kay Liye zimmedar Kaun?
---
Highlights:
Embers of Violence Haunted by memories of 2020 Delhi riots 
We Found His Corpse in Sewer
Before these riots we never had issues in our locality
They threw acid on me'
Delhi has experienced some religious riots. However, the communal riots over India's controversial citizenship law were the worst. Dozens of people had died and hundreds were injured. Many schools, colleges, cars and petrol stations were set ablaze and shops were vandalized.
Violence in northeastern Delhi may have faded from the memory of the public but it has forever changed the lives of some people.
Embers of Violence Haunted by memories of 2020 Delhi riots 
'We Found His Corpse in Sewer'
Tina told Quint about the horrific incident. She is still struggling to move on after her father's demise in the Delhi riots.
We learned that our father had been beaten up by a group of people and had taken shelter at someone's place. For 15 days we kept on looking for him in hospitals, mortuaries, but he was nowhere to be found. After 15 days, his corpse was recovered from the sewer.
Read more: India gets maximum Spam calls: Are you also tired, here is how to tackle it?
'Before these riots we never had issues in our locality'
3 shops belonging to Subhash Gupta at Delhi's Karawal Nagar were ransacked and gutted. Violence hit his neighbourhood, which was a mix of Hindus and Muslims in North East Delhi. Gupta said he was not at his shop when rioters attacked it.
Harsh Mander, a peace activist, went down to the memory lane of the horrific riots. He said, "The First Day of the violence was more akin to a riot. There was violence by the Muslims targeting Hindu residents and vice versa. But from then on it became entirely a program where the police and administration were in support of only Hindu mobs". Harsh Mander was also named as an instigator in the Delhi violence. He claims that there is a bias in the justice system that needs to be addressed through policy and institutional reforms and others agree. 
'They threw acid on me'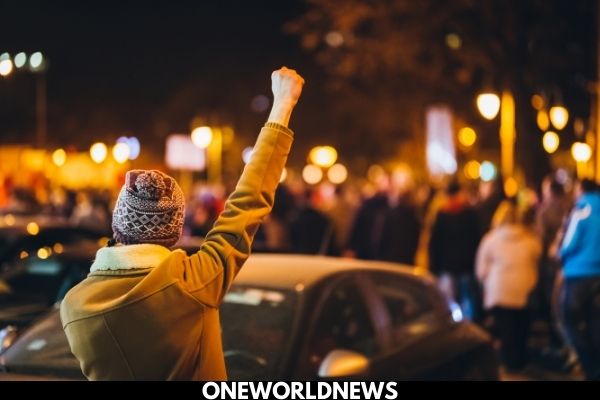 In sector 7 of Shiv Vihar in North East Delhi, a local named Gaurav Baghel feels blessed that he was able to escape the nightmare. Violence hit their home on 25 February 2020.
Read More- 1984 Anti- Sikh riots: When the reality came alive on screen!
"I found that a mob had surrounded my house. I thought there is no way I will survive this. I could hear the rioters attempting to break the shutters and the locks. They even tried to set my house on fire. I ran in the opposite direction of the house, away from the rioters. They threw acid on me from the terrace", said Baghel recalling the dark day.
Gaurav's father Bhikam Singh Bagel owns 5 shops in the area, including a ration shop, a dairy, and a sweet shop. All were ransacked and the grocery store was burnt.
🚨09.02.2022 #DelhiRiots – Prosecution expected to make submissions on #SharjeelImam's alleged involvement in Delhi Riots that shook Delhi in 2020. On the last date, his counsel, Tanvir Ahmed Mir had challenged taking of multiple cognisances by one court on the same offence. pic.twitter.com/LAMozzDRJI

— LawBeat (@LawBeatInd) February 8, 2022
As per the recent advancement on Delhi riots, a court has framed charges against 3 men for rioting and allegedly torching a mosque during the riots.
The two religious groups keep on targeting each other and alleging each other for the horrific Delhi Riots. However, the fact cannot be overlooked, that in these riots only target those who are innocent. And the people who lost their loved ones, homes, means of living are forced to live with those scars. All these victims are just asking one question from the system, "Delhi Dango Kay Liye zimmedar Kaun? 
Liked this post?
Register at One World News to never miss out on videos, celeb interviews, and best reads.