Here are few hacks to unlock your inner power
---
Here are few hacks to unlock your inner power:- Most of the time, we associate the word 'Power' as a negative pattern, we think it is about controlling and manipulating someone. While yes, sometimes and some people do use their power and resources to establish negativity and unhappiness.
Whereas, the true power is free, humble, and exists naturally in all of us. The true power's nature is to blossom and free ourselves from the limits that we set and bound within. Blossom of the true power is when we let go of the toxic friends, the soul-sucking work, and such experiences that are stumbling blocks of our own happiness.
Undoubtedly, the two words are interchangeable in nature. We find our inner power blooming, when we dream and act on our dreams orderly. Even when we are not behind the bars restricting and fearing our abilities, the inner power reflects.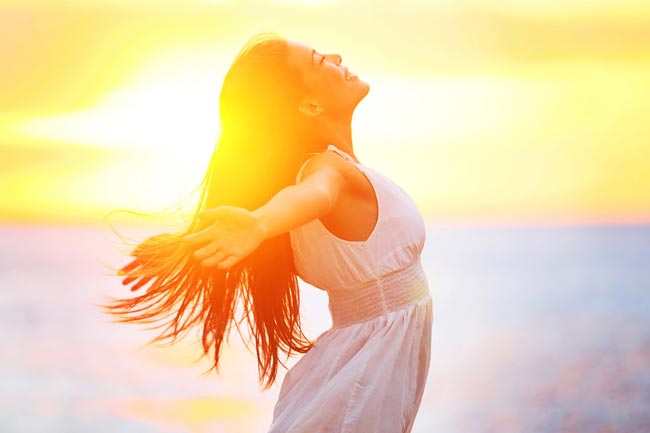 Read Here : Govt to soon conduct nationwide survey on TB after 60 years
WAYS TO UNLOCK YOUR INNER POWER:
Prioritize Self-Care and Love– we need to learn to take care of our bodies, emotions, mental and spiritual well-being. This is vital for our sense of power and confidence as well as our ability to perform a fair balancing.
Gratitude is the Key – when we are grateful for what we have and how we have, it grows. When we are dedicated towards the practice of gratitude by writing, speaking and of course, appreciating people, lives, things we tend to attract and expand the circle. Our thought, sensations, mind-set, beliefs etc. are all purified into the act of thanks giving value.
Trust your Gut – we need to understand and behave fairly on our gut instinct.It is an extremely powerful source of intelligence. Therefore, it can never be rationally explained. Gut instinct carries mysterious and clear-cut take on our desires, emotions, actions, and reactions. This is themost difficult stage and we need to practice this in our lives.
Have a news story, an interesting write-up or simply a suggestion? Write to us at
info@oneworldnews.in