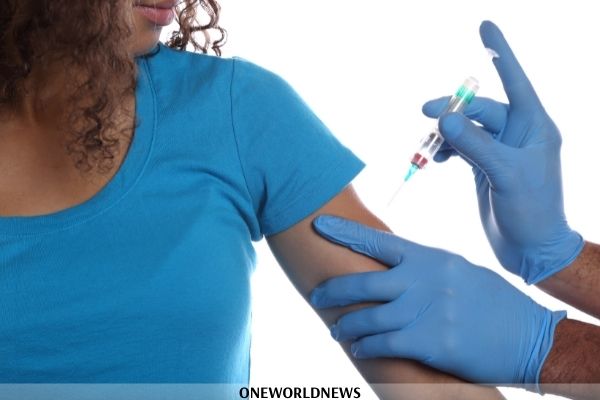 Things you need to know about Flu vaccine: Who all can take it?
---
A flu shot can make your life easier and can safeguard you from influenza or the flu that is not a simple cold. Every winter, the influenza virus creates havoc all across the country.  Notably, Flu is highly contagious and it can cause many hospitalizations. The flu vaccine is available every year to help people protect themselves from the flu.  But is it safe? What is the cost and are there any side effects? We have tried to answer your questions in this article.
What is flu vaccine or shot
The Center of Disease Control says that a flu shot protects against influenza and a lot of other diseases. They further added that amid the Covid-19 Pandemic, an additional flu illness will only add to the problem. As per CDC, the flu vaccine doesn't protect against COVID-19 but can keep other flu infections at bay, and can prevent the burden of diseases. While talking to a leading daily, Dr. Manish Mannan, HOD Paediatrics and neonatology said, " There could be an instance where a person might get COVID-19 and Influenza both. In that case, the flu shot will increase the survival chances."
Is the flu shot safe?
The flu shot or vaccine is safe and everyone 6 months and above can take the vaccine. However, there is a set of people who should not take this shot. But the efficacy of the shot varies from one season to another. Ideally, the flu shot is taken annually. Now, let us take a look at who all can't take this flu shot:
Children less than of 6 months
People who had a severe reaction to the flu vaccine or any of its ingredients
Those with egg or mercury allergies
According to a report published in American Journal, people who had received Influenza or flu vaccine were found to have 24 per cent lower odds of testing positive. But there were no significant differences observed for mortality rate or use of ICU. Many doctors and experts have advised that until COVID 19 vaccine becomes widely available, flu shots should be promoted to reduce the burden of diseases.
Read more: When Your Pet Is Your Life, Thoda Extra Toh Banta Hai
Cost of Flu shot and when is the best time to take it?
The price of flu shots in India is 1500 per shot. It should be taken annually.  The flu shot should be taken  2 weeks before the onset of the monsoon. Notably, it takes two weeks to generate immunity and do not impact your natural immunity. According to experts, a lot of us fall sick between September – February due to flu. It is advisable to take the shot two weeks before it. According to experts, the ideal time is to take the shot by the end of October. Flu shot or vaccine is inactivated virus and it is the quadrivalent vaccine that works on 4 types of strains, including H1N1, H3N2, two strains of influenza B. Apart from it, there is a nasal spray vaccine as well which cost around 800- 900. The nasal spray has been approved this year. But people already on Steroids, Pregnant women, someone who underwent an organ transplant should stay away from this.
You have to take it annually?
Yes, one has to take a flu shot every year for two reasons–
First, your body's response to influenza decreases over a period of time.
Secondly, the influenza virus keeps changing. That's why it is important to take your influenza vaccine every year.
Is the Flu Vaccine safe for Pregnant women?
Both CDC and American College of Obstetricians and Gynecologists recommend Pregnant women to take the Flu shot in any trimester of the pregnancy. Additionally, receiving the flu vaccine can protect the baby and during breastfeeding, the mother can pass on antibodies to the baby as well.
Are there any Side effects of the flu shot?
The side effects of the flu shot are just like the Covid-19 shot. It may include low-grade fever, muscles ache, soreness at the injection site. Every fall and winter, millions of people get the flu. The flu shot is another way to boost your immunity. The pandemic situation has only made the situation worse. In that case, it is recommended to take the flu vaccine, especially for children below 5 years and people above 50.
Want to keep Flu at bay? Follow COVID-19 protocols
Yes, the only thing you have to keep in mind are COVID-19 protocols. Like wearing a mask, using your handkerchief/ covering your mouth while sneezing, washing your hands regularly and avoiding crowded places.
Note: The piece for creating and spreading awareness on the Flu shots. Always seek medical advice before taking any vaccine. Your health matters!
Liked this post?


Register at One World News to never miss out on videos, celeb interviews, and best reads.