Vishal Bhardwaj hints at a collaboration with Shah Rukh Khan, hints at Khan's cameo in  Khufiya and expresses their long-standing desire to work together on a full-fledged film. Excitement ensues.
---
Renowned filmmaker Vishal Bhardwaj has ignited excitement among fans by dropping hints of a potential collaboration with superstar Shah Rukh Khan. In an interview with News18, Bhardwaj hints at Khan's cameo in his forthcoming Netflix project, Khufiya, but also hints at their shared anticipation for a new joint venture.
The dynamic between these two talents has been intriguing, as Bhardwaj shared, "At one point, we came very close to doing a film. It was announced, and we were set to shoot, but somehow it didn't materialize." This revelation adds a layer of intrigue to the possible cinematic gem that awaits audiences.
Read more:- Shah Rukh Khan's Jawan Soars to ₹860 Cr Worldwide, Targets Pathaan Records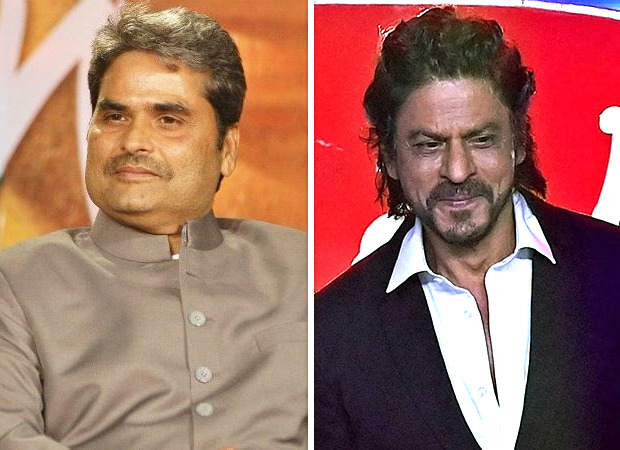 Expressing his eagerness to finally collaborate with Khan, Bhardwaj emphasized that it has been a long-standing desire. The lingering question, "When is it happening?" is now receiving a promising response. Bhardwaj revealed, "Now the time has come. He has already made an indirect cameo in 'Khufiya,' so a full-fledged film should happen this time. I have a feeling, and even Shah Rukh Khan has told me he has a similar feeling – we will be able to do something together this time."
This hint of Shah Rukh Khan's cameo in Khufiya adds an extra layer of anticipation to the Netflix film, raising curiosity about the nature of his role. Bhardwaj and Khan are both enthusiastic about the prospect of finally embarking on a collaborative cinematic journey, bringing their unique talents to the big screen.
Read more:- Jawan Box Office Collection: Shah Rukh Khan's Latest Release Smashes Records
While fans eagerly await the release of Khufiya and the mystery surrounding Shah Rukh Khan's character in the project, the news of their potential future collaboration undoubtedly keeps the anticipation alive for a creative masterpiece featuring these two stalwarts of the Indian film industry. The prospect of a Bhardwaj-Khan partnership is a tantalizing one, promising fresh and compelling storytelling in the world of cinema.
Like this post?
Register at One World News to never miss out on videos, celeb interviews, and best reads.