Delhi LG Calls for Urgent Action on Stubble Burning Crisis, Stresses Regional Cooperation to Tackle Pollution
During the 31st North Zonal Council meeting held in Amritsar, Delhi LG (Lieutenant Governor)VK Saxena addressed the critical issue of air pollution in the national capital, primarily caused by stubble burning in neighbouring states. This persistent concern has long plagued Delhi, particularly during the winter months when crop stubble burning exacerbates air quality problems.
Read more:-SC Stays NGT's Decision of Appointing Delhi LG as Yamuna Pollution Panel Head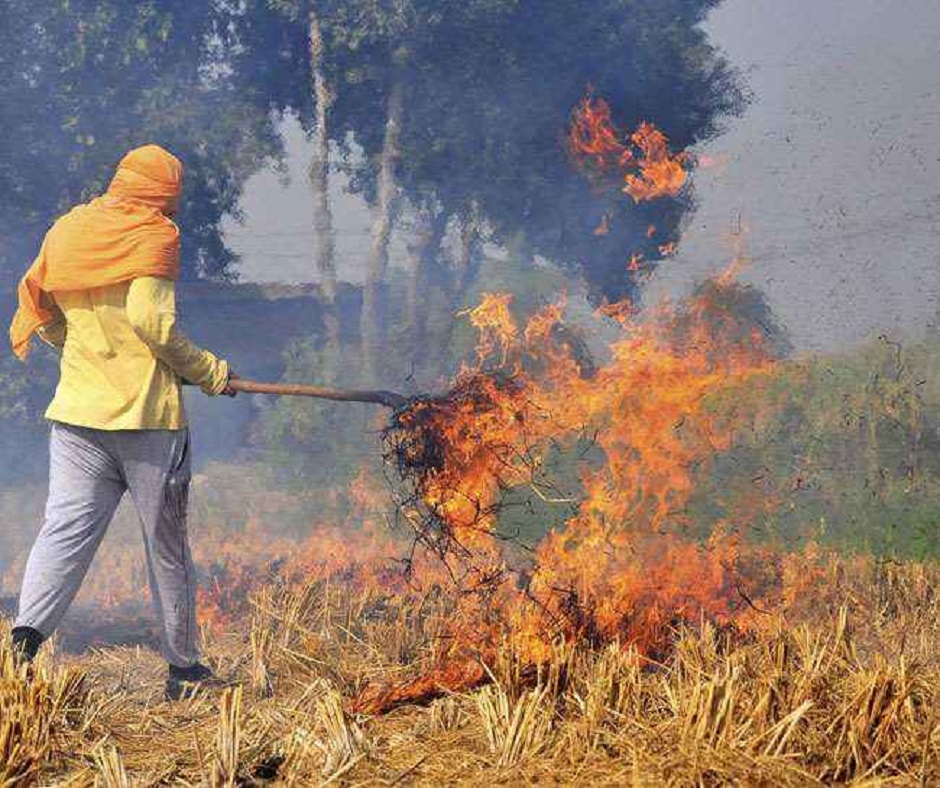 The meeting, chaired by Union Home Minister Amit Shah, primarily revolved around discussions on pollution, with a specific focus on the burning of crop stubble, known as "parali," which severely impacts Delhi's air quality.
Delhi Air Woes Persist
LG Saxena, representing Delhi at this inter-state forum, highlighted that despite prior discussions on this issue during the last zonal council meeting in Jaipur in 2022, it remained unaddressed, particularly on the part of Punjab. He emphasized that while states like Rajasthan, Haryana, and Uttar Pradesh had taken substantial steps to combat the problem, Delhi continued to suffer from "acute air pollution" due to the smoke originating from Punjab, despite his written communication to the Punjab Chief Minister on November 4, 2022.
Read more:–Kejriwal wants to reserve COVID-19 beds for Delhites. LG overrules citing Supreme Court verdict
Delhi's Anti-Pollution Efforts
Saxena detailed the various measures undertaken by Delhi to combat local sources of air pollution. These included comprehensive pavement covering and the introduction of greenery to minimize dust pollution, bans on construction activities, the use of water sprinklers, and the deployment of anti-smog guns during the peak of the problem in winter. He also highlighted the addition of 500 electric buses to the public transport system, with plans for further expansion. Additionally, he strongly urged neighbouring states to leverage technology to tackle air pollution at its source.
Furthermore, Saxena cited the preparatory work related to infrastructure upgrades, security measures, and beautification initiatives undertaken in Delhi for the recently held G20 Summit. He suggested that this template could serve as a model for other states and Union territories, emphasizing the potential for collaborative efforts to address shared challenges.
Yamuna Pollution Solutions
Shifting the focus to the issue of Yamuna River pollution, Saxena commended the effective measures taken to trap and divert water for treatment from TD-1 & TD-2 in Gurugram. These efforts have resulted in reduced pollution levels in the Najafgarh drain, consequently benefiting the Yamuna River in Delhi. He expressed gratitude to the Haryana Chief Minister for their proactive response to his letter on this matter and noted the valuable contributions of a team of officers who visited the LG Secretariat to help address the issue.
Liked this post?
Register at One World News to never miss out on videos, celeb interviews, and best reads.