Global Convention was organized by the Bullion Federation to promote concept of decrypting gold
---
The Bullion Federation organised a global convention to promote the concept of decrypting gold; mining to retailing. After a month of Goods and Services Tax roll out, the summit focused upon the ethical mining and production of the bullion industry around the world.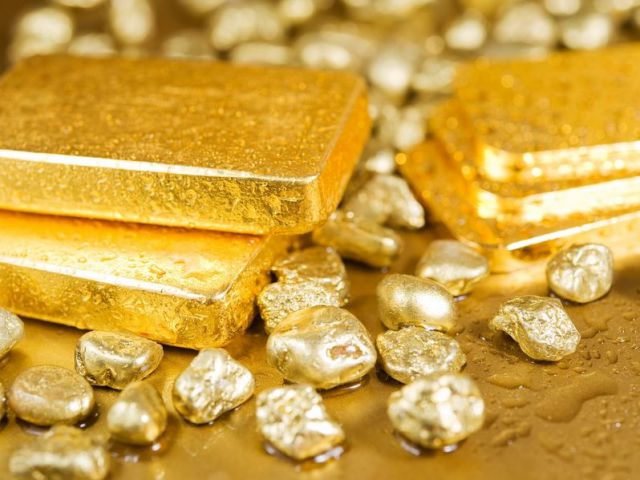 Related : Nail it this wedding season with Gold and White
The event addressed the issue of conflict mining which involves exploitation of children in this business across the globe. More than 100 international dignitaries attended the convention.
The chief guest of the convention Minister of State Finance Santosh Gangwar spoke about the GST benefits in the gold and silver industry. He said, "The country is now economically liberated which is going to boost the morale of businessmen in the country. GST will bring transparency in the bullion industry."
Tyler Gillard from the Organisation for Economic Co-operation and Development (OECD) spoke thoroughly about the threat of illegal mining. OECD works diligently to eradicate the curse of unethical mining. The organisation has issued guidance and framework to most of the member countries educating them about responsible trade in the field of production and supply chain. Its objective is to provide practical guidelines to ensure responsible operations and source of supply chain.
Rahul Gupta, Chairman, PP Jewellers and Diamond Pit Ltd emphasized the child labour exploitation in the mining. Being an ardent believer of OECD guidelines, Mr. Gupta spoke about the use of mercury in the extraction of gold. He appealed to the various trade associations and businessmen to work responsibly to remove such social threat for the mankind.
He further added, "Today illegal mining is being practised around the world and OECD is fighting against it. Traders are using the disturbed zone to promote the conflict mining and earn benefits out endangering the lives of many. They sell and purchase arms using the money and promote terrorism in the soil."
Related : Find out who offered golden crown worth Rs 3.5 Crore to Goddess Bhadrakali?
The Bullion Federation came into being to further the cause of trade and its members. It vows to take along the members in its journey of creating better environment for the trade and commits to stand in their hour of need. It is formed to create an ecosystem that will collaborate actively with the various government agencies, to maintain stable policy regime and transparency in the trade.
The convention was attended by Ram Shankar Katherine, Chairman, NCSC, Mr. Manoj Dwivedi, ,Joint Secretary Commerce Ministry, Mr. Manoj Kaushik, IPS- Additional Director FIU INDIA, Mr. Surendra Mehta, Secretary IBJA, Mr. Ashish Chauhan, CEO, BSE, Mr. Monish Bhalla, GST Consultant and other dignitaries. The convention later discussed the impact of GST across the value chain and introducing Block Chain technology to Indian gold supply chain.
Have a news story, an interesting write-up or simply a suggestion? Write to us at
info@oneworldnews.in