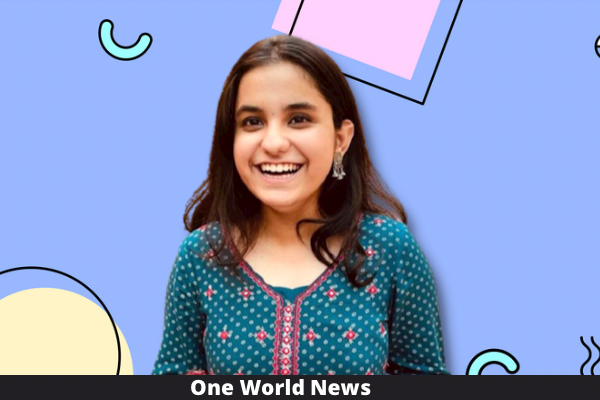 Want some motivation in life? Follow Vanika aka Cairaa on Instagram!
---
Highlights
·        Who is Vanika Sangtani?
·        Reels that will give you fresh perspective on life
·        Read more engaging stories on Home Page
Today, social media is full of content.  Be it motivating reels, fitness reels to even entertainment reels. A lot of people are today involved in content creation. To be honest, many amongst them create quite relatable content. It might sound easy but creating relatable and fresh content is not a child's play. Well, we all keep scrolling our instagram and watch a plethora of content everyday, right? But how many of them do we really share with others?
How many times after watching a particular reel do we hit the follow button and check other content on the page as well. It is rare, right? But then, there are pages that are loaded with refreshing content, one such page is of Vanika Sangtani.
If you haven't yet checked Vanika's account on Instagram, you just check right away!
Vanika Sangtani is the founder of Denied, an NGO focused on educating children from underprivileged backgrounds. She started her NGO at the mere age of 16.  She has worked with over 5000 kids, 25 NGOs, and also, helped in initiating 15 –led organizations. Vanika is an incredible storyteller. In conceptualizing a story, she always draws on her personal experiences, searching, perhaps for a deeper meaning behind incidents that we often take for granted.
Read More – 7 Feminine Traits That Make you Attractive! Just Remember it's not only for Women!
Here are her 10 reels that we found quite interesting and refreshing. It not only just changed our perspective but also made us realize that we are not alone.  Without any further delay, let us take a look at the reels that are relatable AF!
1.When you are scared of investing emotionally in others
https://www.instagram.com/p/CaH67FrKSMo/
There are people who are afraid of investing emotionally in others. In this reel, Vanika just gave words to all those people who are scared of getting hurt.
2. Because only Maa Matters
https://www.instagram.com/p/CaAM5uAKfsn/
After a point of time in life, the only opinion that matters to us is of our mother's. A lot of times, we end up fighting with her but deep down we all know she wants the best for us.
3.  All you need is – Self Acceptance
https://www.instagram.com/p/CZ7F53kh7np/
Because all you need is your own acceptance and nothing else. People will judge you and you can't change their perspective. We all know someone who never likes us no matter what we do. In that case, it's always good to accept things, the way they are.
Read More- 5 Super cool Instagram pages managed by Women that you must follow!
4. To start something new, You need to get rid of your past
https://www.instagram.com/p/CZ153O4hHmp/
A lot of times, we take our insecurities and baggage of our past relationship into our new relationship. We all need to understand that Kahi Pahunchne Ke Liye, Kahi se Nikalna Bhaut Jaroori hai. You might not want but you have to make peace with your past for the sake of your future.
5. Never ever stop trying
https://www.instagram.com/p/CZpEAoPBtRa/
As Vanika said we crave so much for perfection that we stop creating. It is important to keep trying and pursue our passion everyday.
6. Because Cooking is a Life Skill
Next time when someone tells you Ladki ho Khaana toh banaa ana chahiye, Kindly DM them this video. We as a society need to accept the fact that cooking is a life skill and it is not just a woman's responsibility.
7. Oh yes! We all grow as lover with time
https://www.instagram.com/p/CY1jbyWJ-3w/
Love has so many definitions and we can create our own. We think that we won't be able to love for the second time. But the truth is, we all fall in love again. We love people with all our heart – Yes a little differently.
8. This was so close to our heart!
https://www.instagram.com/p/CYwZAB4KE3O/
We all have options. We make choices as per our will. When it comes to love, it is important to stand for the person you love.
9. If someone didn't know how to love you that doesn't mean you don't deserve love
Love is a choice! Remember if someone didn't love you right that doesn't mean you are undeserving of love.
10.  If you truly love someone, make them a part of your life – Not your Life
https://www.instagram.com/p/CXfZRK3KGVI/
Last but not least, when you truly love someone, make them a part of your life, not your life.
Liked this post?
Register at One World News to never miss out on videos, celeb interviews, and best reads.