Hot Topics
The Best Out Of Rest; Good News Of The Week
Here is the weekly good news that will make your day
---
This week reeled in various disheartening and shocking stories. But still, One World News managed to dig out heart-warming, satisfying, and news-worthy good news of the week. From the milestones achieved by India to people who are making India proud every day, this is the one-stop destination for all the good news. Consume the best positive stories and tell us which one brought a smile to your face.
Here is the weekly good news that will make your day.
Kushinagar in UP gets an international airport
Tomorrow is a special day for our infrastructure and civil aviation sector. The Kushinagar International Airport will be inaugurated, with the inaugural flight landing from Colombo, whose passengers include a group of respected monks. This airport will benefit UP and Bihar. pic.twitter.com/ZPraanod1o

— Narendra Modi (@narendramodi) October 19, 2021
India's pilgrimage tourism and air connectivity received a major boost as prime minister Narendra Modi inaugurated Kushinagar international airport in Uttar Pradesh. Pm Modi said that this project is a tribute to the devotion of Buddhist society. This airport is built under the Udan scheme at an estimated cost of 260 crores. In the inaugural flight, many Buddhist monks and dignitaries travelled from Sri Lanka to India.
A big step for the LGBTQ+ community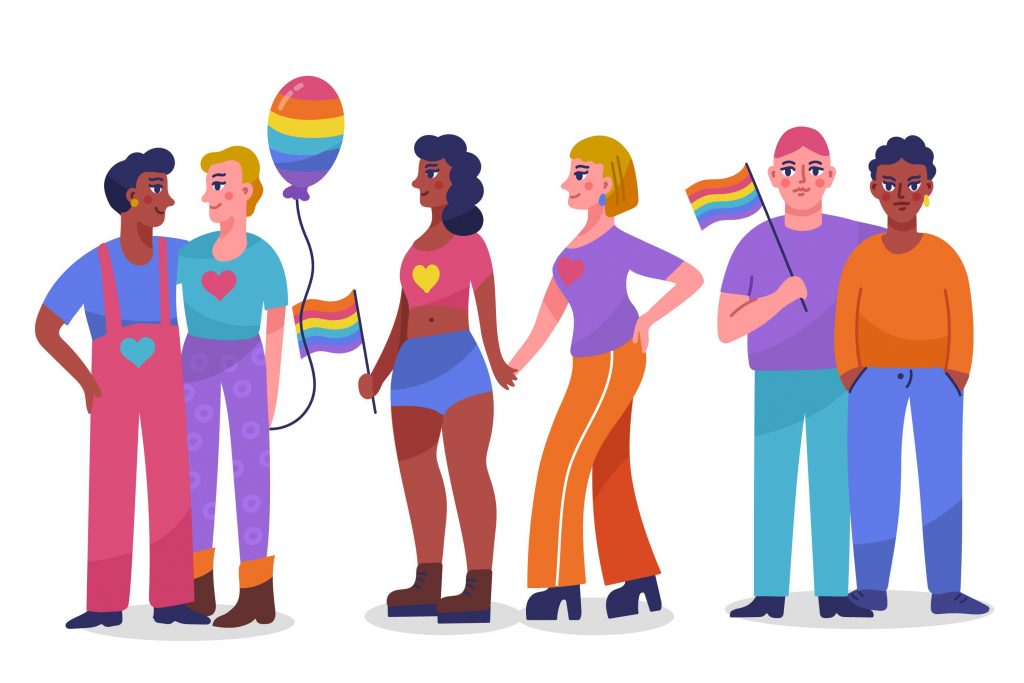 The NMC (National Medical Commission) has instructed several medical colleges to omit 'incorrect, derogatory and discriminatory' information regarding the LGBTQ community from their syllabus.
The medical body had also asked doctors to amend textbooks that contained wrong data about virginity, the LGBTQIA+ community, and homosexuals.
Justice Anand Venkatesan had mentioned in a judgment that medical courses in India reaffirmed queerphobia and discrimination against LGBTQIA+ communities and demanded necessary changes.
100 crore milestone for India
India has hit a milestone of giving 100 crore doses. India has administered more doses than any country in the world, apart from China. The milestone was achieved in 278 days, which means that, on average, 27 lakh doses were given every day through these ten months.
India has set an aim to fully vaccinate its entire adult population by the end of this year. This means an additional 90 crore doses have to be administered between now and December 31.
Indian Agri waste recycling project wins Prince William's Earth Shot Prize
Indian company Takachar won the Earthshot 'Clean our air' prize for creating a portable machine that turns the stubble into fertilizer.
One step further towards clean air & better earth environment. Congratulations! #takachar #EarthshotPrize pic.twitter.com/6UvC6fc5Fh

— India in Ireland (Embassy of India, Dublin) (@IndiainIreland) October 18, 2021
A Delhi-based entrepreneur's agricultural waste recycling project bagged Price William's Inaugural Earth Shot Prize, which is dubbed as "Eco Oscars".
Indian company Takachar got an award for the creation of cheap technology innovation that turns crop residues into sellable bio-products in the "clean our air" category. It was among 5 other worldwide winners of the prize.
Delhi metro to get an upgraded contactless ticketing system
The DMRC (Delhi Metro Rail Corporation) is expected to deploy an upgraded contactless ticketing system under a new system called near-field communication (NFC).
This move will help people in making payment for their journey through their debit and credit cards, near-field communication, QR code-based ticketing mobile phones, and paper QR tickets apart from the smart cards.
Indian football team wins SAFF championship 2021
Scripting history Indian football team clinched the SAFF Championship 2021 Title for the 8th time. India defeated Nepal 3-0 in the final.
Sunil Chhetri equalled Lionel Messi as he became the second-highest goal-scorer in international football among active players.
Indian Army team wins gold medal at Cambrian patrol exercise
#IndianArmy Team wins #Gold medal in exercise Cambrian Patrol organised at Brecon, Wales(UK) pic.twitter.com/2li8HiuScH

— DD News (@DDNewslive) October 16, 2021
A piece of good news comes from the Indian army as a team from 4/5 Gorkha Rifles (Frontier Force) which represented the Indian army at the prestigious Cambrian patrol exercise at Brecon, Wales, UK has received the Gold Medal.
The UK army organizes the Cambrian patrol exercise and is referred to as the Olympics of military patrolling among militaries in the world and the Indian army competed against 96 teams.
If you want to share any positive story of yours, let us know in the comment section and maybe you became the reason to smile for everybody.
Have a very happy Saturday!
Liked this post?


Register at One World News to never miss out on videos, celeb interviews, and best reads.