ENTERTAINMENT
7 Finest Teen Dramas Films that every teen should be watching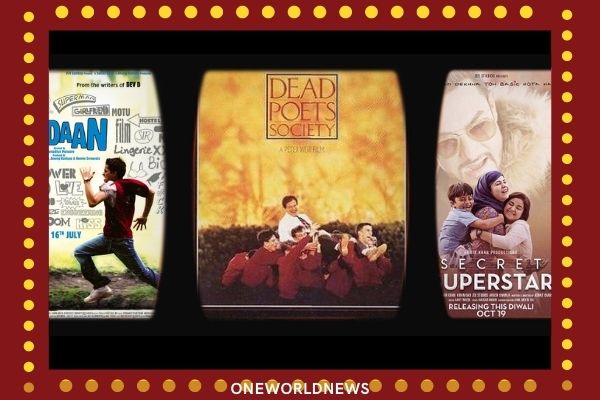 Teen Dramas are always fun to watch, here' are the finest of them
---
Well, the genre, 'Teen Drama' didn't truly take off until the early 1990s. Teen drama is a genre that is a cross between drama and comedy; and its common tropes include family issues, relationships, and resolves. All of this is included in adolescent drama but tailored to the lives of young characters and more appealing to a teen audience.
Here, the youthful teen or young protagonists navigate the ups and downs of their friendships and relationships while dealing with a variety of difficulties associated with puberty. It consists of teen gossips and interesting conversations. There are many cult teen dramas but here's the list of all the must-watch.
1. Perks of being a wallflower
There are so many films that make it to this list but we can't stop ourselves from picking Perks of Being a Wallflower first for this list. One of the finest teen dramas ever made, this film is the story of three teens, who have just entered high school.
Each of them has their stories, their pasts, and their unique behavioural characteristics. Where Charlie is an introvert, he ends up being with two extrovert friends who welcomed him as the wallflower in their group. They party, play, fight, gossip, and share their feelings with each other and that's how teenagers are.
2. Udaan

Udaan, a film directed by Vikramaditya Motwane and it's certainly the sharpest to hit the struggles of teenagers. Rohan comes home after being expelled from school to a stern father and an unknowing half-brother. Despite his desire to write, he is compelled to work in his father's factory. In Rohan, childhood trauma is seen. How his father is not acknowledging his wants and needs, shows how lack of space for understanding makes it difficult for children in opening up about their problems.
3. Chichoree

Chichoree, a film that shows the value of life using the teenage experiences of two generations. Anirudh, a middle-aged man and a father is made to recall his college days with his pals, who were labelled as losers, after a sad occurrence. His reminiscence is for his son, who has failed an examination and feels like a loser. This film teaches the value of life with the famous dialogue, "The most important thing in life is life itself."
Read More: Kirron Kher: Meet the loveliest mother of Bollywood
4. Dead Poets Society

"Oh Captain, My Captain" If every student could get a teacher like John Keating, schooling will be much easier for them. This film is based in a school which has strict rules and regulations. In this school, there is no space for emotions and pursuits like art and music. And in this space, a teacher, John Keating comes and changes everything for the children, forever.
5. Secret Superstar

A feminist, teen drama film. Insia, a talented young woman, aspires to be a singer but is opposed by her father. Undaunted, she continues to pursue her love by uploading her music on the Internet anonymously. This girl then fights all odds, makes her mother fight her abusive husband, and fulfils her dream.
6. 3 Idiots

No film can match the craze that the country has for 3 Idiots. This story is about three students, who have got the admission to the best engineering college in the country. But when it comes to holistic knowledge, their students are perhaps not matching the mark. This film emphasizes more on the value of knowledge than of grades in an absolutely quirky manner.
7. Tribhanga

A film that revolves around three generations, Tribhanga can be seen as a feminist film, and a teen drama as well. The film is about Masha's relationship with her mother which navigates over the course of the film.
Have a news story, an interesting write-up or simply a suggestion? Write to us at info@oneworldnews.com