Google launched Allo
Google rolls out Allo, the new messaging app:- Finally after a long wait Google today unveiled it's much anticipated new messaging app, Google Allo. Interestingly, Allo is the part of communication platform made in conjunction with Google Duo. Duo was launched by the company some time back.
Difference between Allo and Duo
Duo was primarily for the videos but Allo will allow you to send stickers, messages, stickers and audios, basically it will focus more on the text communication.
Allo
How to get started?
You can start using Alloy by simply going to the play store and installing it on the Android Phone. When you will launch it for the first time, it will ask for your phone number for the verification similar to how things work on Google duo. Once your mobile number will get verified, the app will ask you to put your profile picture and name.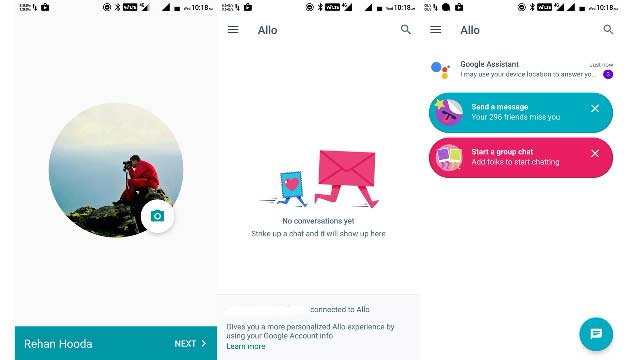 Main screen of Allo
Allo will allow you to send 20 pictures at a time from the ten limited on whatsapp. It will look similar to what hangouts look like (But without all the features in hangouts). You will also observe a small change in the notification area; the app shows smart response as a quick reply to the contacts who message you.
Brownie Points
It has a Google assistant and that's why you will get entirely different chat experience because you will be able to summon Google Assistant in your personal chat and can ask questions, play games or for the movie experience. And this will give you the entirely different experience.
Representative Image
Incognito Feature
It is a feature of auto- destruct of messages just like snapchat in which messages expire after a fixed amount of time depending on settings. One can also turn Google Allo into an almost functioning snapchat, the only thing you would not be able to check will be that who all have seen your story.
So what are you waiting for? Just go and download this super cool messaging app right now.
Have a news story, an interesting write-up or simply a suggestion? Write to us at
info@oneworldnews.in