"Indian Spinner Yuzvendra Chahal Opens Up on T20I Omission with Thought-Provoking Message"
In a surprising turn of events, Yuzvendra Chahal, one of India's premier spinners, finds himself on the sidelines for the upcoming T20I series against Australia. The leg-spinner, known for his wily variations and knack for picking up crucial wickets, took to social media to express his thoughts on the unexpected omission. Chahal's cryptic post has set the cricketing community abuzz with speculation about the reasons behind his exclusion. While the Board of Control for Cricket in India (BCCI) is yet to provide an official statement, Chahal's message hints at a mix of disappointment and determination. I've faced bigger challenges in life, and this is just a bump in the road. Keep the faith, stay positive, and keep working hard. Opportunities may knock when you least expect them," reads Chahal's enigmatic post. Fans and cricket analysts are dissecting every word, trying to decipher the spinner's state of mind. Is it a message to the selectors, a motivational mantra, or a glimpse into the challenges he's currently navigating?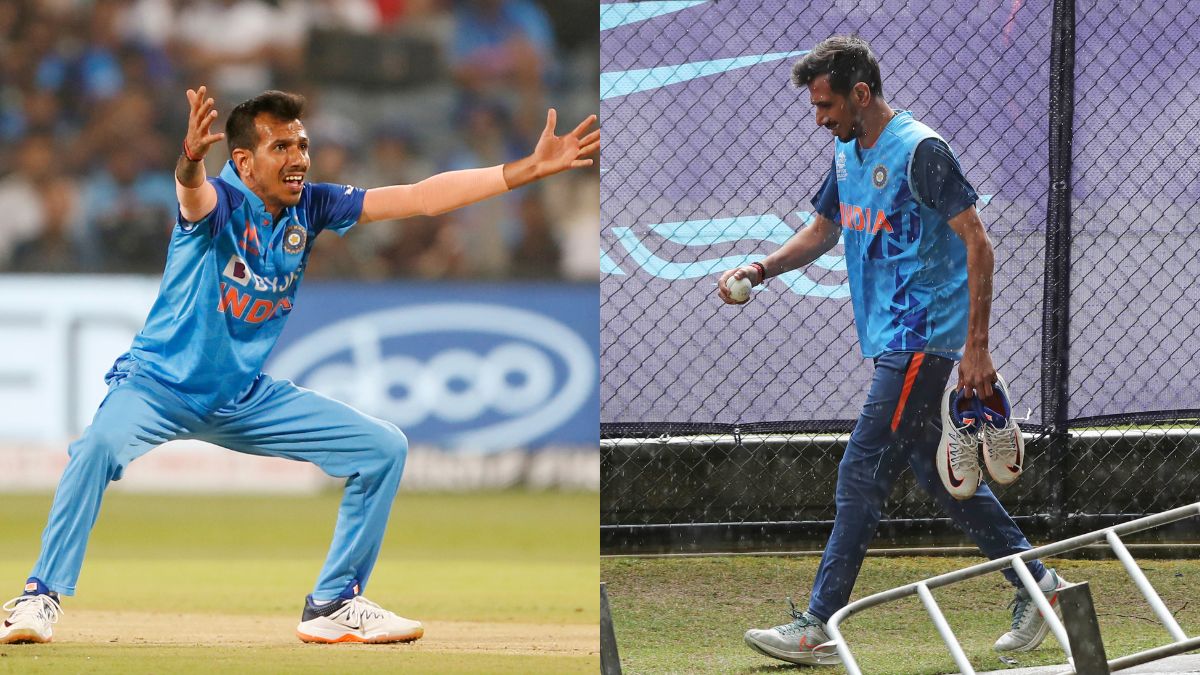 Read more:- Bollywood Stars Applaud Team India Despite World Cup 2023 Final Loss to Australia
Chahal's omission comes at a time when India is fine-tuning its T20I squad for crucial encounters, making the decision all the more perplexing. With the T20 World Cup looming on the horizon, every player is eager to cement their place in the side. Chahal's absence raises questions not only about the team dynamics but also about the selectors' vision for the upcoming tournaments. The leg-spinner has been a key player for India in white-ball cricket, consistently delivering breakthroughs with his deceptive spin. His absence in the T20I squad prompts speculation about the team management's tactical choices and preferences.
Read more:-Narendra Modi Stadium Pitch Report: High-Scoring Showdown Anticipated in IND vs AUS Final"
As fans await an official statement from the BCCI, Chahal's post serves as a window into the mental resilience required in professional sports. The cricketing fraternity is no stranger to players overcoming setbacks and emerging stronger, and Chahal's cryptic message suggests he is ready for the challenge. The social media post has sparked a wave of support from fans and fellow cricketers, highlighting the camaraderie and solidarity within the cricketing community. It remains to be seen how Chahal responds to this setback and whether he uses it as fuel to make a strong comeback.
In the ever-evolving world of cricket, selection decisions are often scrutinized, debated, and dissected. Chahal's case is no different, and as the T20I series unfolds, all eyes will be on how the Indian team performs and how the spinner himself navigates this unexpected twist in his cricketing journey.
Like this post?
Register at One World News to never miss out on videos, celeb interviews, and best reads.