A journey from nothing to Heroic stardom as an Inspirational  Indian wicket-keeper Rishabh Pant 
As the cricketing world celebrates another year in the life of Rishabh Pant, one can't help but reflect on the incredible journey of this young and dynamic cricketer. Born on October 4th, 1997, in Roorkee, Uttarakhand, Pant has swiftly risen to become one of India's most promising talents. Today, on his birthday, we celebrate not only his accomplishments but also the inspiration he provides to aspiring cricketers worldwide.

The Early Years:
Rishabh Pant's journey in cricket began at a young age, showcasing his passion and talent for the game. Raised in a family of cricketers, his father was a club cricketer, and his mother was a state-level Table Tennis player. This sporting background fostered Pant's love for cricket and set the stage for his remarkable journey.
Breaking Records:
Pant first grabbed headlines when he scored a blistering 308 runs in a single innings for Delhi in the 2016-17 Ranji Trophy, becoming the second-youngest triple-centurion in the history of first-class cricket in India. This remarkable feat catapulted him into the national consciousness, and he was soon knocking on the doors of the Indian cricket team.
International Debut:
Pant made his international debut for India in a T20I against England in 2017. His attacking batting style, combined with fearless stroke play, made him an instant favorite among fans. But it was his Test debut against England in 2018 that truly showcased his talent. He announced himself on the global stage by becoming the first Indian wicketkeeper to score a century in England.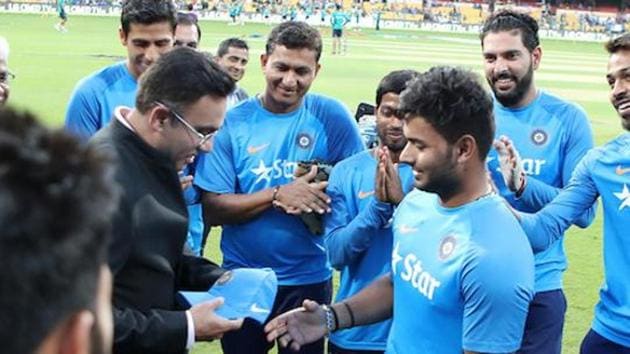 Read more: https://www.oneworldnews.com/sports/ashwin-shifts-gears-as-he-prepares-to-spin-into-world-cup-mode/
Taking on Responsibility:
Pant's journey was not without its challenges. He faced criticism for his wicketkeeping skills early in his career. However, he responded to his detractors with determination and hard work. He worked tirelessly on his glovework and became a reliable wicketkeeper for India in all formats of the game.

Inspirational Comebacks:
Pant's journey has also been marked by remarkable comebacks. After being dropped from the limited-overs squad, he fought his way back with impressive performances in domestic cricket. His resilience and ability to bounce back serve as an inspiration for any athlete facing setbacks in their career.
The Australia Series Hero:
Perhaps the most iconic moment of Pant's career came during India's tour of Australia in 2020-21. Pant's audacious and match-winning 89* at the Gabba will forever be etched in cricketing history. His fearless approach in the face of adversity helped India achieve an improbable victory and retain the Border-Gavaskar Trophy.

Setting New Standards:
Rishabh Pant's style of play, unbridled enthusiasm, and ability to perform under pressure have not only endeared him to fans but also set new standards for wicketkeeper-batsmen in the modern era. He has showcased that it's possible to balance aggressive batting with responsible wicketkeeping at the highest level.

Off the Field:
Beyond his on-field heroics, Pant has also shown his commitment to social causes. He donated his match fees to aid COVID-19 relief efforts and has been actively involved in various charitable initiatives.
Conclusion:
On Rishabh Pant's birthday, we celebrate not just the cricketer but the inspiring journey he represents. From a small town in Uttarakhand to the world stage, Pant's story is a testament to talent, hard work, and the indomitable spirit of youth. As he continues to evolve as a cricketer and a person, there is no doubt that he will inspire generations of aspiring cricketers to dream big and work hard to achieve their goals. Happy Birthday, Rishabh Pant! May your journey continue to be as exciting as your cricket.
Read more: https://www.oneworldnews.com/sports/shooting-stars-shine-at-asian-games-bopanna-bhosale-advance-to-mixed-doubles-final-lakshyas-journey-ends/
Like this post?
Register at One World News to never miss out on videos, celeb interviews, and best reads.