Check out these 4 Timepieces that will add on to your status symbol
---
Highlights
Watch Prices are no longer a concern with these 4 timepieces
Check out the budget friendly list
Undoubtedly, we live in technologically advanced age. However, even though we can't fathom
life without regular tech-oriented devices, there is still no reason to abandon a mechanical
watch that is both practical and effective. Yes, we are talking about wristwatches. And not just
any watches — but the best watches that won't drain your bank account! These items are
beautiful ways to convey whom we are while also being elegant status symbols.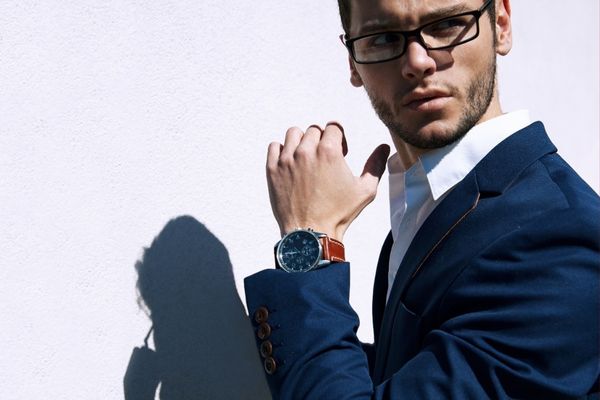 Watches can be handed down from generation to generation as heirlooms. If you want to concentrate on the details, you can choose from the most exceptional watches for women and the best luxury watch brands. Here are some incredible budget watch plans with a lucrative watch price. Check them out now – 
The Infinity Display Watch
To put it simply, one may state that the combination of the stainless steel dial and leather strap is timeless. This timepiece boasts of a buckle lock mechanism, chronograph function and quartz movement. The blue-coloured dial with the blue-coloured leather strap is nothing short of elegance and brings forth your most outstanding qualities. This blue-dial chronograph watch is an excellent example of a formal, robust, and elegant timepiece. It unmistakably appears to be in the same category as other branded watches. So, now you know what to check up on if you find yourselves worrying about watch price.
The World Time Watch
This outstanding timepiece has a green circular dial made of stainless steel and a brown leather band, and we all know that when green and brown are combined, the result is a classic look. That would also undoubtedly drastically improve your appearance if worn with formal clothing. It is impossible to state that this does not appear to be a member of the family of branded timepieces. The watch price looks rather expensive, but it won't hurt your pocket if you have the spirit of a fine watch piece collector. Further, it displays the world's time and the date and gives a stunning appearance with the buckle-locking mechanism.
The Purple Flavour
This purple acetate watch has a professional, ultrasophisticated appearance and is elegant and formal. It is one of those designs that have a very simple outlay but appears much more expensive than it is. We know that purple is a timeless colour that goes with almost everything. You can improve your appearance by buying this particular working watch without worrying about the watch price! It also goes exceptionally well with a variety of outfits. The band and the dial are golden and purple, respectively, and the strap incorporates a push button clasp-locking system. Additional features like 5 ATM water protection, mineral glass in the dial, stainless-steel body, etc., are also included for long-term usage without deterioration.
The Avante Garde 
This is yet another minimalistic piece that never fails to stand out. Many would argue that this is a fundamental and familiar design, but the combination of silver dial with a brown leather strap has stood the test for years. It is a quintessential piece that all watch lovers add to their collections. They go best with casual and semi-formal looks. This piece indeed looks like it belongs to the branded watches segment, but you can add this one to your kitty without costing a bomb because the watch price is just that reasonable and affordable. It comes with a buckle locking mechanism and the durability of this piece also looks very promising.
Budget-friendly branded timepieces are at their height of popularity now because of the fantastic watch price. Never have so many high-end, reliable watches been available at such a discount. So, whether you are looking for a workplace watch at a strict price or need a rock-studded piece that will not break the bank, there is always a fashionable, surprisingly reasonable wristwatch with your name on it. It is good to know that you have choices! If you are looking for a quality timepiece, you realize where to go because Titan, Fastrack and Sonata are among the most dependable brands.
Liked this post?
Register at One World News to never miss out on videos, celeb interviews, and best reads