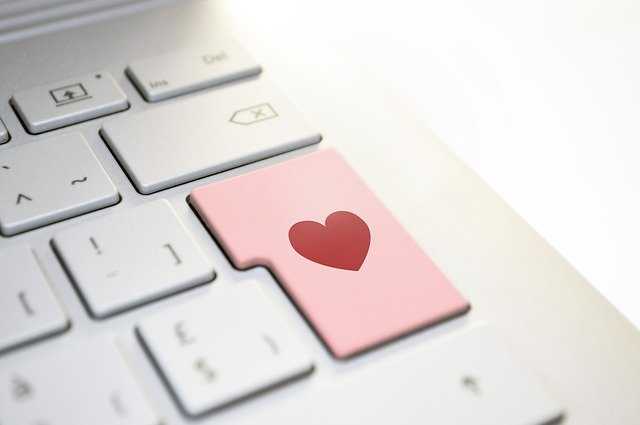 An 'appy' affair to find soulmate and transform tradition using technology.
---
India is a country that truly follows a culture of arranged marriages, and this is no secret. Moreover, our country has more than 1500 matrimony websites according to The New York Times. Yes, you read it right. I bet there are not more than a 500 platform for job hunt and this proves that Matrimony or Dating apps have made searching for love easier than looking for a job.
Earlier, it was arranged marriage, which remained a part of an Indian culture where parents were the main decision-makers as they would fix marriages based on caste, gotra, religion, family background, education, and of course how rich a guy or a girl is. But now, it is not the same anymore and now it is the millennials/youngsters who make their own decisions.
Matrimonial sites are majorly used by the parents who are looking for a suitable match for their children and it helps them to find a match within their community, with the parameters which include caste, class, occupation and even monthly earnings.
Whereas, Online Dating apps/ Matchmaking apps and social media platforms work as a personal introductory system where people can search and connect with each other using the internet and phone to arrange a date, usually with the sole purpose of having a private, romantic, or sexual relationship.
Here are the real reason behind why the majority of the young generation is moving towards online dating apps:  
1. To find true love: Often it has been observed that youngsters are not open to arrange marriages as the thought of spending the rest of the life with someone they have never met before make them feel a little uncomfortable.  So, in search of finding their true love, they make friends on social media platforms like Facebook, as making new friends on different platforms is exciting for many.
"I lost the confidence when I was rejected constantly on a matrimony website because of my dark complexion until I found someone on Bumble who accepted me the way I am. Perhaps, using online dating is not good and is not well appreciated in our culture because of obvious reasons but it worked out pretty well for me" – Enaya, Chennai
2. Multiple Hook-ups: The majority of youngsters are looking for sexual favours in the easiest way possible and if there's one thing that social media or dating apps made it very easy then it is sex. Online dating apps are popular particularly among youngsters and such platforms are considered as a game-changer in the dating world, where having a sexual relationship is just a right swipe away on a phone screen. Simply put, people who have downloaded Tinder on their phones wants a casual romantic relationship.
"The trend of online dating is increasing as you get to experience a lot about relationships. But also, there are many men you meet during online dating who are only interested in flirting or sex but not marriage. If you're really comfortable then only you should go further and be very careful because it is not as fascinating as it looks and finding love on social media is hard, however, finding sex is too damn easy", – Riya, Mumbai
Read more: Decoding signals and attracting the right man
3. No-strings-attached: Tinder dates are fascinating for many perhaps that why India recorded 7.5 million swipes per day in the year 2016, and the highest average number of text messages exchanged per match in the world. For anyone who wants to get laid, one-night-stands, or many-night stands, Tinder is the ideal place to browse potential partners because on such platforms, both the parties are aware of what the other person is looking for which is obviously not possible in Matrimonial sites.
"There are no regrets when you get involved with someone you met on Tinder and you just leave them after sex. I was 21 when I first went on a date and all I was looking for some fun and so was she. We fooled around with each other for a week and then just stopped talking. I guess that is what happens on online dating and it was ok for both of us since we weren't attached emotionally to each other". – Vishal, Delhi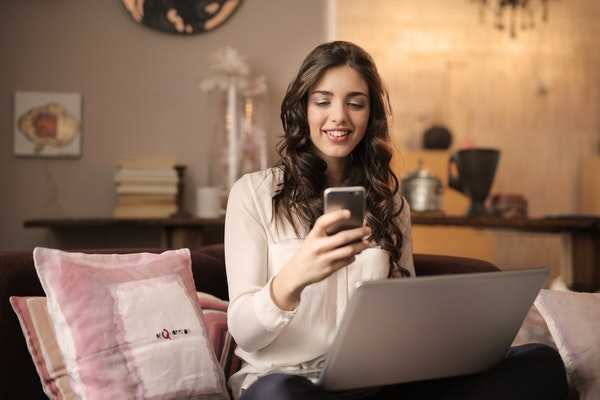 4. Experimenting extra-marital: Gleeden, which is an extra-marital dating app and website revealed that 7 out of 10 women have cheated on their spouses. In fact, there was a 70 per cent increase in the subscriptions during coronavirus lockdown. India's most unfaithful men/women live in the big metro cities where Bengaluru, Mumbai, and Kolkata are the top three.  The data also revealed that 5 out of 12 women confessed that have been flirting with strangers and about more than 30% of women have already had an affair with one of their acquaintance.
5. Sexual orientation: When it comes to online dating, there are clearly, various advantages like many people may don't know that Tinder has a gay version in the name of Grindr, an online dating and networking application geared towards gay, bisexuals, trans, along with queer people to have a decent number of sexual encounters.
"People who aren't straight can try Grindr online dating app designed to track bisexuals and gays. The app helped me to have a physical relationship with many guys, which also later transformed into a long-lasting friendship. Using this app is like an addiction obviously but sometimes you experience many violent and toxic behaviour by some people" – Anonymous (Identity not revealed on request)
The trend of Matrimonial sites is fading as the majority of people prefer to get on to dating apps to find their true love or to at least experience and fulfil their fantasies. Various online dating platforms/applications like Tinder, Bumble, OkCupid, Hinge among others are rapidly becoming a part of the millennial culture in this nation.  However, for some people, traditional matrimonial platforms still remain their preferred choice when it comes to marriage.
Have a news story, an interesting write-up or simply a suggestion? Write to us at info@oneworldnews.com