Is online shopping better than offline shopping?
---
Diwali is coming so is the shopping season. With the onset of the festival season in our country, different online platforms have launched many sales in the month of October. In October, with the Big Billion Day sale on Flipkart to the Great Indian Sale on Amazon, no platform missed the opportunity to get extra sales during the festive season.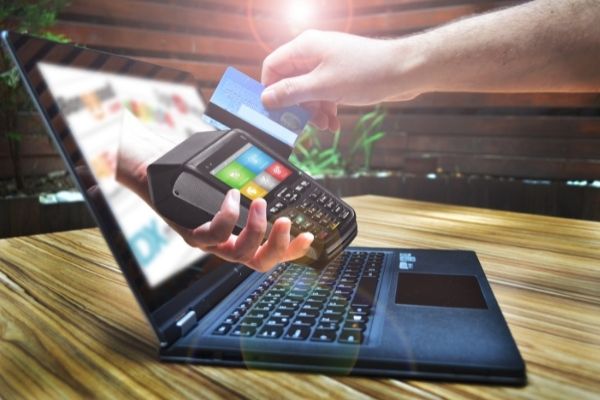 But this is not the last sale that we will see in the year 2021. There are many opportunities for more sales especially Diwali next month. Then again next year,  there is Republic day and Valentine's day sale and Holi sale and the list goes on and on. And not only online shopping, this is true for offline shopping as well. The offline stores do not miss any opportunity to get some extra sales during this festive season.
But the main question arises when we think about which mode of shopping is better. Despite being a 'thing' for only a few years, many people prefer offline shopping over online shopping but there are some who believe that online shopping is the best and nothing can beat it. There are many reasons and arguments for both of them and against both of them. Let's see a few comparisons between the two:
Choices-
There is no denying that online shopping does give the customer a lot more choices than offline shopping does. This is so because the offline stores have a limited space while the online stores have access to unlimited space where they can showcase their products freely and without any hassle. It may be said that during offline shopping the customer can touch and see very minute details of a product which is not possible in online shopping.
Return/replace-
The thing with offline shopping is that one can immediately return or replace the products they buy. And although online shopping does provide an option for return or refund it seems a bit complicated, all with them taking 3-5 business days for a refund. Another con for online shopping is that many people are duped, so people are also a bit hesitant towards the whole system.
Expensive-
A con for offline stores, they do not accept online coupons. They only deal with MRP. While online stores offer various methods of payment, they also offer the same products from different brands at different prices. This is an advantage for online customers and in addition to that, they can also apply various discount coupons while shopping. They get rewards on top of various discounts.
Shopping time:
Another advantage of online shopping is that you can shop 24/7. The offline stores offer shopping time for Limited as but this is not the case for online shopping. The offline customers need to take into account what time they want to go shopping but this is difficult for people who are busy working or cannot go outside. People like them rely on online shopping where they have things available to them all day long and can get it delivered at any time they want.
Quality issue:
An advantage of offline shopping is that the customer can touch and feel and see clearly what products there are fine while this is not the case for online shopping. Online shopping portals only offer a limited number of photos for the product selling. This causes a lot of confusion and often this is the reason why people do not like buying things like clothing online. The confusion of the sizes of the material of the quality is a lot to handle for some people which makes them not go for online shopping.
These are the things that we feel are an advantage or a disadvantage to online and offline shopping. Comment down below the mode of shopping you find better!!
Liked this post?


Register at One World News to never miss out on videos, celeb interviews, and best reads.