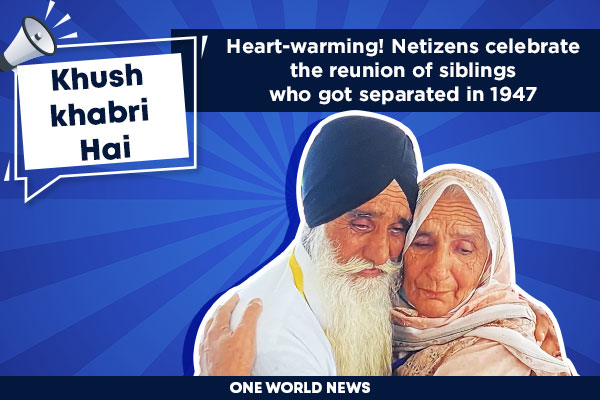 From our good news section, here are the 6 Khush Khabri of the week you should not miss.
---
Highlights:
Nikhat Zareen wins gold at the women's World Boxing championships
World's longest ropeway to connect Kedarnath
Jammu & Kashmir to hold its first-ever film festival
Scroll for more..
While India at Cannes sets hopes high to divert foreign investment in the Indian film Market, the sports troops are also not so far. Nikhat Zareen trends all day for the knock-out punch. From our good news section, here are the 6 Khush Khabri of the week you should not miss.
Khush Khabri: Nikhat Zareen wins gold at women's World Boxing championships
Bringing immense joy to India, Nikkat Zareen clinched the gold medal in the 52 kg category at the Women's World Championship at the 12th edition of the IBA Women's World Boxing Championships in Istanbul.
She defeated Thailand's Jutamas Jitpong 5-0. This achievement made her the fifth Indian women boxer to do so after Mary Kom, Sarita Devi, Jenny RL, and Lekha KC.
Read more- Cannes Film Festival 2022: Looks from the Cannes that we can't forget!
Good news: India unveils sops for shooting foreign films in India
Film production in India may see massive growth as India is set to launch an incentive scheme to encourage the same. Information & Broadcasting Minister Anurag Thakur announced at the Cannes Film Market – 'Marche du Film.'
Read More- Cannes 2022: Deepika Padukone dropped pics, Netizens said 'Fire your make up Artist'
As per the incentive scheme, the Indian co-producer of an international film project can get cash reimbursement of up to 30% of qualifying expenditure in India or up to 2.6 lakh dollars (₹ two crores). This move is expected to bring investment from foreign filmmakers and promote India as a filming destination.
Khush Khabri: India wins its first-ever Thomas Cup
Scripting history, Indian Men's badminton won their maiden Thomas Cup and brought immense joy to their motherland. India defeated 14-time champions Indonesia 3-0 in the team championship final in Bangkok, Thailand.
With this feat, India became the 6th nation after China, Indonesia, Japan, Denmark, and Malaysia to clinch the Thomas Cup Title.
Good news: Jammu & Kashmir to hold its first-ever film festival
Jammu and Kashmir's first-ever National Film Festival is scheduled at Srinagar from 15th to 20th June 2022.
The festival will have over 40+ awards. Jammu and Kashmir Film Development (JKFDC) has joined hands with the National Film Development Corporation (NFDC) to organize this event. In this project, film, music, and the creative ecosystem of Jammu and Kashmir will be displayed.
Khush Khabri: World's longest ropeway to connect Kedarnath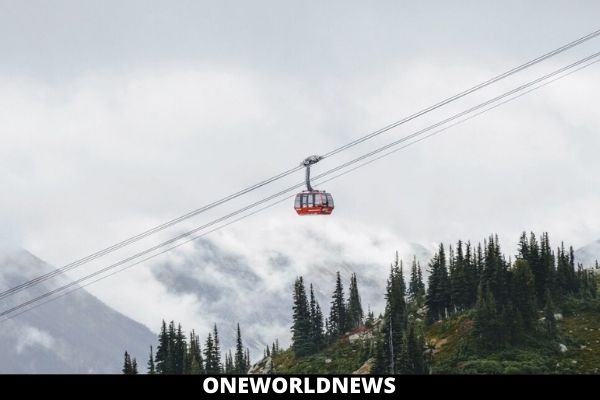 Giving a significant boost to connectivity, Ropeway across Uttarakhand and popular pilgrimage site Kedarnath temple are coming up. The 13 km long Sonprayag to Gaurikund to Kedarnath ropeway project will be built at ₹985 crores.
This is the longest ropeway globally and will be situated at an altitude of 11500 feet above sea level. This step is expected to bring down travel time. People will be able to travel from Sonprayag to Kedarnath in just 60 minutes.
Good news: Heart-warming! Netizens celebrate the reunion of siblings who got separated in 1947
One of the biggest advantages of Kartarpur Corridor has been that long separated siblings from 1947 have been able to meet each other.
Just watched a video of a Indian brother and his Pakistani sister meeting in Kartarpur.
Makes the eyes well up. pic.twitter.com/AY4ZAUQ2yG

— Man Aman Singh Chhina (@manaman_chhina) May 16, 2022
Since the Kartarpur corridor opened, it has been a gateway of reunions for numerous families and foes who separated during the India-Pakistan partition in 1947. Recently another heartfelt story garnered much attention online.
The siblings, who were separated during the partition, have finally been reunited for the first time in over 70 years, according to a post on Twitter by Chandigarh-based journalist Man Aman Singh Chhina. The brother is an Indian Sikh, while the sister is a Pakistani Muslim. Through the Kartarpur corridor, long-separated siblings were finally reunited.
Have a wonderful weekend!
Liked this post?
Register at One World News to never miss out on videos, celeb interviews, and best reads.