How child malnutrition is the biggest threat to the nation's children?
---
National Nutrition Week is celebrated every year from 1st September to 7th September. The purpose behind celebrating this week is that people should be aware of their health and food. People understand the importance of a healthy body and adopt a healthy lifestyle. Nutrition is a basic necessity to lead a healthy life. India has been struggling with Child malnutrition for many years. Child malnutrition is a chronic problem and a longstanding challenge for the public administration of India.
According to The Global Hunger Index (2020) report which is calculated on the basis of total undernourishment of the population, child stunting, wasting and child mortality which places India at the 94th spot among 107 countries.
In the latest NFHS-5 data for 2019-20 and it's been found that under-nutrition among children had worsened in the last few years–over a quarter of children were stunted in the 18 of 22 states and Union territories surveyed in the first phase.
What is the situation of Child malnutrition in India?
According to UNICEF and the World Health Organization, there are three main symptoms of malnutrition-
1. Stunting – If the height of a child is less in proportion to his age, then it is called stunting.
2. Wasting – If the weight of a child is less in proportion to his height, then it is said to be weak.
3. Underweight – Children who weigh less in proportion to their age are called 'underweight'.
Read More: Attention Economy: Your Attention is a Resource For Digital Platform's Economy
How malnutrition is impacting India's children?
In a country with a young working population, problems like malnutrition are hindering efforts to become an economic superpower.
This problem is often found in children in developing countries due to lack of nutrition and care and diseases. The crisis of child malnutrition in India has often been attributed to historical antecedents such as poverty, inequality, and food shortage. How can we overcome the crisis of malnutrition in India?
What are the causes of malnutrition in India?
Nutritional deficiency and diseases are the main causes of malnutrition. Due to illiteracy and poverty, there is a lack of essential nutrients in the diet of Indians, due to which many types of diseases like anemia, goitre, and bones of children become weak, etc. Family food insecurity and lack of awareness, and gender inequality are also major causes of Child malnutrition. Due to the low social status of the Indian woman, the quantity and quality of her food varies much more than that of the man. Girls getting married early and becoming mothers early. Unavailability of clean drinking water and filth is also a major cause of Child malnutrition.
What is the solution to end malnutrition in India?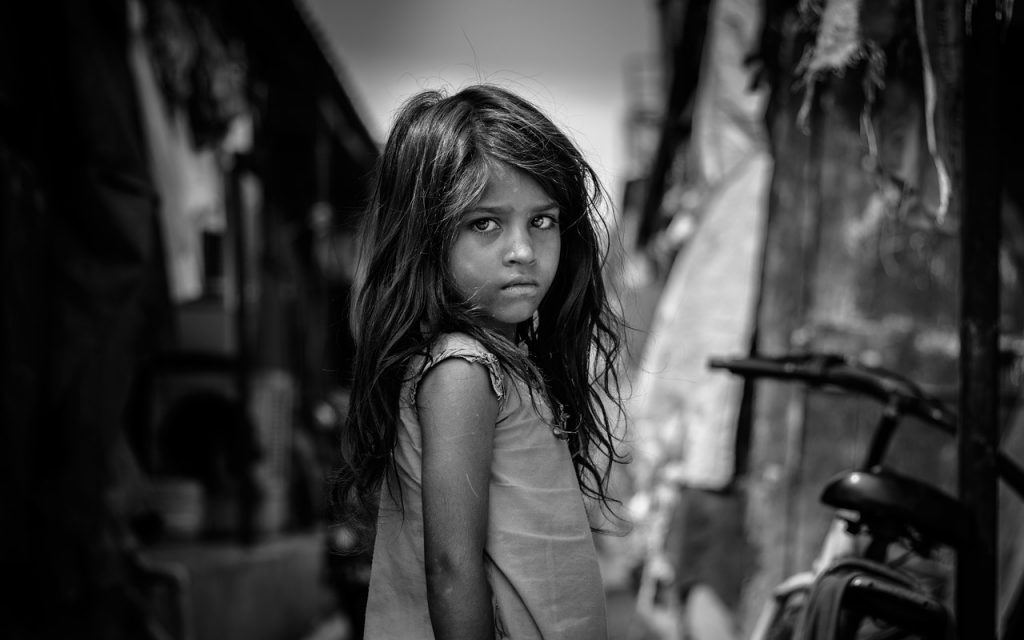 1. A modified form of food subsidies may also provide better nutrition. Going a step further in this, the government has to provide essential nutrients and vitamins to every child.
2. Schemes related to agriculture life insurance scheme, soil testing, quality seeds and loans for farmers at low interest, and irrigation for crops destroyed by climate change are being run; So that the adequacy of food grains can be ensured in the country.
3. In order to improve healthcare, new health centers are being set up and generic medicines are being promoted. Affordable availability of essential medicines and vitamins for the nutrition of children should be ensured at health centers.
4. To bring awareness about malnutrition among women, the government will have to work on the community model. The government will have to train rural women by sending a trainee at each Anganwadi center. The role of 'Asha' in this context can be commendable.
5. Child Malnutrition figures can be greatly reduced if nutrition awareness is provided in schools. The name of the mid-day meal can be taken in this context, but its implementation needs improvement.
However, much more administrative and political changes will be needed to bridge the gap between what has been achieved and what was envisaged. We need to work towards the right direction and make a pledge to end this threat in India and the world too.
Liked this post?


Register at One World News to never miss out on videos, celeb interviews, and best reads.