Women Talk
Matchmaking in India can take a toll on mental health, Girl in UP ends life after being rejected!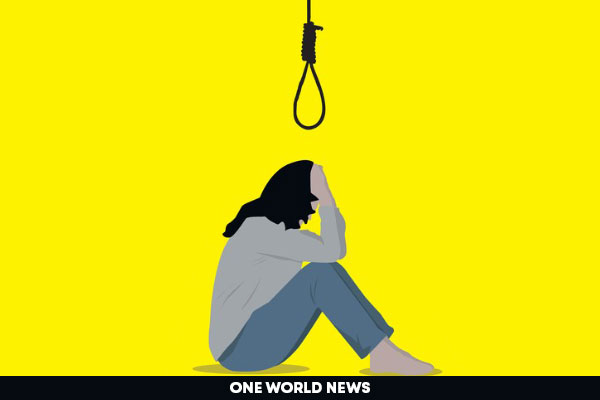 Girl in UP ends life after being rejected for multiple Times: The Incident left us wondering why our society can't get over 'Shaadi'
---
Once you turn 25 in India, the only goal you need to achieve in your life remains Shaadi, especially if you are a woman.  After a certain point in life, you are expected to get married and start a family. We as a society have come a long way when it comes to nation's development but our obsession with Shaadi remains the same.
Well, marriage is a sacred bond between the two individuals, but women always face more pressure to get married.  You are doing well in your career, taking independent decisions, making a lot of money – Oh that's all is fine – But Beta Shaadi Kab Karogi? Umar Nikal Jayegi?  Ache Ladke Nhi Milenge, Adjustment toh Karna padta hai and the list goes on. A shocking incident in UP, Girl ends her life after being rejected by suitors has raised a question on our Society's Soch?
What is 'Well – Settled' in India?
In India, someone doing really well in their career is not well –settled until you get a tag of married. After all, you are a woman and the ultimate goal of your life is to "Get Married and Take Someone else Khandaan Forward".  Matchmaking in India is another task. Factors like Looks, Bank Balance, Caste also plays an important role in bringing two people together. And one of the factors mentioned in the list became a reason for a girl to take her life.
Girl Ends her life after being rejected by multiple suitors
Recently, a case from Banda, UP was reported where a woman ended her life after getting rejected multiple times from suitors. She had a blemished face and hence she was not able to find the right match. Facing multiple rejections  took a toll on her mental health, and she decided to end her own life. The incident speaks volumes about the amount of importance that Indian society gives to the looks and skin color of a woman.  Notably, the girl's mother revealed she was a bright student and had completed MA.
Despite being so bright, she derived her confidence from the position she held in the marriage market. Why can't our society understand that getting married is not the only milestone in a woman's life?  A woman who can make her own money, take independent decisions can lead her life the way she wants. Why does she have to go through such a harrowing time proving her worth?
Why Matchmaking in India can take a toll on women's mental health?
We are not saying that men don't face rejection when it comes to matchmaking but often women have to go through a lot. No matter how educated you are, how well you are doing in your career, for marriage – Sabko Chahiye Fair Ladki but why?  Many women on Quora too revealed their experience, here a few of them:
They told my parents that we want an educated daughter – in – law but we don't want her to work post marriage. The guy was working in an IT firm. I asked him as he told me that he is quite progressive –But he said Raat mai Bahar rahogi acha nhi lagega. After listening to this, I called off the marriage. – Says a 29 –year –old
 The guy and his mother came to meet us and she literally made me walk and asked me weird questions. I mean we are in 21st century. Why is all the onus on women? And when I asked about his paycheck, he got offended –Says a 26 – year – old
3. Mine is an arranged marriage and we are madly in love with each other. But that doesn't mean I haven't faced rejection. Many men rejected me because of my height. – Says a 32 –year –old.
Read Book : The sweetness of doing nothing 
It is very unfortunate that we still discriminate over skin, colour and dowry. Yes, dowry too is one of the key factors when it comes to matchmaking in India.
We to need to Relearn the concept of Marriage
When you say Marriage – It means love, respect, companionship and equality. In an era, when women are excelling in every field and are their own queens, we need to stop judging them for their relationship status. Instead of feeding them with an idea that Shaadi  is the ultimate goal and you should be achieved till a certain, we should tell them – Get married when you are ready, when you find the right one, before loving someone else, love yourself, normalize the concept of finding love later in life and if you are happy Stay Single.
We need to teach our daughters – Late Marriage/ No Marriage is Better than Bad Marriage!
Liked this post?
Register at One World News to never miss out on videos, celeb interviews, and best reads.