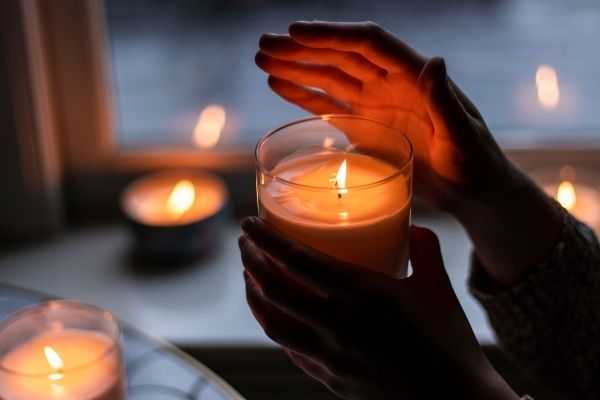 A sense of scent and sensuality!
---
Candlelight makes a perfect sexy ambience and atmosphere to make love as it is bright enough to see each other, but not so bright that we should feel over-exposed
I think in today's time, the idea of creating a mood with scented candles is nothing new but something it still gets overlooked. But if you think about it, it makes a lot of sense. Isn't it true that when you put on your exercise clothes, you feel more like exercising? Or when you dress up for work, it is evident that you feel confident and ready for the day. And you feel romantic or cozy when there are dim lights.
So now, here's the thing
For women, candles make them feel erotic but about all, it is relaxing, comforting, and creates an amazing ambiance, which smells incredible. All these things women find insanely arousing. So, in this article, you will many reasons enough for you to buy some perfume wax in a jar.
Seductive Beginnings
It is essential to take some time out of your busy schedule to prepare yourself and your partner for romance that gives you an opportunity to unwind from the hectic activities of the day and to turn your thoughts to love and sensuality.
Ensure your room is comfortably warm and cozy with a fireplace or woodstove (preferably), as experts say that a massage in front of the fire is a rich experience. Create an aura and comfortable place for a massage using a thick pad or multiple folded blankets and pillows.
Read more: Relationship manual for married couples who fight a lot
When and why should you burn a candle?
1.       To feel romantic with your partner
2.       To feel romantic with yourself
3.       While taking a bath
4.       Swish around in a chemise
5.       Having a cocktail
6.       While reading a book
7.       Cuddling
8.       Intimacy
9.       Dining
10.   Playing a musical instrument
Common ways in which candles can be used to affect your mood: 
1.       Refreshing: Flavours like vanilla and lavender are great fragrances to promote a happy, relaxed, and calm state of mind.
2.       Concentration: Helps you to promote creative thinking or choose eucalyptus-scented products to enhance mental focus.
3.       Energy boost: Next time when you'll be feeling tired, exhausted then look for candles with Vanilla, peppermint, lemon, or patchouli scents to fight fatigue.
4.       Peace: Definitely offers you the perfect amount of peace of mind during your yoga session and promotes feelings of peace and tranquillity. Also, releases stress.
5.       Romance: Set up your mood in an erotic way for a hot date by choosing candles with Vanilla orange, or Ylang Ylang scents.
6.       Sound sleep: If you're having trouble sleeping for any reason, try lighting some scented candles before bedtime. However, remember to put out the candle before you fall asleep for safety reasons of course.
Sex by Candlelight
For some couples, it works like a magic and gives their sex life a second wind. If one of the partners is feeling insecure about his/her body, then candles can help them to make peace with their appearance. In fact, some couples do not prefer LED bulbs when while intimacy they just want that a partner should be able to get a good look at his/her body, that too in a dim cozy environment not in high super clarity light so that it will be possible to count the pores on the face.
Researchers say that the flickering light of candles instantly sets a romantic mood for couples and candlelight is considered soft and more flattering than your bedroom light as it doesn't make you feel that you're not under harsh lighting. But with candles, you can light as many or as few as you want, as it allows you to customize the lighting to match your mood.
In the United States of America and European countries, people prefer unscented candles for reading, but scented ones to keep in the bedroom of different flavors specifically Vanilla which is known to be suitable for sex.
Tips on how you should do it
1.       Set your mood right
2.       Eye contact is essential
3.       Use fairy lights and it should be dim
4.       Keep space clear for no distraction
5.       Do anything that makes you feel good
6.       Show your partner that you care
7.       Remember the safety rules
8.       Keep distance from hot wax
Scented candles for romance
Traditionally, these candles are known to have some aphrodisiac properties. Perhaps a lot of men aren't too familiar with the dizzying world of scented candles, so I have put together a list of some popular, coziest, sexiest, and most alluring candles flavors on the market so that you can set the mood right for some of the hottest moments you'll ever have.
1.       Vanilla
2.       Jasmine
3.       Lavender
4.       Neroli
5.       Patchouli
6.       Rose
7.       Sandalwood
8.       Orange
9.       Vetiver
10.   Ylang-ylang
Instagram Accounts
Have a news story, an interesting write-up or simply a suggestion? Write to us at info@oneworldnews.com