Romantic Honeymoon destinations for you and your sweeheart!
---
After all the madness and gathering of the wedding, you really want to find a venue, where you can relax and enjoy your honeymoon. But when we talk about honeymoon, it is the most difficult thing for a couple to find the honeymoon destination for themselves.
Every couple wants to spend some quality time on such a place that is not only romantic, but also memorable. After endlessly fretting over logistics, and managing that one relative who always tends to get high at shaadis—the last thing you want to worry about is planning your honeymoon.
Related : 8 most beautiful Honeymoon destinations in India
Well don't worry! Today, we are presenting the best honeymoon destinations outside India where your partner and you can finally leave everything else behind, soak up each other's company and celebrate the love and can explore with your partner.
Take a look on these places which are very romantic for couples:-
Let's take a look and know about these places:
Bora Bora Island: Bora-Bora Island is one of the few and famous places on earth for its peace and privacy all over the world. Here, there are plenty of homes on the water, where you can go and spend your private and quality time in a quiet environment. It is the best island in the world and this is the place where couple can spend the best moments of their life.
Mauritius: Mauritius is often compared to a heaven on earth with its beautiful beaches which extend into an endless expanse of serene Blue Ocean. A favorite in the list of honeymoon destination, Mauritius is a place of paradise whose very name evokes images of azure blue seas and pristine beaches. Luxurious hotels, white sandy beaches, balmy weather and it will an awesome chance for you and your partner to recreate the magic of love after a hectic wedding.
Related : Planning your Honeymoon? Top 5 destinations to turn on your Partner's mood
Mauritius is a great place for a relaxing, tropical honeymoon that'll make sure the trip is unlike any other that you've experienced before. You can take a private cruise to watch a spectacular Mauritius sunset.
Bali: Bali is a tropical paradise; it is the perfect getaway with your partner. You both can explore Bali's beautiful environment while cycling together through the villages on roads flanked by greenery. If you're looking for a honeymoon destination where you want to relax on the beach sprinkled with a bit of culture, spirituality, and adventure, Bali is the perfect place for you. Laze around on the beaches and it can predict your wonderful future together, it guarantees you a unique experience that's worth having. You can have a romantic breakfast on top of an active volcano!
Florida: When we talk about abroad destination for honeymoon, the Jules Undersea Lodge in Florida is a better option for couples. Here, the hotels are made on the boat itself; hence you can enjoy the vision of sea and underwater world can be enjoyed only by the bedroom.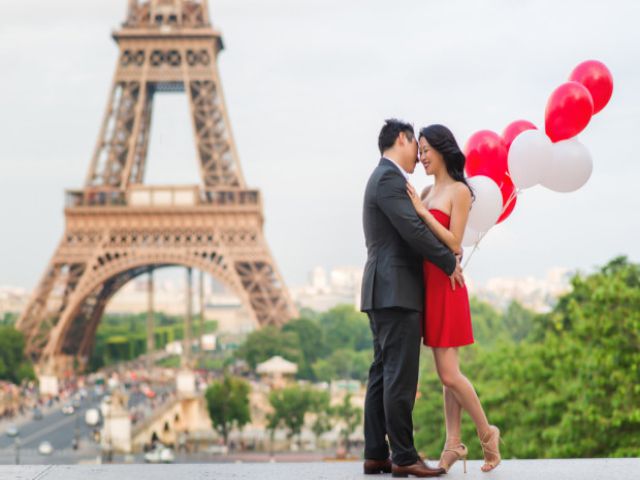 Lucerne and Paris: From a decade of film industry (Bollywood) have taught us that true love can't be complete without a trip to Switzerland. It is the eternal city of love, Paris, and if you've got a chance to spend your honeymoon that spells classic romance. Your honeymoon is perfect when accompanied by the world's best cheese, chocolate and some wine to set the mood. A complete experience in itself, Switzerland, the city of love ensures you come back from the honeymoon with the perfect pictures to make people envious back home. Celebrate your honeymoon with lots of love a trip to Switzerland.
Hawaii: After your wedding, if you are completely in the mood of love and romance, and then there is no better place than Hawaii in this universe. One view of this city you couldn't control on yourself and the things will make you feel loved. It is surrounded by natural beauty; this city is a perfect place for a honeymoon couple.
French Island, Corsica: Corsica, this island is so beautiful that you have never seen its view even in a dream. It is more beautiful than your imagination. It is one such beautiful island, which will delight your soul. Here are some such private places where you can spend quality time with your partner without any disturbance.
Have a news story, an interesting write-up or simply a suggestion? Write to us at info@oneworldnews.in