Do you know what actually Indian Couple do on their Wedding Night?
---
Before getting married almost every couple thinks of their wedding night, and they all have a lot fantasies too. They have high expectations, a lot of excitement, a bit of nervousness. After all, it is going to be a 'lifetime memory' night, isn't it? And most of the Indian couples expect to have a never-ending lovemaking session on their wedding night, but it rarely happens in reality. All those people who have not yet related with it, they would be wondering, what happens on the wedding night then?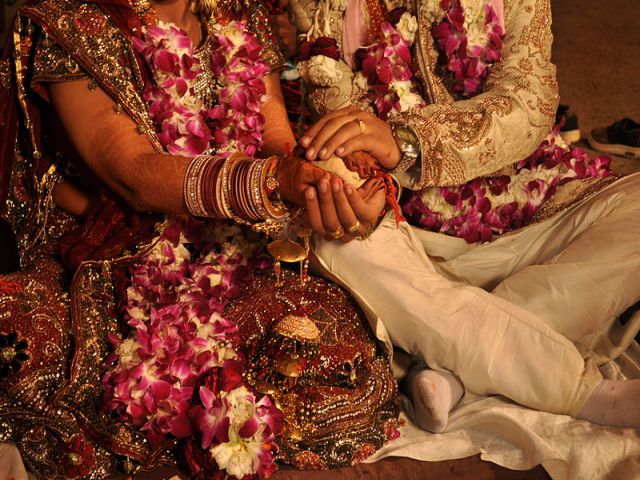 Related : 6 must have solo poses for Indian brides in their wedding Lehenga
So, here we get you a list of things that Indian couples actually do on their wedding night:-
Sleep like a kid: By this word, I actually mean to say about deep sleep with a long list of ceremonies and rituals. Indian weddings are full of traditions. And, of course, the couple being a part of all of those ceremonies gets affected the most because of these tiring ceremonies. The dress they both wear the wedding dress, jewelry and aashirwad are so ouch! So by the time they reach in their room, all they can think of on the bed to sleep for as long as possible.
Packing for Honeymoon: On the very first night, they may end up doing bag packing. This often ends up in a mess and you always forget to do the things that you always dreamt of! There is really no movie-type romance! And if the couple has to leave for their honeymoon the very next day, then they hardly have any option other than packing their bags for it!
Related : Nail it this wedding season with Gold and White
Get rid of Outfits and jewelry: Some brides are so heavily dressed for their wedding that after some point of time, they just want to get rid of it. Sometimes the bride cannot even remove the heavy wedding attire on her own. She usually spends their whole night to just take off all the hairpins and the tucked pins from the sari. Hence, the grooms often get tangled in the tedious and tiring task of helping their brides to get rid of all those endless accessories. Well, does this tired thing will let you go for that 'mood'?
Dealing with silly pranks: Whether they spend their wedding night at home, in a hotel, or in a honeymoon place almost every couple has to tackle with the silly pranks of their cousins and friends might try to spoil their much-awaited night. The phone calls, the alarm clocks, the door banging and many more things! Most of the couple just spends the entire night sorting out such silly pranks.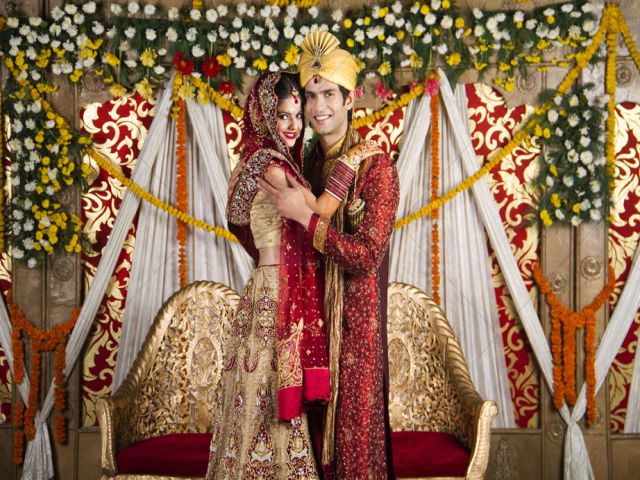 Discuss the wedding: Going through a wonderful journey; couples usually take some time to get out of all those beautiful experiences of all the celebrations. And hence, they simply love to spend the entire night recalling about not so important topics of the wedding like pathetic relatives, food, and gifts and how nicely everything happened.
Unpacking the wedding gifts: This is yet another common way how a lot of couples spend their first night. Some couples are really very curious and excited about which relatives and their friends gave them which kind of gift?
Hoping for sex: Because of all those unfortunate ones, couples who do not get the action on their wedding night due to some or other reason, they simply sleep with blushing whole night and stay hopeful about the early morning deal.
Have a news story, an interesting write-up or simply a suggestion? Write to us at info@oneworldnews.in