Depression is a quotidian psychological disorder
---
Depression is not a disease
Depression is a quotidian psychological disorder:- Depression is not a disease, but it is something that should not be taken lightly. It is a psychological disorder, which is an illness that can negatively affect you mentally as well as physically.
Now- a –days depression is so quotidian that from a movie star to a common man anyone could become its victim. Depression can influence people from all walks of life. It could be because of studies, office politics, failed relationship or even because of the continuous failure in the career.
It is not always clinical; its one aspect is self criticizing and self doubt. And for this we could blame the lifestyle of modern era, where everyone is in rat race of making good money. Where we want everything in just one click and when we don't get it- the result is 'Depression'.
Initial age of depression
Depression is the result of loss of motivation within the person even to do daily tasks.
It also reduces the enjoyment and pleasure in doing activities you used to enjoy before.
It let one lose his or her concentration and focus that is required to do daily tasks.
Loss of appetite, craving for more and more food can lead to loss/gain of weight.
It can weaken your immune system; can make you prone to illness.
It can affect your sleeping schedule and make you think only about negative thoughts.
Read Here : Meditation V/S Vacation : Which one is a better stress buster?
Some Live Examples and their experiences
Recently Deepika Padukone (B-town Hollywood star) opened about her depression experience in an interview to a leading news channel. She was accompanied by her mother and her counselor.
Sharing one of her experience, She stated that "Previous year suddenly on 15th February she woke up with an unusual thought that she is directionless and has no goal in her life. She had something like pettish feeling in her stomach".
She was stuck in that loneliness that while going to America she was thinking of all the awards she won (positive thoughts) but then to her negative thoughts was conquering her positive ones.
On sets too she used to cry in her vanity and her co-stars helped her but that went into vain. But the B-town girl was strong enough to fight against it and came up with this and ofcourse, she did it with the help of her mother Ujjala Padukone and her counselor, and so she proved her fight against depression.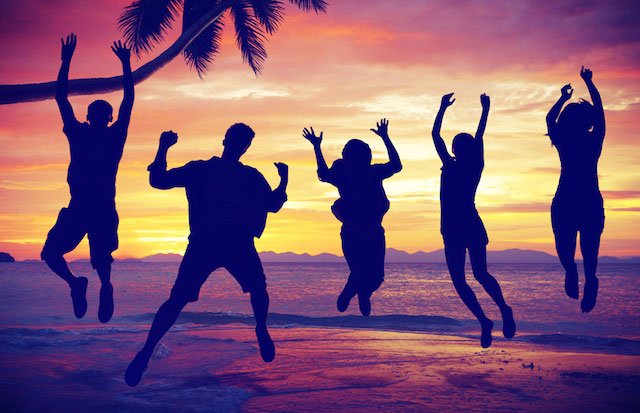 Why is India the most depressed country ?
Yes, you read it right. According to the reports of World Health Organization, India is the most depressed country.
36% the highest rate of depression is seen in India and the data does not stops here India is the country, which has the highest suicide because of depression. This need to stop here and by today itself and it can be done by:-
Stop focusing on negative thoughts and start focusing on your blessings.
Remember all your beautiful moments and rejuvenate them.
Take a break and chill out with your friends.
Make yourself relax and do self counseling.
The main cause of depression is also proving us best in everyone eyes, which is not possible. So do not pressurize yourself in making everyone happy.(As you are not a pizza) Start focusing on your demands, happiness and start pampering yourself.
Use vocabulary in different aspects. Never focus on negative words, like replace the word problem with the word of challenge.
Respect yourself and make yourself understood that if you will respect yourself then only others will do.
Do not say that what people will say again and again because people have no time to observe you so why waste time for other's opinion.
At last but not least stop proving yourself for others, prove yourself.
Liked this post?


Register at One World News to never miss out on videos, celeb interviews, and best reads.