ENTERTAINMENT
Shehnaaz Kaur Gill Birthday : Shehnaaz Revealed Shocking Secrets Of Her Life post Sidharth demise!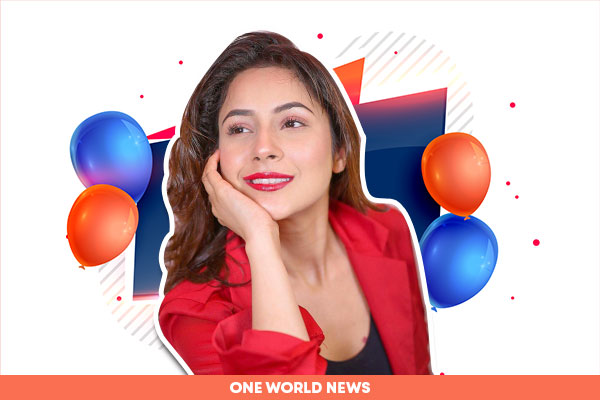 Shehnaaz Kaur Gill birthday : A sneak-peek into the life of Shehnaaz Kaur Gill aka Punjabi Ki Katrina Kaif! 
---
Highlights:
Ted talk by Shehnaaz
My 

inclination 

towards spirituality have bored my family
I want to be heard
The Marathi Mulgi
What is on Shehnaaz's playlist?
I do not need a script
Shehnaaz Gill birthday Special: A Very Happy Birthday to India ki Shehnaaz Kaur Gill. Yes, the Bigg Boss famed girl who had introduced herself as Punjab Di Katrina Kaif, has now reserved a place in everybody's heart as India Ki Shehnaaz Gill. Last year, she survived a major loss in the form of Sidharth Shuka. It took months for Gill to roll back into normalcy. However, Shehnaaz Kaur Gill is recovering from the loss of Shukla very gracefully.
On Shehnaaz Kaur Gill birthday, let us see how  Shehnaaz's life after Sidharth Shukla demise.
Ted talk by Shehnaaz
Recently, Shehnaaz shot a video with the master of hilarious music video composer and singer Yash Mukhate. In one of the BTS videos from the shoot, Shehnaaz claimed to be a good adviser. She said that her life experiences have taught her how to behave, how to lead a life, what should you do when you are sad, she has all the life ka Gyan.
We are also waiting for Shehnaaz to feature on Ted Talk soon and enlighten all of us with her Gyan.
My inclination towards spirituality have bored my family
In the video, Shehnaaz added that nowadays she talks a lot about spirituality. Her family is now bored of her and even her hairdresser is forced to listen to Bhajan every morning. She is also practicing meditation nowadays.
I want to be heard
Although we all are well versed with Shehnaaz's hyperactive avatar, still, she likes to sleep and talk. But the only condition is, she wants to be heard. "Talking is My USP", said the birthday girl.
Read more: Upcoming Netflix Shows in February 2022 : What to watch?
The Marathi Mulgi- Shehnaaz Kaur Gill
Shehnaz is a Punjab based actress but staying in Mumbai for quite a long time now. Therefore, it was very surprising for her fans to see her introducing herself in Marathi.
Revealing in her secret talent, Kaur said, "I know all the languages, but I do not show my talent." You bet Shehnaaz!
What is on Shehnaz's playlist?
Shehnaz said that recently she watched princess diary, and Devil wears Prada. She also expressed her wish to work for Disney. "I saw a movie where a man landed a plane very smoothly on water and rescued at least 155 people", said Shehnaaz hinting at the American biographical drama film Sully. She further added, "I consume a lot of knowledgeable content these days. I believe it is very important to have knowledge but to an extent, it is needed. Too much knowledge is dangerous. Use and apply the amount of knowledge you are possessing. There is no use of knowledge without application."
Read more: Bigg Boss 15 Family Week: Kundra Family Called Tejaswi 'BAHU', Shamita's Relation On the Fence with Raqesh!
I do not need a script
In the BTS video. Shehnaaz Gill said, "Mai Script ke Bina hi Baat Kar Sakti hu. Jab mere hath Mai script aati h na, toh tab Bhi Baat Kar leti hu Mai kyu negative bolu busting the entire crew into laughter."
This BTS video relieved her fans to many extents as Shehnaaz seemed in a cheerful mood.
Shehnaaz and Yash Mukhate's new music video Boring Day is released and crossed over 4 million views on YouTube. No doubt, Shehnaaz Kaur Gill has set an example for all those who had lost their dear ones at some point in life and hoping for recovery.
Shehnaaz's fans are celebrating her birthday in advance on social media. One again
Happy Birthday, Sherni!
Liked this post?
Register at One World News to never miss out on videos, celeb interviews, and best reads.