Kaam Ki Baat Karona
How to rehabilitate children who lost their parents to COVID-19? Get your Facts Right
How is the government planning to rehabilitate children who lost both the parents to COVID-19: Understand the procedure step by step
---
India is in a state of collective grief. The second wave of Coronavirus has brought Indians to their knees. Hospitals are overwhelmed with COVID patients. Many people lost their loved ones to COVID-19. It is a tough time for the entire nation.  The time has become tougher for children who lost both parents to COVID-19. There are many stories doing the rounds on the internet and are heartbreaking. They are left with no hope and at this moment their future and security are at stake. With a plethora of messages circulating on social media, the government has finally laid down the procedure to rehabilitate children who lost their parents to COVID 19.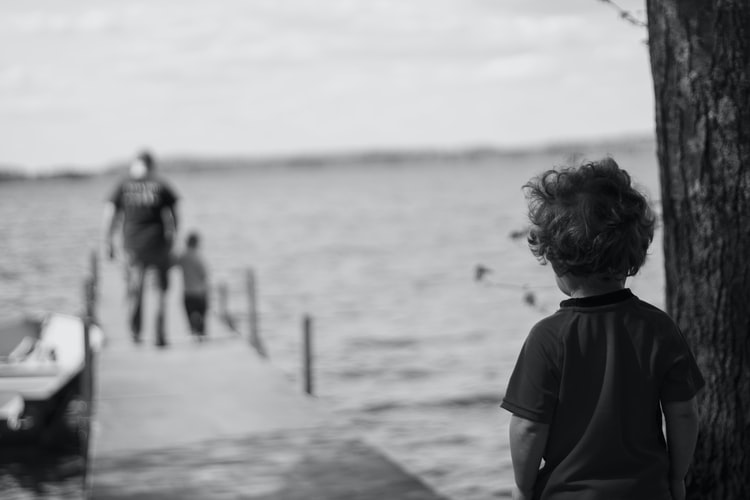 Over the past year, COVID-19 has killed 250, 000 in India- mothers, fathers, aunt, grandparents, friends, adults who have left a void in the family and children grieving. Our social media is flooded with adoption calls & alerts. India needs to wake up and understand the gravity of the situation. Government officials have clearly informed that requests to adopt COVID orphans through social media are illegal.  Pictures and addresses are being forwarded on WhatsApp for adoption but this is against the law.  The citizens are legally required to inform the police or call at 1098. Currently, there is no official data on the COVID orphans' number.  Keeping the current situation in mind, a team at Bengaluru's Indian Institute of Science has predicted about 404,000 deaths by June 11 which means many more children will lose their parents. In that case, it is important to ensure their safety. We are talking about an entire generation and India really needs to wake how young ones will deal with grief.
What did the government say?
The Women and Child Development Ministry have come up with a Public notice amid reports that several messages were being circulated offering children who lost their parents to COVID-19. The WCD Ministry has laid out a lawful procedure of rehabilitation of children who lost their parents to COVID-19.
Read More: What is black fungus? It is infecting Covid-19 patients
Let us understand the procedure step by step:
The ministry in an official statement said that the child who lost their parents to COVID 19 should be produced before the District Child Welfare Committee within 24 hours excluding the journey time.
The CWC will then ascertain the immediate need of the child and pass appropriate orders for rehabilitation of the child, either to give it to the caregivers or place him/ her in an institution.
The Ministry has further added that effort will be made to sustain the children in their family and community environment as far as possible while ensuring their safety as per the Juvenile Justice Act.
If the child is restored to any kinship care, the CWC will keep checking the well–being of the child on a regular basis.
#IndiaFightsCorona #Unite2FightCorona #COVID19 #awareness@smritiirani@MoHFW_INDIA@mygovindia pic.twitter.com/YafW1rADwb

— Ministry of WCD (@MinistryWCD) May 16, 2021
The Ministry further added that people have to report to police or inform at 1098 if they have any information about the child who has lost his or her both parents to COVID 19.
Last but least, the ministry has also issued a website where people can approach if they are willing to adopt any child. One can visit at : www.cara.nic.in
Apart from it, the Delhi government and the Chhattisgarh government have said that they will fund the education of COVID-19 orphans.
Break or not break the news of death to children?
There are very young kids who have lost their parents to covid-19. Breaking the news to them can be hard. A lot of people are not able to tell to children that their parents will never come back. A study published in Lancet said that children as young as two understand the changes happening around them. In that case, it is important to communicate clearly with them on pandemic deaths. According to experts, we need to talk honestly with the kids about deaths. In India loss and grief are rarely discussed and this pushes a person into denial. If we don't discuss it with them, we could have a generation that never gets closure.
The pandemic has been a nightmare for children, especially for girls. There is a growing fear of trafficking. Authorities have informed that there was a 17 per cent rise in distress calls on the helpline number. There were many adolescent girls who reported sexual abuse against them during the pandemic. It is a huge loss for children and they will take a lot of time to heal from this trauma. In that case, it is extremely important to act responsibly. We urge readers to understand the seriousness of this situation and call at 1098 if you come across any child who lost his or her parents to COVID-19.
Have a news story, an interesting write-up or simply a suggestion? Write to us at info@oneworldnews.com