Lifestyle
Sawan 2022: To Keep or not to keep Shivling at home?
Sawan 2022: Should we keep Shivling at home? Here is what experts say?
---
Highlights: 
To keep or not to keep Shivling at home 
How to seek Shiva's blessings during Sawan? 
If you have Shivling at your place, things to keep in mind 
Sawan 2022: The auspicious month of Sawan 2022 will begin on July 14. The holy month holds a special place in Hinduism. During this period, Lord Shiva is worshipped everyday. Many people, especially women (unmarried) observe fast on every Monday which is known as Sawan Somvaar. Lord Shiva blesses women with the partner of their choice in this month. The Mondays of this month are extremely important for the devotees.  Offering Jal to shivling in this month holds a lot of importance but is it okay to keep shivling at home? Let us take a look at what experts have to say about it?
Well, Shivling represents the trinity principle namely Brahma (the creator), Vishnu (the protector), Shiva (the destructor) and there are mixed notions on keeping it in home for worship. Though a lot of people suggest not to keep shivling at home, but if you have already taken the effort to establish a shivling at home, then here are a few things that you should keep in mind because inviting wrath of Lord Shiva can land us in trouble.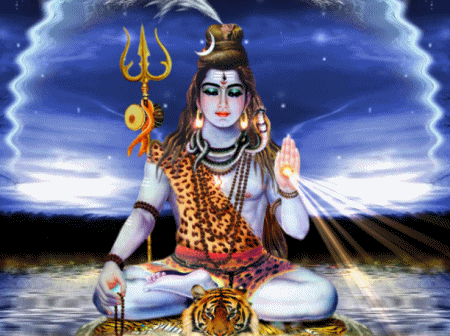 Things to keep in mind while keeping a Shivling at home
1. If you keep a shivling at home, you should worship it on a regular basis. Yes, Lord Shiva believes in commitment and consistency.
Never offer Turmeric to shivling because turmeric is usually used by women for beauty purposes and since shivling is a symbol of the male deity of shiva, turmeric should not be offered to it.
Never offer milk directly from the packet. Take out the milk in any of the home utensils. Apart from it, make sure milk should always be ice cold no matter what is the weather outside
Idol of Gauri and Ganesha should be kept along with the shivling. And you should always keep the surrounding clean where you have kept the shivling
You should offer Sandalwood and white flowers to shivling because white flowers pleases Lord Shiva.
Never offer Tulsi to shivling, you can offer bael patra to seek Lord Shiva's blessings
Last but not the least, do not consume anything you offer to shivling. In fact, you should distribute it among others
Read more: How was Draupadi's Private Life With 5 Pandavas?
Experts say that you should avoid keeping Shivling at home. Here are some  reasons for not keeping shivling at homes
Reason – 1
Hindu culture lays strict rules for ladies during the menstruation cycle. One of the major reasons for not keeping shivling at homes is the fear that menstruating ladies might desecrate the shivling and could invite bad luck. Time has changed and it would be foolish to believe that something like this can bring bad luck. However, as a mark of respect people do not keep shivling at home.
Reason-2
Hinduism advocates daily worship to divine idols, especially Shivling. God is highly benevolent towards his devotees, but if the daily Puja gets disrupted lord shiva can get angry, according to Hindu beliefs.
Reason-3
Lord Shiva is known for his ultimate perfection .Therefore, he will not tolerate any mistakes , lies and other bad acts. That's why people fear in keeping shivling at home.
Conclusion
None of the assumptions discussed above justify not keeping Shivling at home. So one can keep shivling at their Puja space. Notably, it is advised that big idols more than one feet should not be kept at home. And you should offer regular Puja to get Shiva's blessings.
Liked this post?
Register at One World News to never miss out on videos, celeb interviews, and best reads.