Four ways to build your Freelance Writing Career
---
Not all writers want to be novelists, poets or authors. Writing is an extremely diverse field with multi- faceted career paths, which is one the major benefits of this profession. If you have a passion for writing and have a knack of ideas then you can do freelance writing. Freelance writing can help you to earn good money at your comfort zone.
Here are four ways to build your freelance writing career:
Generate Ideas – a lot ideas: It is the most important thing when it comes to writing. Even if you are a freelance writer you should have plenty of ideas because running short of ideas will not work in this field. But sometimes it can be difficult to find story ideas right? So to tackle that condition you need to train yourself better by jotting down possible story ideas in advance.
Work on your professional Relationship: Editors like to work with writers who can work accurately, who can handle pressure and can submit their stories before the deadline. They like writers who are friendly and aren't rude with overly zealous fact checkers. So focus on building professional relationship
Use social media tool: Using social media or blogging can help you to build credentials when you have none. Social media can be very helpful in building contacts and help you in research work
Specialize or Generalize: If you have a day job and write occasionally then be a generalist. Part –time writers need every opportunity for assignments they get. But if you are planning to take writing as full – time career then you need to specialise yourself.
Steps to become a writer
You need to select a professional path: Whether you want to be a web writer, fictional author or do you have an inclination towards poetry?
Complete Internship: Even if you don't want to take writing as a full – time career, an internship can really help you as it would give you some real time exposure.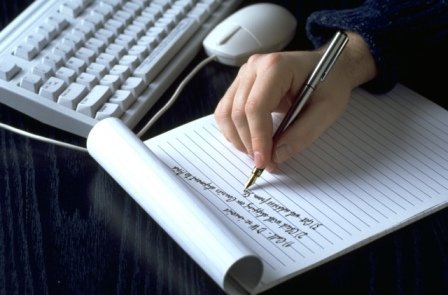 Work on your language: It is important to have good command over the language so you need to brush up your skills accordingly.
Read Books: To enhance your skills and to enrich your vocabulary, reading books is the best way.
Courses offered in Writing
Here is the list of writing courses at Bachelor's Level:
English Literature
English Composition
Creative Writing
Master's in Writing
Rhetoric and Composition
Creative Writing
Literacy Studies
Professional writing
Master of Fine Arts
Types of Writers required?
Grant Writer
Technical Writer
Fashion and Travel Writer
Screen Writer
Copy Writer
One should work on these skills
Language Skills : One should have good command over his or her language
Research: It is one of the core components of the writer's toolbox. You should know how to do research on a topic
Diligence: One should not just only be good at grammar, spelling and sentence structure. You should know how to make your copy presentable
Communication: Writers should have good communication skills, able to work with editors and other team members.
Pic Courtesy: Tapesh Sharma(first pic)
Have a news story, an interesting write-up or simply a suggestion? Write to us at
info@oneworldnews.in