Reliance blames Vodafone and Idea for their poor quality of service
---
Reliance blames Vodafone and Idea for their poor quality of service:- The newcomer Reliance Jio has again asked its telecom rivals Vodafone and Idea Cellular to release interconnection ports while alleging that the poor quality of service on its network is due to the incumbent players' "unlawful and illegal delay" in further providing more connections.
While, referring to the regulator TRAI's directions issued to the telecom operators on October 7 for resolving the service quality issue, the Mukesh Ambani-led firm in a separate letter to Vodafone and Idea said, "In deference to the TRAI's directions, RJIL therefore demands immediate release of the shortfall in E1s."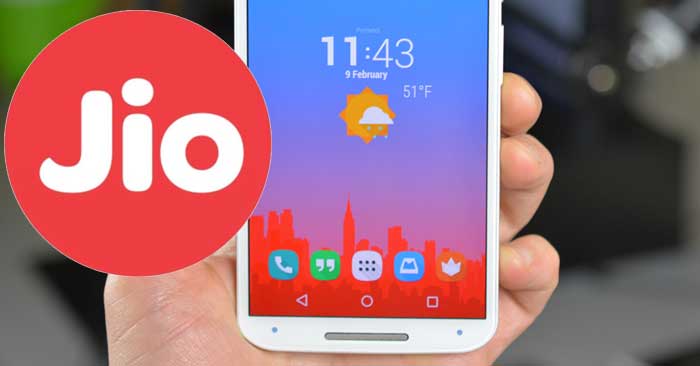 The Telecom Regulatory Authority of India (TRAI) had given a deadline of October 17, 2016 to mobile operators to further resolve the matter so that customers do not experience poor quality of service. TRAI has observed some high level of congestion in telecom networks leading to the problem of call failure on Reliance Jio's network.
Vodafone and Idea denying required number of interconnection points
Jio has been alleging that Airtel, Vodafone and Idea are denying it required a number of interconnection points. However, the incumbents have said that they have provided sufficient points of interconnection (PoIls) to meet the requirement of Jio as per industry average.
In the letter which is dated October 12, marked to Telecom Secretary and TRAI Chairman, Jio alleged that the average call drop experienced by its customer as of October 8 was as high as 87 per cent on Vodafone and 67 per cent on the Idea network for NLD service.
The company has sought the interconnection facility for further supporting 100 million mobile subscribers by March 2017. As per the list sent by Jio, Vodafone has to further allocate 7614 and 1844 more PolIs in order to access and national long distance services while Idea needs to provide 6060 and 1230 additional PoIls for access and national long distance services respectively.
Jio said that it had provided a schedule of the estimated subscriber growth in its network since June 21 along with the required number of PoIls.
Jio has projected that subscriber base on its network is estimated to reach 50 million by September 2016, 75 million by the end of 2016 and 100 million by March 2017.
It further said the telecom rivals Vodafone and Idea that "any continued delay/denial in providing the requisite E1" would be a breach of their license and QoS rule and they will then be held "responsible for all consequences thereof." No immediate comments could be received from Vodafone and Idea Cellular.
Have a news story, an interesting write-up or simply a suggestion? Write to us at
info@oneworldnews.in