The lobby space type includes foyers, entries to rooms ad it is important to decorate them.
Visitors are introduced into the premises through the lobby. Undoubtedly, lobby is one of the most vital areas, as it is responsible for making the first and last impression.
The way you decorate a lobby speaks about -who you are, what are your tastes and preference and what kind of lifestyle you follow.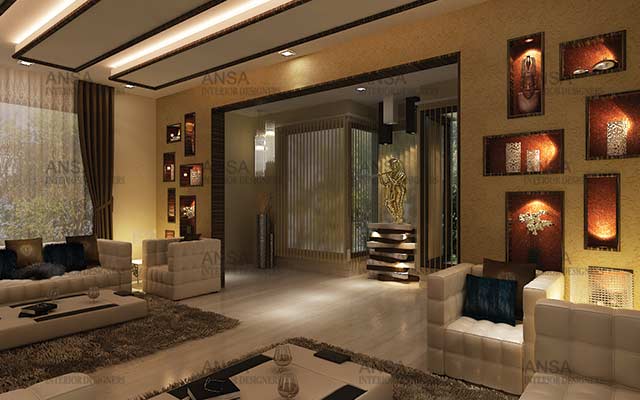 However, most of the homeowners tend to take the lobby decoration job very casually as they assume lobby decoration as a difficult and tedious job. Frankly speaking, lobby decoration is not all difficult. It just requires proper evaluation of requirements teamed with employment of creative ideas. Please keep in mind that decoration theme prevalent inside the premises.
Needless to be mentioned but decoration of the lobby should be in alliance with the theme inside. Eclectic furniture can be used for funky and fun interiors, whereas eco friendly furniture is always a good selection in all situations.
Colors – The colors used to dress the walls of the lobby can make or break the space. As the purpose of the space is to greet people, consider incorporating warm and welcoming colors.
Neutral colors such as pristine white, shades of ivory, elegant ochre, and vibrant shades as citrus yellow, aqua blue and soothing fuchsia shades are some color choices that may be selected. A simple scenic painting or a classic clock would simply look fabulous against perfect perfectly painted walls.
The best thing about a home lobby is that there is no limitation to the designs and decorations you can incorporate.
A home lobby can be designed in whichever way one wants and one way to do that is to accessorize it using the best means you know how. For starters you need to create a comfortable and outstanding ambience by virtue of the items and lightings you use.
Since the home lobby is usually small, the endeavor to add some design may be difficult. If you are creative enough you can do much with the space available. Some beautiful flower vases and picture mountings are a good idea.
Have a news story, an interesting write-up or simply a suggestion? Write to us at
info@oneworldnews.in