10 Inspirational Books that you should definitely read 
---
Life is not all about the bed of roses, laughter and happy moments. Life can throw some challenging moments where you might think that you would lose control of your life.  Well, life could be full of bitter and sweet moments, but it won't stop. After all, Chalti Ka naam Zindagi. Life goes on, it doesn't wait for anyone. In that case, it is our responsibility to make the best out of each and every moment. There would be some gloomy days in life but that doesn't mean sunshine would never return. Here is a list of 10 inspirational Books that will make you understand Khush rehna is the ultimate goal. And all you need to do is "Stay Happy and motivated all the time". It could be hard at times, but it is not impossible.
10 inspirational books that you should definitely read, take a look
1.The Magic of Thinking Big
The Book is written by David J Schwartz. According to Dr. Schwartz, it is important to think big. You need to shift the focus of thinking. If you want to accomplish your goals, you need to think in a particular manner. The key message of the book is to prepare your mind in a certain way and keep going.
2. You can Heal your life
You can heal your life is written by Lousie Hay. Life is short and we all know it. Why waste time on things that don't even matter. The book talks about – How you can heal your life by working on your relationships, money, dreams etc. There is only one mantra- Love yourself. Learn the art of self-love and things will start falling into place.
3.  Bouncing Back By Linda Graham
In this book, Graham talks about the hardships that people face and you can rebuild your life. The book is focused on the inner workings of Buddhism, psychology, and the reader, and how people can use information from different subjects to create happiness.
4. The God small things – By Arundhati Roy
Roy's debut novel was a masterpiece. One should read this book to understand the wide emotions of human beings. The key message in the book is about tragedy and hope. Both the things are important in life. No matter what happens, one should not feel hopeless.
5.The Art of Happiness – Dalai Lama
The book is written to tell people how to lead a happy life. How to stay comfortable in your skin and how to stay happy alone. Through his narrative, Dalai Lama narrative could be easily sensed but the way the message has been conveyed is really impressive.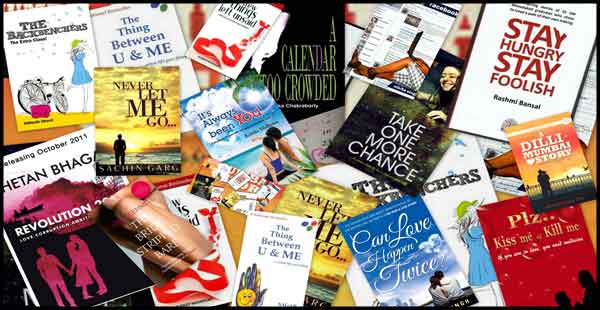 Read more: Loving Books Can Change Your Life!
6. The Happiness Trap: By Russ Harris
The book talks about the idea of acceptance and commitment. The author has explained how people become miserable on their quest for happiness. It can be changed by learning how to live in the present moment, it leads to satisfaction in life.
7.  The Gifts of Imperfection – By Brene Brown
The book will help you to embrace your imperfections. Nobody is perfect and we all have some imperfections but that doesn't make you less worthy.
8. You are born to Blosson – By APJ Abdul Kalam
One of the most relevant books in the Digital Age.  It is a must read for the people who are involved in information technology and communication.
9. The four agreement – Don Miguel Ruiz
The book will help you to do better in life. The book will provide an inspirational code for life, the way you handle your relationship, how you behave and how you communicate with others.
10. Awaken the giant within- By Anthony Robbins
The key message is -keep going, the power lies within you. Whatever you want, whatever you desire, you can achieve everything. So, it is important to awaken the giant within.
Have a news story, an interesting write-up or simply a suggestion? Write to us at info@oneworldnews.in