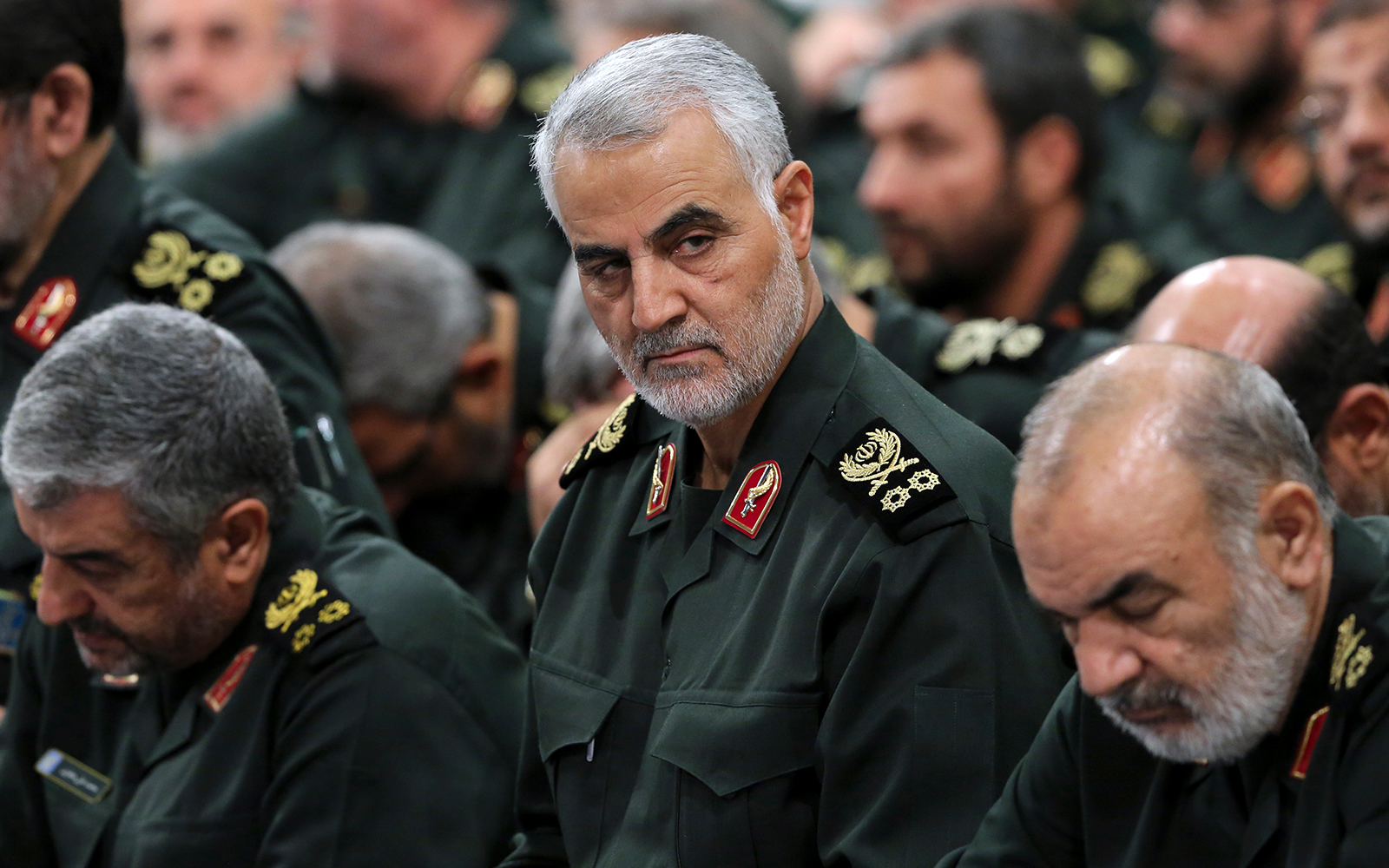 General Qassem Soleimani was seen as a potential future leader of Iran
---
The United States killed Iran's top security and intelligence commander, Major General Qassem Soleimani in a drone attack in Baghdad. The strike was carried out near Baghdad's international airport. Reports suggested that Qassem had just disembarked from a plane. The drone-attack also killed the deputy commander of the Iranian- backed militias in Iraq, Popular Mobilization Forces, Mahdi al-Muhandis.  The drone-attack was a result of a conflict between the US and the Iranian-backed militia in Iraq which started a week ago. The Iranian-backed militia killed an American contractor with a rocket attack on a military base on December 27.
Who was General Qassem Soleimani?
General Soleimani was in charge of the Quds Force of Iran's Islamic Revolutionary Guard Corps (IRGC). The United States designated this Quds Force as a Foreign Terrorist Organization in April 2019. The Quad Force undertakes Iranian missions in foreign countries, including covert ones.
Qassem Soleimani was seen as s potential future leader of Iran, according to various reports. He didn't just look after intelligence gathering and covert military operations, but also drew immense influence from his closeness to Iran's supreme leader, Ayatollah Ali Khamenei.
Why his death matters?
The killing of Qassem Soleimani is being equated with the killing of a United States Vice President because of his influence. He had great respect in Iran. He was by mostly a quiet man who usually stayed inconspicuous in public. However, there were occasions when he has taken to bluster. One of those occasions was when Soleimani responded to the tweet of the US President Donald Trump in which he gave a warning to Iran. Qassem called Trump, the gambler, and told him about the power and capabilities of Iran in the region.
Read more: NavIC – India's own Navigation System can soon arrive in Xiaomi phones
What the US is saying about the killing of Qassem Soleimani?
The Department of Defense issued a statement telling about the Qassem's leadership role in the conflict with the US. The statement said that General Soleimani and his Quds Force were responsible for the deaths of hundreds of Americans and coalition service members and wounding of thousands more. The statement also said that he orchestrated attacks on coalition bases in Iraq over the last several months- including the attack on December 27th – culminating in the wounding and death of additional American and Iraqi personnel.
What are the consequences?
The killing of Qassem has left the Middle East on edge, with possible repercussions beyond the region. President of Iran, Hassan Rouhani said the killing would make Iran more decisive in resisting the US. Revolutionary Guards said anti-US forces would exact revenge across the Muslim world. Ayatollah Ali Khamenei issued a statement saying that departure of Soleimani to God does not end his patch or his mission, but revenge awaits the criminals who have his blood and the blood of the other martyrs last night on their hands.
Have a news story, an interesting write-up or simply a suggestion? Write to us at info@oneworldnews.com