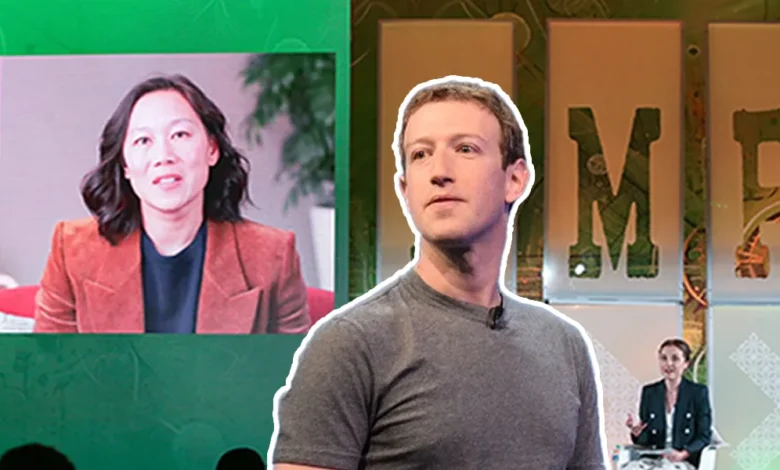 Mark Zuckerberg & Chan's CZI Revolutionizing Disease Eradication with AI-Driven Research
Mark Zuckerberg and Priscilla Chan's Chan Zuckerberg Initiative (CZI) has unveiled ambitious plans to combat human diseases by 2100. The foundation aims to create a cutting-edge computing system that integrates artificial intelligence (AI) to catalogue cells and predict their behaviour when afflicted by diseases. This data-driven approach holds the potential to revolutionize medical research and pave the way for groundbreaking discoveries, ultimately leading to the prevention, management, or cure of all diseases within this century.
In rare interview, Dr. Priscilla Chan shares plan with Mark Zuckerberg to follow in Bill and Melinda Gates' footsteps, conquer all diseases by 2100
Can they cure the mental disorder Liberalism?

— Proud Mn Marine (@VolsungaGp) September 25, 2023
AI's Role in Biomedicine
CZI's Co-founder and co-CEO, Mark Zuckerberg, emphasized the transformative role of AI in biomedicine, highlighting the need for a dedicated high-performance computing cluster tailored for life science research. The objective is to develop digital models capable of predicting the behaviour of various cell types and states based on genomic data. This predictive capability will provide invaluable insights into cellular behaviour under both healthy and diseased conditions.
Read more:- Elon Musk vs Mark Zuckerberg Cage Fight
AI for Virtual Cell Simulation
The foundation's vision revolves around granting researchers access to generative AI, enabling them to study healthy and diseased cells comprehensively. This approach involves simulating a "virtual cell" through various scenarios, helping researchers understand how the body responds to diseases and new medications. For instance, AI models could predict immune cell responses to infections, unravel cellular-level mysteries behind rare diseases in newborns, or anticipate how a patient's body will react to a novel medication.
Collaborative Cell Research
Priscilla Chan emphasized the collaborative nature of this effort, expressing hopes that it would yield profound insights into the fundamental characteristics of human cells. CZI outlined its plan to train the new computing system using datasets from CZ Cell x Gene software, resources from the Chan Zuckerberg Biohub Network and Chan Zuckerberg Institute for Advanced Biological Imaging, as well as publicly available data. Once completed, this computing system is expected to be one of the largest AI clusters dedicated to non-profit research.
Like this post?
Register at One World News to never miss out on videos, celeb interviews, and best reads.