It's Vicky Kaushal's Birthday and what can be a better occasion than this to recognize his achievements
---
Vicky Kaushal is one of the most respected names as far as acting is considered in contemporary Hindi cinema. The actor has made it big ever since he entered the industry despite the fact that he has no background in acting. 
The son of an action director, Sham Kaushal, Vicky Kaushal was born on 16th May 1988. He pursued Engineering from the Rajiv Gandhi Institute of Technology. To delve into filmmaking, he got a kickstart by assisting Anurag Kashyap in Gangs of Wasseypur (2012) and received minor appearances in another two Kashyap films. 
The major role that turned out to be a boon to Vicky Kaushal was in Masaan by Neeraj Ghaywan. He received an IIFA for Best Male Debut and that's where his journey started. So, it's Vicky Kaushal's Birthday, and here is a look into his best performances.
1. Masaan
Well, this has to start with Masaan, a film that is one of the finest creations in Indian cinema. And gladly, one of the biggest breaks for Vicky Kaushal. He played the role of a son of a crematorium worker who falls in love with an upper-caste woman, and then the caste divide plays its part. With Neeraj Ghaywan's beautifully written character, Vicky magnificently played it, doing absolute justice to the writing.
2. Raman Raghav 2.0
After seeing him as a submissive and innocent in Masaan, in Raman Raghav 2.0, what we see is something no one expected. He played an extremely dark role of a toxic investigative officer whose behaviour falls parallel to the psycho killer whose case he has been investigating. His performance is commendable in the film and deserves all the appreciation.
3. Raazi
A Meghna Gulzaar Film and Alia Bhatt against Vicky Kaushal. Well, Raazi can be said as the one film where Alia dominated the screen, but Vicky Kaushal, for sure, made his presence worth it. It is here that we actually see an emotionally beautiful performance by Kaushal and Alia.
4. Lust Stories
Lust Stories is a Netflix original anthology and the last part of this film is where Vicky Kaushal is seen along with Kiara Advani. Vicky's character, Paras is shown as a man with no understanding of a married relationship yet was made to marry. He is shown as a sanskari husband who supposedly understands his wife but in the bed, he fails terribly. Kiara's character is reflective of the idea that despite the sex with her husband, she is unable to have pleasure.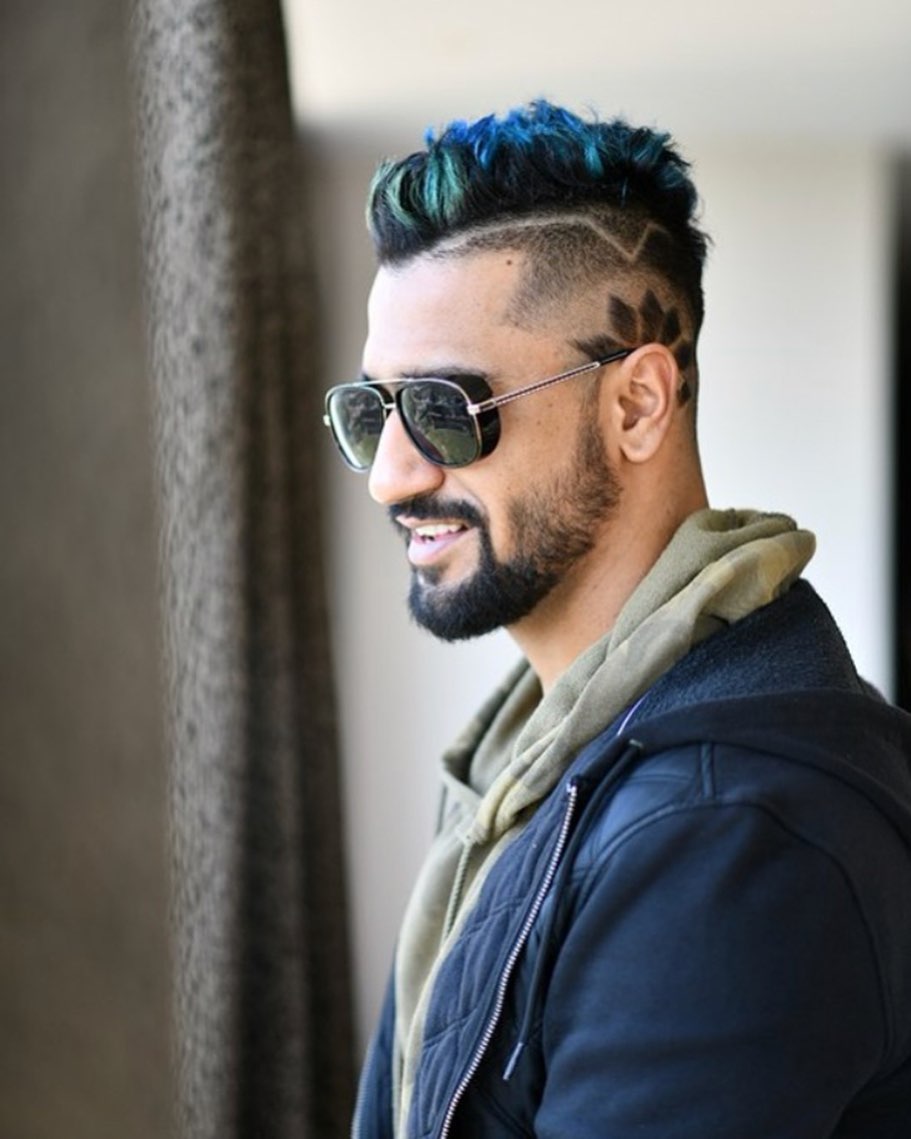 5. Manmarziyaan
Okay, this character needs a special mention. Here, Vicky's character does all the things that you would never want your favourite character to do. And well, it was a makeover of Vicky too. He is playing a proper Punjabi stud rapper in the film who is toxic and irresponsible, yet he is relatable. Anurag Kashyap is known for keeping flawed characters in his films and so it is what he does in this film.
6. Uri: The Surgical Strikes
In his 2019 film "Uri: The Surgical Strike," he plays a very different character of Major Vihaan Singh Shergill, a soldier who carried out a surgical attack in Uri, Kashmir in 2016. This film is perhaps the major success in his filmography.
 7. Sardar Udham
The 2022 movie, directed by Shoojit Sircar is a biographical historical drama in which Kaushal plays the lead role. The movie is based on the life of Udham Singh, a freedom fighter. Kaushal, as usual, gave a powerful performance and made us fall in love with him all over again. 
Well, these were the best performances by the actor and there are certainly many more to come. This year is going to be exciting for him as he has a bunch of movies lined up such as Sam Bahadur, Mere Mehboob Mere Sanam, The Great Indian Family, and more. 
The best part of Vicky Kaushal is that in every role he plays, he tries to bring some diversity and spice to his performance. No matter whether it is a small or big screen time, his character stays with you, and that's what's magnificent about him. And with hopes to see a lot more beautiful performances, we wish him a safe and happy birthday.
Liked this post?
Register at One World News to never miss out on videos, celeb interviews, and best reads.