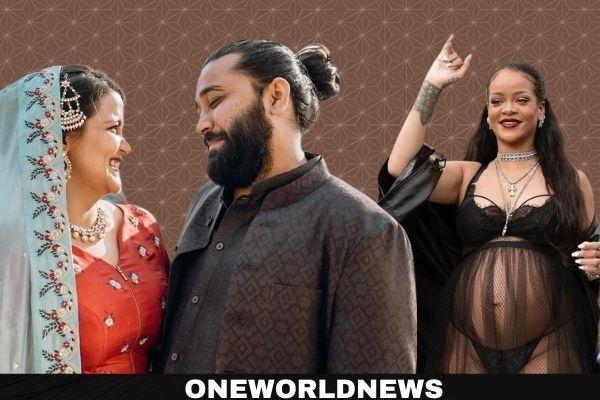 From Bollywood to Hollywood, here are all the entertainment updates of the week.
---
Highlights:
Shahid Kapoor's sister, Sanah Kapur got hitched!
'Jhund' Left Amir Khan with teary eyes!
More…
Entertainment Update: The Bollywood mood is all for many upcoming projects. Many megastars like Big-B and King Khan present their forthcoming films to their fans. However, Hollywood stars also came into the limelight for their power pack entry.
Well, if you are also excited for this starry drama, then here are 4-entertainment updates of the week.
Shahid Kapoor's sister, Sanah Kapur got hitched!
The wedding bells are ringing! Can you hear them? You bet you can! Shaadi season is still in full swing. Sanah Kapur, Shahid Kapoor's sister, got hitched with Manoj Pahwa, Seema Pahwa's son, Mayank. In a gorgeous ceremony, Suriya Pathak and Pankaj Kapur's daughter and Pankaj Kapur's daughter were hitched. We are in love with the pictures Sanah shared from their wedding ceremony! People from all over congratulated the newlyweds as soon as she uploaded the pictures. One of them was Mira Rajput, who sprinkled hearts on the post.
Read More- Shark Tank India: Best & worst pitches to serious allegations made on the show
'Jhund' Left Amir Khan with teary eyes!
Superstar Amitabh Bachchan's highly anticipated film Jhund is set to hit the theatres on Friday, March 4. Ahead of the release, makers recently held a private screening attended by Aamir Khan. After watching the film, the actor was left teary-eyed and heaped praises for the team of Jhund for bringing together such a great story. T-Series shared a video of Aamir Khan wiping away tears as he gives the film a standing ovation.
In the clip, Aamir says, "It is the first time a film has received a standing ovation at a private screening.
I do not have words to say. In such an incredible way, you have captured the emotions of young Indian girls and boys. It is amazing how the children have worked." Jhund is a biographical sports drama based on the life of social worker Vijay Barse, the founder of NGO Slum Soccer. Slum kids formed a football team under his inspiration.
In addition to Amitabh Bachchan, Akash Thosar and Rinku Rajguru also play key roles.
SRK is making a comeback with 'Pathaan'!
After much anticipation, megastar Shah Rukh Khan finally dropped a powerful teaser of Pathaan featuring John Abraham, Deepika Padukone, and the star himself. SRK also announced the release date of January 25, 2023 (Republic Day Week). Given the decibel level that Shah Rukh Khan, Deepika Padukone, and John Abraham starrer Pathaan have, Pathaan is definitely one of the most awaited films to hit the box office post-pandemic.
Fans also could not control their excitement at the teaser of Shah Rukh's comeback film.
Soon after the announcement, fans of SRK started sharing tweets and the hashtag #KingIsBack.
Rihanna flaunts her baby bump in a sheer black tulle dress!
"A Sheer Dior Dress Is Rihanna's Most Sensational Maternity Look To Date" – Vogue pic.twitter.com/7DfpveomLQ

— 𝖌𝖆𝖇𝖗𝖎𝖊𝖑 (@gabgonebad) March 1, 2022
A$AP Rocky, Rihanna's rapper boyfriend, is expecting their first child together. Recently, the pop sensation showed off her baby bump at a fashion event. Slaying in her maternity fashion, the international singer looked incredible in a sheer black tulle dress.
Soon after she made her appearance at the fashion show, her pictures and videos hit social media and went viral in no time. Several fans rushed to the comment section to shower their love upon her. One of her fans wrote, 'I absolutely love the way she is flaunting this baby bump.' However, a section of netizens did not find her outfit appropriate for a public event. One of the users commented, 'I'm not sure where the fashion industry is going, but there is no more decency.'
Rihanna and Rocky A$AP started dating in 2020.
For more entertainment updates, keep a track on One World News.
Liked this post?
Register at One World News to never miss out on videos, celeb interviews, and best reads.