With Dr. Kalam, few more people are honored as Bharat Ratna in their respective fields
---
Avul Pakir Jainulabdeen Abdul Kalam also known as Missile Man of India was born on 15 October 1931 is also considered one of the most beloved President, India ever had. Apart from being a great teacher, motivator, and scientist, he was a great human being who emerged out as an inspiration for all.
On 27 July 2015, he collapsed and passed away during a lecture at IIM Shillong due to a cardiac arrest. His death brought outpouring grief across the nation. From politicians to Aam aadmi, all were mourning n his demise.
That day India lost one Mahan people's president.
He was also an awardee of India's highest civilian award Bharat Ratana in the year 1997 for his phenomenal contribution in the field of scientific research and modernization of defense technology in India.
With Dr. Kalam, few more people are honored as Bharat Ratana in their respective fields.
Also Read: Indian sports personalities who missed out on Tokyo Olympics 2020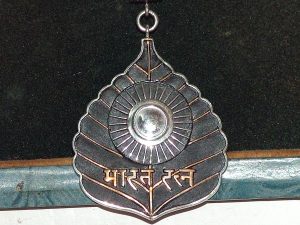 Bharat Ratna is the highest civilian award of the Republic of India instituted on 2nd January 1954. The award was originally limited to the achievements in the arts, literature, science, and public services but the government expanded the criteria to include any field of human endeavor in December 2011.
The recommendations for the Bharat Ratan are made by the prime minister to the president. The recipients receive a certificate signed by the president in a Peepal leaf (sacred fig) shaped medallion. There is no monetary grant associated with the award.
Famous Bharat Ratna Awardees
Pranab Mukherjee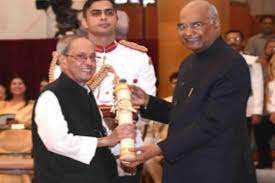 Pranab Mukherjee from West Bengal was an Indian politician who had served as the 13th president of the dia.
Bhupen Hazarika
He is an Indian playback singer, lyricist, musician, poet, and filmmaker.
Chandikadas Amritrao Deshmukh 
Chandikadas Amritrao Deshmukh also known as Nanaji Deshmukh hails from Maharashtra. He is a social activist and the leader of the Bhartiya Jan sang. He was also a nominated member of the Rajya Sabha.
Madan Mohan Malviya  
Madan Mohan Malviya from Uttar Pradesh was a scholar and educational reformer. He was the Indian National Congress president for 4 terms and was the president of the Hindustan Times.
Atal Bihari Vajpayee
Atal Bihari Vajpayee from Madhya Pradesh was a parliamentarian for over 4 decades. Vajpayee was elected 9 times to the Lok Sabha, twice to the Rajya Sabha and served as prime minister of India for 3 terms.
Sachin Tendulkar
He holds various cricket records with 664 international cricket matches, including the only player to have scored 100 international centuries. He is also the first batsman to score a double century.
Lata Mangeshkar 
Widely credited as the Indian nightingale, she has sung songs in over 36 languages.
Jayaprakash Narayan 
He is an independence activist, social reformer, and commonly referred to as Lok Nayak.
Amartya Sen 
Winner of the Nobel memorial prize in economic sciences.
Robindro Shaunkor Chowdhury
Ravi Shankar was a well-known Indian musician who was also a winner of four Grammy awards. He is also considered the world's best-known exponent of Hindustani classical music.
J.R.D Tata
An industrialist, a philanthropist, and an aviation pioneer, he received Bharat Ratna in the year 1992.
This list includes some prominent personalities who were the recipients of this award.
C. Rajagopalachari
Jawaharlal Nehru
Govind Ballabh Pant
Mother Teresa 
Nelson Mandela
And many more.
Liked this post?


Register at One World News to never miss out on videos, celeb interviews, and best reads.