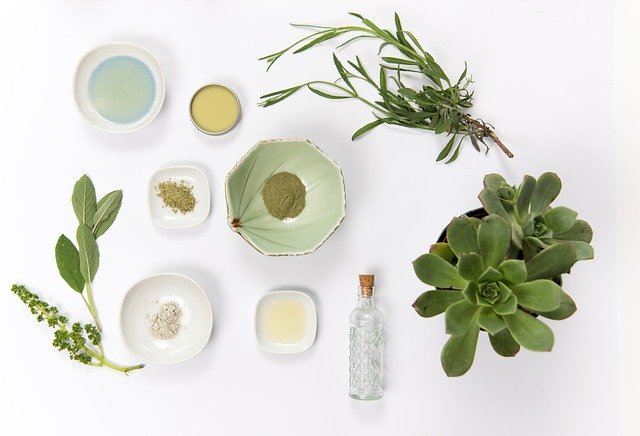 A guide for preparing homemade moisturizers with literally no effort
---
Winter season is here and our skin now needs extra care. It is the time of extreme dryness. In that case, it is very important to nourish your skin. Here are 5 homemade moisturizers that will reinvigorate your skin from the inside out.
It is very important to understand the importance of moisturizing for glowing skin. Moisturizing the skin will preserve the skin's wellness and moisturizing products aims at maintaining the water locked in the skin, avoiding dehydration.  Here are the homemade moisturizers which are easy to prepare, all-natural and quick to make.
1. Shea Butter Face Moisturizer
Ingredients:
1 teaspoon avocado oil
½ cup shea butter
6-7 drops rosehip seed oil
6-7 geranium oil
6-7 drops sea buckthorn oil
Preparation Method:
First, melt the shea butter
After it gets soft, remove it from the heat
Add avocado oil and other essential oils
Whip the mixture well until it develops into a creamy texture
Store it in a glass container and use it daily.
2. Beeswax Face Moisturizer
Ingredients:
¼ cup beeswax pellets
½ cup avocado oil
½ cup of coconut oil
10 drops of essential oil like vanilla, sandalwood, Roman chamomile, patchouli, frankincense, lavender, clary sage, or geranium oil
Preparation Method:
Boil the beeswax in a double boiler
After it boils, remove it from the boiler and let it cool
Add the olive and coconut oils and whip well
Put the essential oil/oils
Whip the mixture well until it develops into a creamy texture
Store it in a glass container and keep it in a cool and dry place (do not refrigerate)
3. Natural face moisturizer
Ingredients:
½ cup emu oil
½ cup argan oil/ hempseed oil/jojoba oil
4-6 drop essential oil ( peppermint, rose geranium, rose, lemongrass, chamomile, lavender, rosemary, or palmarosa)
Preparation Method:
Pour the argan oil in a glass bottle
Add the other oils and mix them well
Use the blend to massage the desired skin
4. DIY Nourishing Face and Body Cream
Ingredients:
2 tablespoon almond oil
½ cup shea butter
10 drops lavender essential oil
5 drops rosemary essential oil
3 drops carrot seed essential oil
3 drops tea tree essential oil
Preparation Method:
First, melt the shea butter
Add butter oil to the shea butter after it melts and then turn off the burner
Let the mixture cool but not let it solidify
Add the essential oils and whip the mixture.  You can also blend it in a mixer
Take out the creamy mixture and put it in a glass jar at room temperature
You are ready to massage cream on face and body
Read more: DIY: How men can use moisturizer effectively
5. Gentle Aloe Vera Moisturizer
Ingredients:
12 tablespoon beeswax
1 cup aloe vera gel ( Get it either from the aloe plant or you could buy from a store too)
¼ cup almond oil
¼  cup coconut oil
10 drops essential oil ( By now, you know what are the options)
Preparation Method:
Melt the beeswax, almond oil and coconut oil in a double boiler
Put the oils into a blender and let it cool
Once it achieves normal temperature add the essential oils and aloe vera gel
Blend the ingredients until it converts into a creamy texture
Put the mixture in a glass jar.  It can be stored in a refrigerator too
Have a news story, an interesting write-up or simply a suggestion? Write to us at info@oneworldnews.com