Lifestyle
Why is Y2K Fashion coming back? A guide for beginners
The Comeback of Y2K Fashion! Here is all you need to know
---
Highlights:
What is Y2K fashion?
Why is it back in fashion?
A guide for beginners
It is a well-known fact that the chapters of history often repeat themselves. And things in the world of fashion are no different. We all have that one dress, shirt, or pair of jeans that we just cannot get rid of and pray that it will someday come back into fashion. Exactly what also makes us hold onto statement pieces from our parents' wardrobe? It is nostalgia mixed with a sense of pride and just adoring the glamorous pieces. And maybe this is why the Y2K fashion is all the rage once again. Why is Y2K fashion coming back? Here is a guide for beginners.
But, What is Y2K fashion?
For those who are new to the millennial lingo, Y2K means everything from the 1990s to 2000. Believe it or not, this decade was one of the most fashionable decades! From pop icons to general people, fashion during this time was experimentative and rather bold. If you are still confused about what Y2K fashion is, imagine these- Britney Spears in the 1990s, Cher in Clueless, Destiny's Child in almost every video and a lot (a lot!) of Rachel in Friends.
How to get your Y2K fashion game on point?
In this article, we will provide you with the best guide to Y2K fashion and ensure that you look as chic and as trendy as ever.
Now, this is a fashion trend that has already taken numerous forms over the years. Be it flared jeans, bootcut jeans, mom jeans and many more. The most popular among these is the ultra-wide leg jeans. The brand JNCO 'Judge None Choose One' was one of the most popular brands making such wide-legged jeans back in the 1990s. And it seems that this jeans trend is now slowly making a comeback!  These jeans are best paired with a cute crop top or ribbed tops.
The Y2K era was one of computer and technology advancement. Needless to say, this also showed in what was being worn back then. From shiny silver to golden clothing, the bling game was high. Metallic jackets are now a common sight at the stores of big brands like Zara, H&M, Superdry and more. A metallic puffer jacket and simple jeans can be your go-to outfit for all things party and casual.
Imagine Bratz Dolls and their pleated skirts of atrocious colors! Well, that is a thing now again. Miniskirts of vibrant colours are oneY2K Fashion
Y2K Fashion of the most iconic and nostalgic fashion pieces. Pleated skirts with a checked pattern that give a uniform-esque look are a special favourite. Just pair these with sneakers or boots and sweaters to complete the look.
Hip Hop culture had popularised bandanas as a fashionable accessory. From rappers to pop singers were all sporting this hair accessory in the 1990s and 2000. What really adds to the comeback of bandanas is their unisex nature of it. The bandana is one of the hottest genderless fashion items at the moment. The bandana is a versatile product that can be worn in multiple ways and yet not lose its charm.
Read more: How to Make Your Blog 'BLOGBUSTER'? Here're 4 Blogging tips for you
We have all seen those bright monochromatic tracksuits with the word Juicy or Couture splashed all over. This fashion style is reminiscent of theY2K era and is definitely worth a comeback. From Paris Hilton to Jenifer Lopez, these tracksuits are a celebrity favorite. This athleisure look is perfect for every occasion if styled right. The Y2K aesthetic is more on the lines of bright pink, orange, green or light blue. If you are feeling a little experimentative, you can try these tracksuits with cropped top, denim or even chunky sandals.
As we have established by now the 1900s was an experimentative decade, and this transparent clothing trend makes it more obvious. The most popular of these trends is the transparent jacket that almost looks like a raincoat. High-end fashion brands like Gucci, Valentino, and DKNY have also jumped this ship and are helping this trend make a comeback. A transparent dress with a slip underneath to transparent heels makes for a great ensemble. Translucent bags with bold prints and quirky colours will also add an extra oomph to your outfit.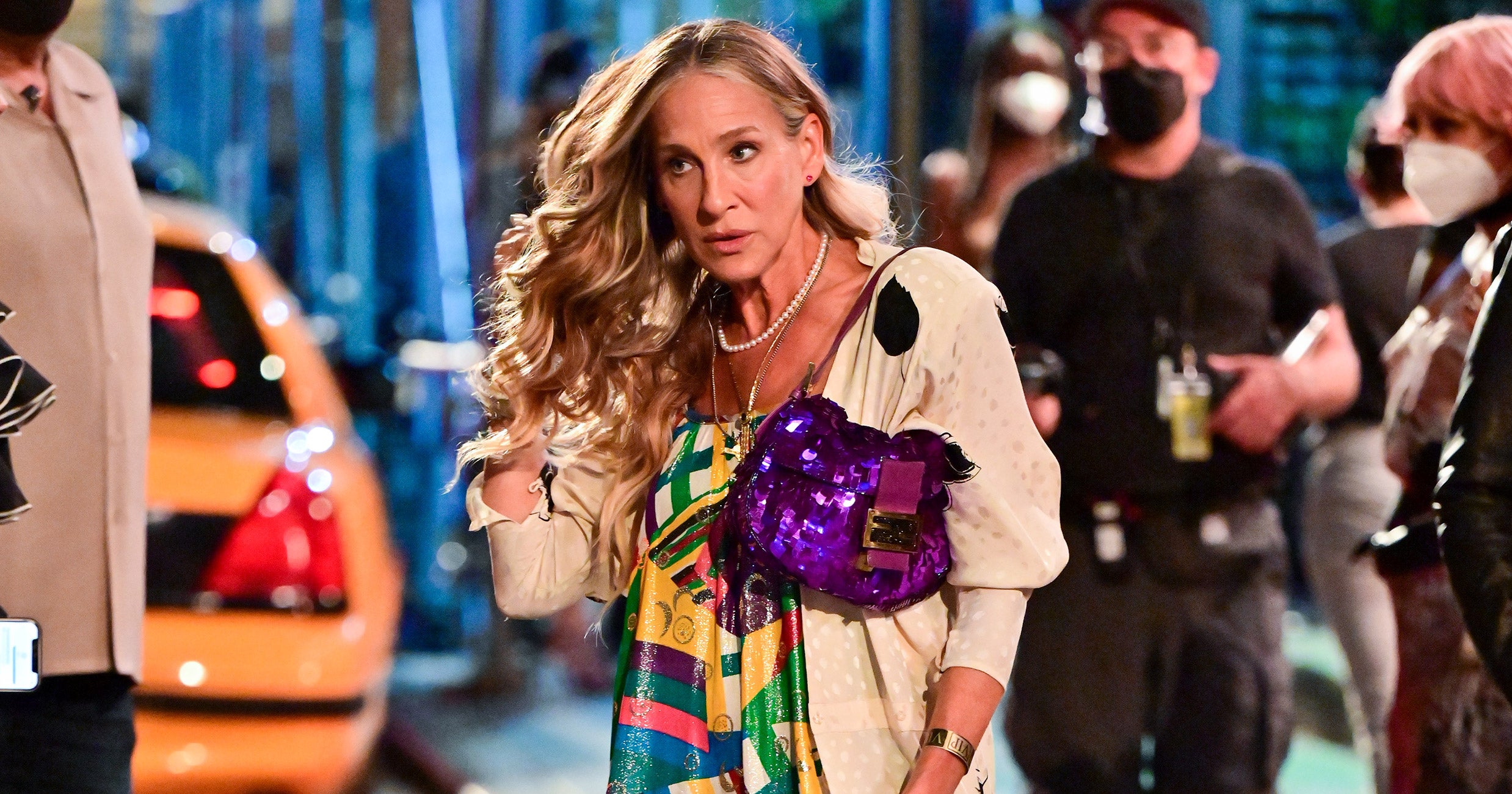 Playful accessories were an essential part of Y2K fashion. From chunky hairclips to scrunchies, accessories are always a fun welcome. The Y2K comeback also means colourful shades and not just your black. Funky pink, green, yellow and all the K3G vibes shades are the in thing. Butterfly hair clips are the nostalgic joyride that will enhance your aesthetic Y2K look.
Read more: PROSTITUTION: THE BUSINESS THAT GROWS ON THE SUFFERINGS OF WOMEN
The iconic Fendi baguette from Sex and the City is today's hottest thing. And mind you, it is not a bag but a baguette. This small shoulder bag in metallic colours or the monochrome Louis Vuitton logo is a cute accessory. For the millennials, this vintage fashion is now a statement look. And the best part? It goes with almost any outfit.
Liked this post?
Register at One World News to never miss out on videos, celeb interviews, and best reads.