JOYOUS NEWS
Yoga graduates, PGs eligible for National Eligibility Test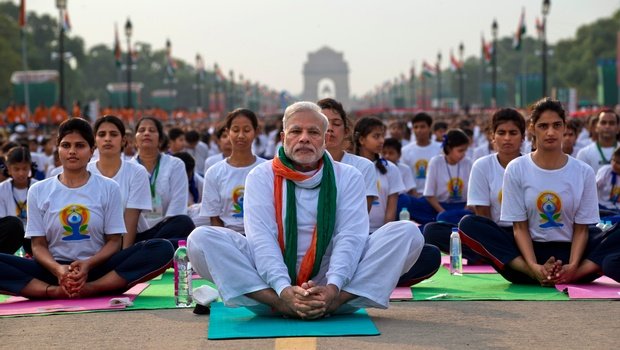 After having got an international day named after India's ancient practice of Yoga, the government has now taken a key step to further give complete academic sanctity to Yoga.
Yoga graduates, PGs eligible for National Eligibility Test(Representational image)
The apex higher education regulator has given the go ahead to open the National Eligibility Test (NET) examination to the Yoga postgraduates, on Friday. A full Commission meeting of the University Grants Commission held, it was then decided to allow the candidates with graduation and post graduation degrees in the field of Yoga to take the NET examination.
Clearing the NET examination is necessary to stand eligible for the teaching positions across various educational institutes. It is further expected that the NET examination scheduled for the June 2017 will be open for Yoga, as per sources. The move has been made following the recommendation to the effect made by a committee on the Yoga Education in Universities.
The Committee was led by Prime Minister Narendra Modi's Yoga guru Dr H R Nagendra, who have also steered the celebrations for the International Yoga Day and the Yoga protocol.
Sources told that 50 universities had submitted a proposal to the UGC asking for the NET to be offered to Yoga students also. The argument made is that while, the universities are increasingly opening departments of Yoga, there is a shortage of qualified teachers as NET is not open to postgraduates in Yoga. It is estimated that there are about 5000-6,000 postgraduates in the discipline of Yoga.