Hot Topics
World Health Day: Has Pandemic Changed our Health Habits?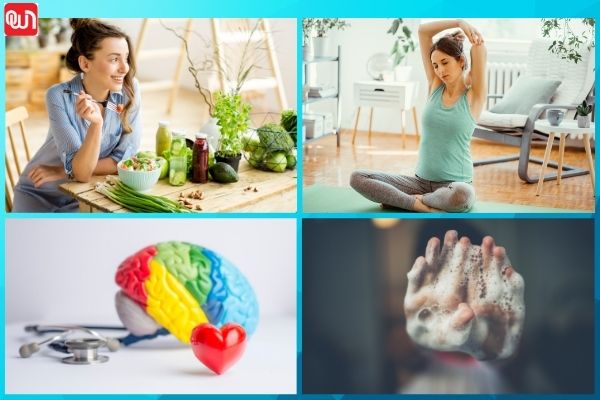 A year with coronavirus, and it's the World Health Day. Has COVID Changed our Health Habits?
---


We wonder if there has been anything that had hit people as hard as the coronavirus pandemic. People have had their every breath in fear, ate every bite in the consciousness of containing the virus, and struggled for the basic sanitation all this while. And while we celebrate World Health Day today, i.e. 7th April, we wonder on this World Health Day, has the pandemic changed our Health Habits.
World Health Day is the day aimed at ensuring that everyone, everywhere realizes the right to good health. The aim of the 7th April celebration of this year and of every year is to ensure health to and for every citizen.
World Health Day: Has Pandemic Changed our Health Habits?
Created a want and need for better immunity
Pandemic had us all conscious, conscious for not just containing the virus but of a thought that 'do we have a strong immune system?' In the early pandemic days, people were highly curious to try out ways to improve immunity. Many households started keeping ayurvedic products, immunity-boosting supplements, and natural products like giloy, tulsi, or even turmeric milk in their daily consumption. And while we do have the vaccine now, but the best part is that many households have become so used to of these immunity-boosting tacts that they have made it a part of their lifestyle and healthcare routine.
Read more: World Health Day 2021: 10 Healthy Habits for Students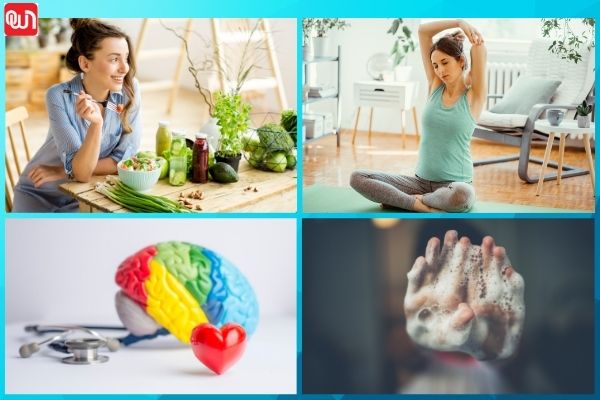 Understanding the significance of eating healthy
Pandemic, especially the lockdown phase was a difficult one for people, not just physically but emotionally as well. And it was a frequent observation that to maintain the quarantine routine, it is very significant to eat healthily. healthy eating habits, including fruits and vegetables, eating on time, etc happened to get added significantly in people's lifestyle. People have become more conscious than ever of what they are eating and how will it impact their bodies.                                                
Understanding the value of physical fitness
With pandemics and lockdowns, many people struggled with their physical fitness. Weight gain was a common physical feature that many people observed in their body physique. Pandemic made people drop going to gyms and for walks and made them realize the value of a physically fit body.
Increased the understanding and value of Mental Health
The understanding of mental health before the pandemic and in the present time has changed greatly. Pandemic has been harsh on people, on those as well who might not have had a spell of poor mental health. Many people faced their share of poor mental health, and hence, developed an understanding for the same too. Awareness about mental health has increased greatly in the past year, not that it is up to the mark yet, people have started to acknowledge it much more than ever before. Just the fact that their people find mental illness as an illness, as something that can be of trouble is what is happening now and we may expect the post-pandemic world to be a better and mentally healthy world.
Improvement in the hygiene habits
Hygiene is one of the very important aspects that the COVID 19 prevention measures include. Sanitizer was once a luxury, now it is seen with every other person's hand. Washing hands on a regular basis was really not something that had received much emphasis, the much it has got now, with the pandemic. From what we eat to what we wear, we have become conscious of everything, but for good. The value for a clean and hygienic environment has not been so much for us, the much it has become with the pandemic.
And while COVID has changed our health habits, certainly for good, it would be on us to keep up with them. The pandemic has shown us the worst of what we could ever imagine. We have seen people dying with poor health and all of what we realized in the pandemic is the value for good health.
Have a news story, an interesting write-up or simply a suggestion? Write to us at info@oneworldnews.com